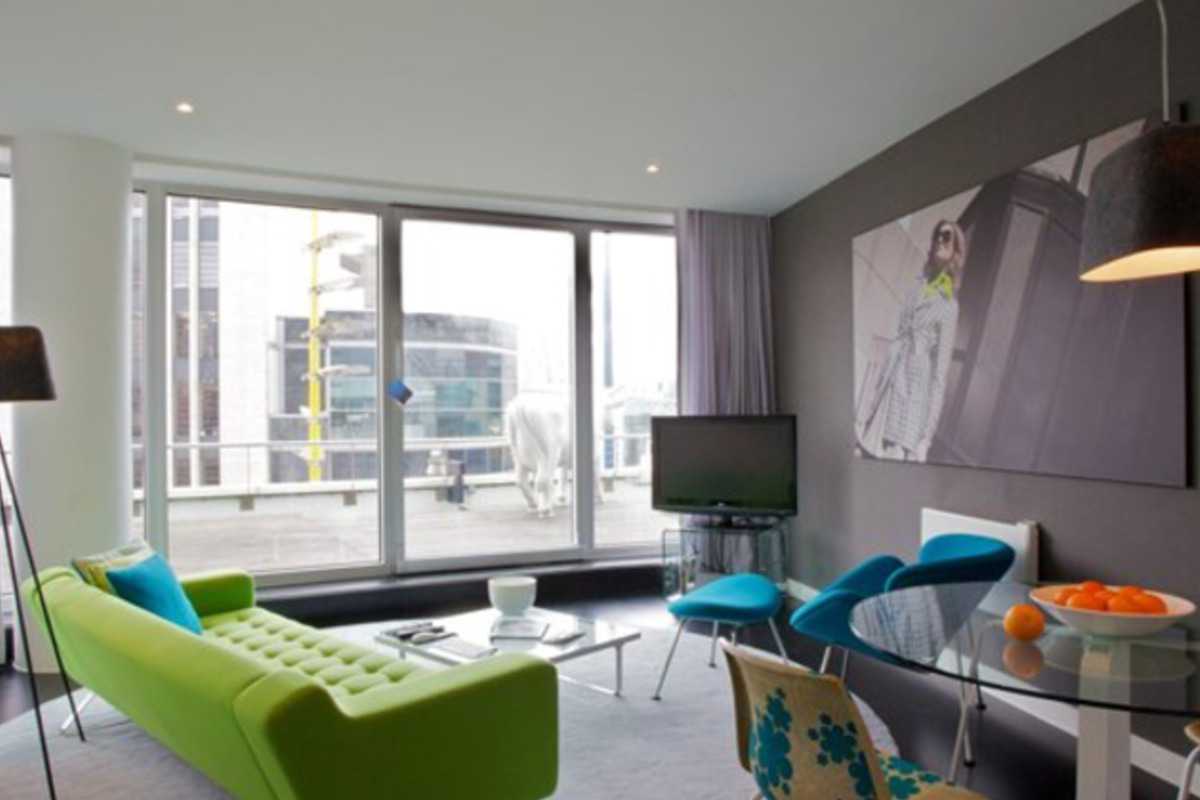 Birmingham is one of the UK's most culturally diverse cities. It is home to 1 million people and is Britain's second largest city. Once known as the 'workshop of the world', Birmingham is where the industrial revolution began and the city attracted a great deal of people looking for opportunities and quality of life. A large network of canals were constructed to move all the goods the city produced out of the city and the city became the wealthy centre of the Midlands. Like many UK cities, Birmingham went through a period of decline as manufacturing and production of goods moved overseas. Birmingham was then revamped and redeveloped to reflect its changing image and today the it is truly a 21st century city. Birmingham has an image of being something of a concrete jungle but this is far from the truth – the city has more parks than any other European city! There is so much to see and do in the city, from museums and art galleries to shopping centres and bars. There are lots of different places to stay in Birmingham for people on all budgets. Check out the apartments, flats and accommodation Wimdu has to offer. Birmingham is a city of life where there is something for everyone to love. We are sure you won't be disappointed!
Fun Facts!
The world famous Mini car was designed and is still made in Birmingham.
The popular board game Cluedo was invented in Birmingham.
JRR Tolkien wrote The Lord Of The Rings and The Hobbit in Birmingham.
Birmingham has more lap dancing clubs than any other UK city and more canals than Venice!
Birmingham has over 2000 miles of roads.
Finding the right Accommodation
Finding the right accommodation. Wimdu offers a great range of accommodation in Birmingham to suit all types of visitors and budgets, choose from spacious inner city flats to great holiday apartments. Whether you're travelling with a big group, that someone special or a family get away Wimdu has you covered. Check out our map to see what accommodation is available now.
Fun things to see and do in Birmingham
Centenary Square is a good place to start your Birmingham adventure. It is one of the city's newest public spaces and is made up of over half a million bricks – all laid by hand! The square was named in 1989 to celebrate Birmingham existing as a city for 100 years and was designed by the artist Tess Jaray. The square is a great place to start your visit because all of Birmingham's important attractions are located close by. We suggest you visit the nearby Birmingham Repertory Theatre next. Commonly known as The Rep, the theatre is home to one of the UK's most influential theatre companies. The theatre hosts a diverse range of shows and we recommend you check out the listings to see if anything takes your fancy. One of the city's major draws is Cadbury World, a museum run by the Cadbury chocolate company. It's a fun place to visit for all ages to learn about the history of chocolate and sample some of the company's famous products. We also recommend you see some of the city's most famous museums. The Birmingham Museum & Art Gallery gives an insight into life in the city's eventful past and features colourful rooms, stunningly decorated ceilings and plenty of interesting exhibits. The Barber Institute is also worth checking out and is located at the University of Birmingham. It is one of Birmingham's finest Art Deco buildings and has a collection of paintings by artists such as Monet, Manet and Renoir. The Thinktank Planetarium is a modern museum with 10 galleries dedicated to science. Many of the exhibits are interactive and you can learn how steam engines work or where food comes from.
Shopping in Birmingham
Birmingham is considered to be a fantastic shopping destination and you'll find a diverse range of shops in the city centre. The Bull Ring shopping centre is Birmingham's shopping focal point and is definitely worth a visit. It's hard to miss the space age exterior of Selfridges, one of only four in the world. There are also huge outlets of Debenhams and Forever 21 located at the Bull Ring. Don't miss the markets that frequently come to Birmingham either - there's one at the Bull Ring that has been running for 850 years! Birmingham's craft spirit is kept alive in the Jewellery Quarter where hundreds of craftsmen and women create much of the UK's jewellery. If you're looking for something to take home as a souvenir, B&W Thornton sell local pottery and ceramics that are famed for their design.
Nightlife in Birmingham
Scratch the surface of Birmingham's bar, club and restaurant scene and you'll be rewarded with a wealth of great places to eat, drink and be entertained. Birmingham's multiculturalism is reflected in the range of cuisines on offer and you'll be able to find food from countries such as Morocco and Iran. Check out Broad Street for good value restaurants or the Jewellery Quarter for more upmarket eating options. If you don't feel like eating out, you can always prepare your own meal in your self-catering apartment. If you would like to sample Birmingham's clubbing scene, we'd recommend you go to the student-friendly Custard Factory or the hip Flapper and Firkin. The aforementioned Jewellery Quarter has a selection of more sedate bars and pubs.
Getting Around
Birmingham airport is located 5 miles east of the city centre. In our opinion it is the UK's best airport and it is particularly easy to travel to the city centre from the airport. Trains running from the airport to the city's central station, Birmingham New Street, run frequently and the journey takes 20 minutes. Birmingham city centre is relatively compact and easy to get around on foot. There is a good bus and train system which serve the centre and areas further out. Please be aware that there is no central bus station in Birmingham and buses leave from various points in the city centre. Buses do not give change so be sure to have correct change when paying for your bus ticket! A novel way to travel around the city centre is to take a longboat. These canal boats will give you an insight into Birmingham's heritage and is a relaxing way to get around. Wherever you are staying in Birmingham, you'll find your holiday apartment or bed and breakfast will be close to some form of public transport that will get you to where to want to be in Birmingham. If you are looking to head outside Birmingham during your visit, the surrounding area is very accessible. We recommend you visit Stratford-Upon-Avon, Shakespeare's picturesque home town and the historic market town of Shrewsbury, located to the west of Birmingham.