Since the 1990s, Berlin has been famous around the world for it's buzzing techno and electro scene – and those looking to have fun in the German capital should check out the city's most popular venues. Whoever you are – young or old, rich or poor – you will not be out of place amongst the vibrant night-life of Berlin.
There's nothing quite like a night on the town in Berlin – the city has a special kind of vibrance and an unhealthy attitude to staying out late! Going for a dance at 4am is considered normal, as is visiting a club on a Sunday afternoon! Here is a short list of some of legendary venues that the city has to offer:
KitKatClub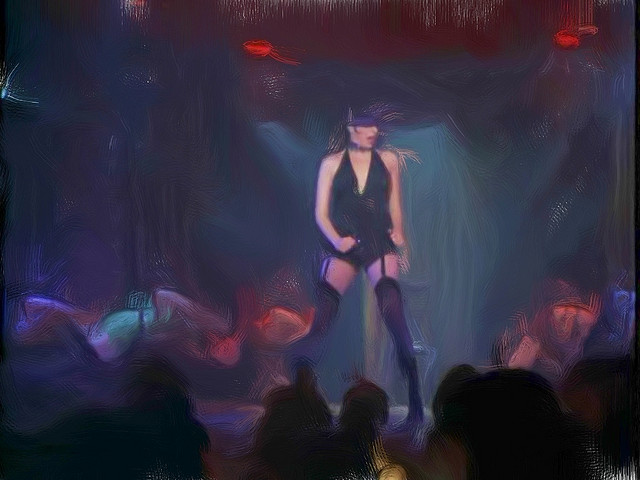 Photo via Bill Strain
Inspired by the 1930s Burlesque bar in the iconic Liza Minnelli film Cabaret, the KitKatClub was founded in 1994 by the Austrian filmmaker Simon Thaur. Made notorious for its sexually-uninhibited parties, the club was charged with "invitation to public intercourse" in 2001 – a crime at that time in Berlin. Today, the KitKatClub is one of the most renowned and sought-out Techno and Trance music venues in Europe – attracting visitors from all over the continent.
Be warned before going: party-goers must stick to a particular dress code – this includes fetish, kinky, high fashion and glamour. The club's motto is "Do what you want but stay in communication". If you're open-minded and looking for an eye-opening night out, then KitKatClub is worth a look-in.
Address: Köpenicker Straße 76 • 10179
Nearest U-bahn station: Heinrich-Heine Straße
Entry fee: €15
Berghain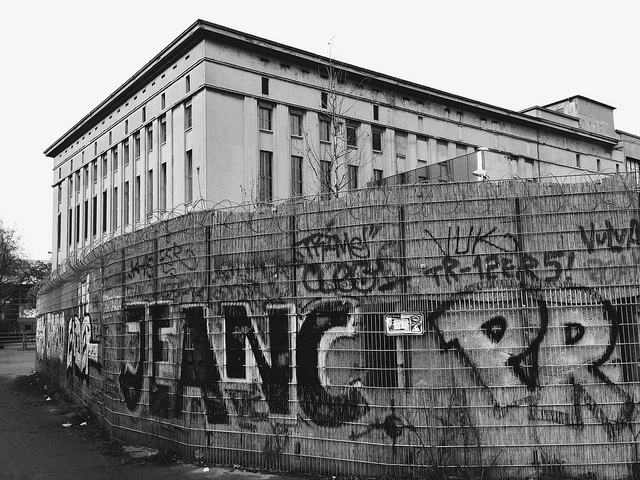 Photo via James Dennes
Opened in 2004, the club can be considered an evolved reincarnation of the city's previous Techno champion, Ostgut. Known as one of the most exclusive venues in Europe, the Berghain is notoriously one of the most difficult clubs to get into. Considered by many as the World Capital of Techno, the club is located within a former power station – and like the KitKatClub, it is no stranger to risqué activities. The club also increased its profile for famously turning away the spoiled "it-girl" heiress, Paris Hilton.
Within the venue, party goers will find a cavernous main room with an 18-metre high ceiling and minimalist interior design. Upstairs is an additional room, the Panorama Bar.
Address: Am Wriezener Bahnhof, 10243
Nearest U-bahn station: Ostbahnhof
Entry fee: €14
Watergate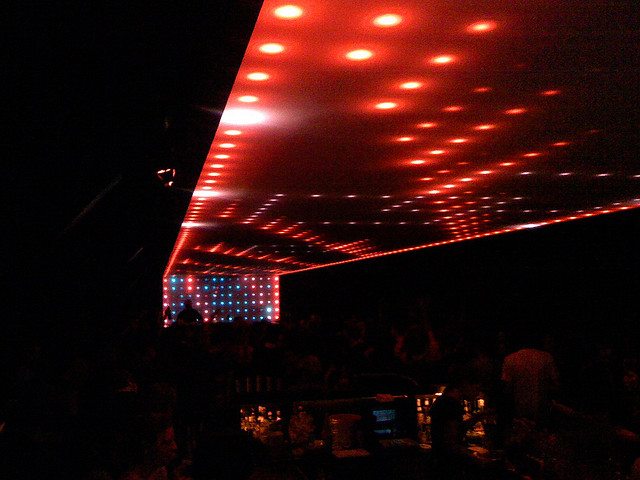 Watergate's impressive ceiling lights. Photo via cyphunk
Founded by Steffen Hack and Uli Wombacher in 2002, Watergate is considered one of the most prominent electronic venues in Berlin. Like the Berghain, Watergate is a selective club – and many are turned away and left disappointed. The club consists of 2 floors, and offers great views over the Spree. Be warned: the dress code is casual. If you want to stand a chance of getting in, you should wear trainers and a t-shirt. If you're under the age of 21 then don't waste your time queuing – you won't get in. Also, make sure you check which DJs are playing on the nights you go – you may be asked this, and if you don't know then you will be turned away.
Address: Falckensteinstr. 49, 10997 Berlin
Nearest U-bahn station: Schlesisches Tor
Entry fee: €15
Tresor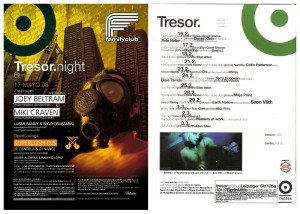 Typical nights at Tresor. Photo via Kraftfuttermischwerk 1 / 2

Tresor is another hugely popular underground nightlife venue, that is well worth a visit. Founded in 1991, the club was located within an old department store within central Berlin. Since 2007, the club has been based in a renovated power station on Köpenicker Straße.
Unlike the Berghain and Watergate, entry at Tresor is not selective – which makes it the perfect landmark venue for visitors to the city.
Address: Köpenicker Straße 70, 10179
Nearest U-bahn station: Heinrich-Heine Straße
Entry fee: €6 – 12
Club der Visionaere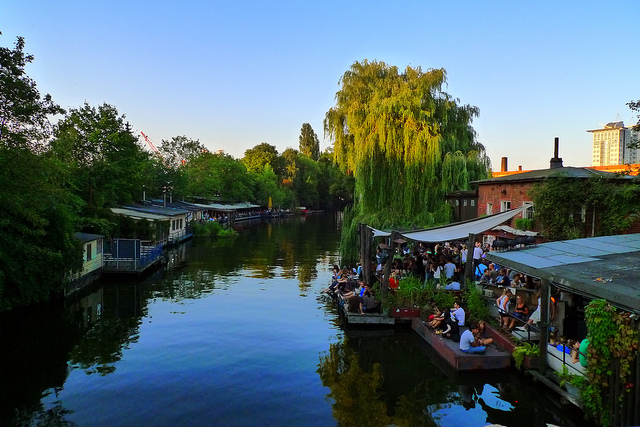 Photo via Nachos Pintos
Situated within a former boathouse is this unique and charming bar. Boasting breathtaking scenery, the bar sits facing a canal near Treptower Park. A refreshing change from Berlin's electronic scene, Club der Visionaere became famous for its Minimal music and DJ sets. For a unique open-air experience, this bar is a must-see.
Renowned for its laid-back attitude towards booking, unplanned DJ sets are not uncommon. The venue usually decides their line-up only a week or two in advance, though visitors are rarely disappointed.
Address: Am Flutgraben 1, 12435
Nearest U-bahn station: Schlesisches Tor
Entry fee €0 – 5
What are your favourite clubs in Berlin? Let us know in the comment section below! Want to read more about Berlin? Check out our Best Kept Secrets blog on the city here.