British homes are just… normal, right?
Maybe to their residents, but not necessarily to visitors from abroad. All of a sudden, the things that we take for granted about our houses and living spaces seem a little strange. Why are there no plug points in the bathroom? Mixer taps actually do make more sense – so why do we still have separate ones for hot and cold water?
We've put together a fun infographic showing seven of the things that foreign visitors find strange about our homes. Maybe you'll look twice at your familiar space afterwards.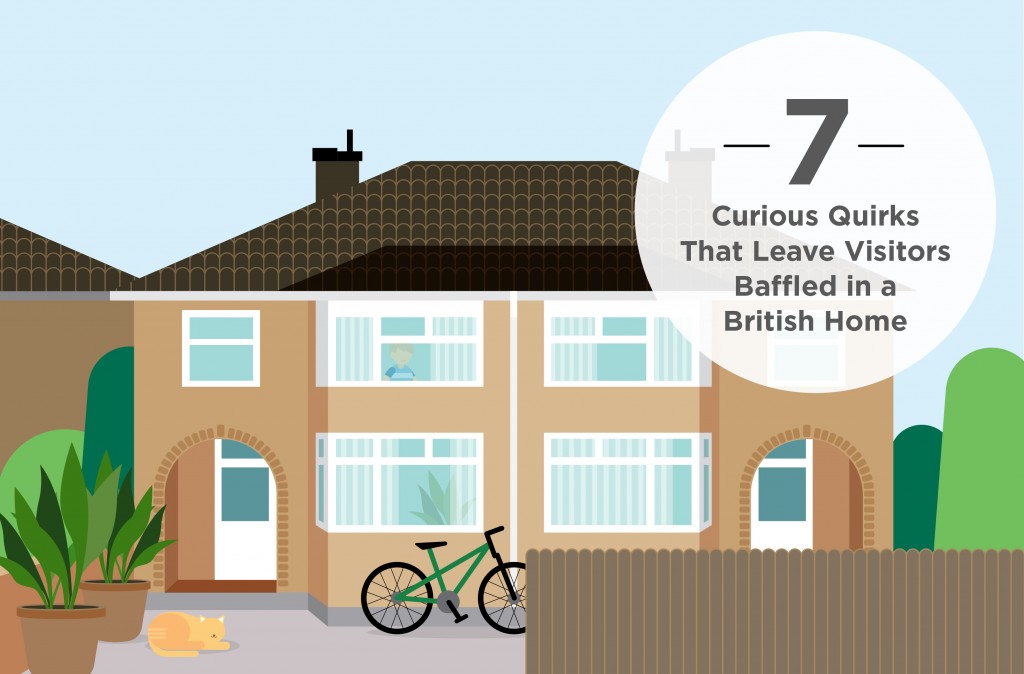 The Kitchen
The kitchen is the hub of many a home, but a few things stand out to non-British visitors. From a washing machine sitting happily next to the sink, rather than in a separate laundry room or basement, to the ubiquity of electric kettles, British kitchens certainly have their quirks.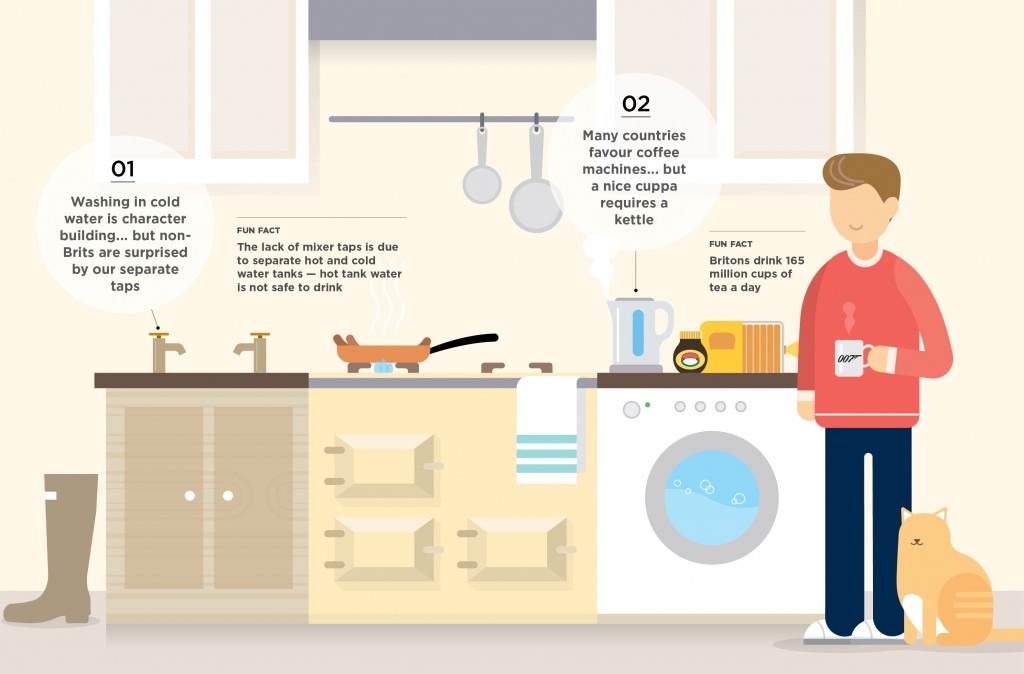 The Living Room
What could anyone find strange in the comfiest room in the house? From wall to wall carpets to net curtains, there are some things that remain resolutely British.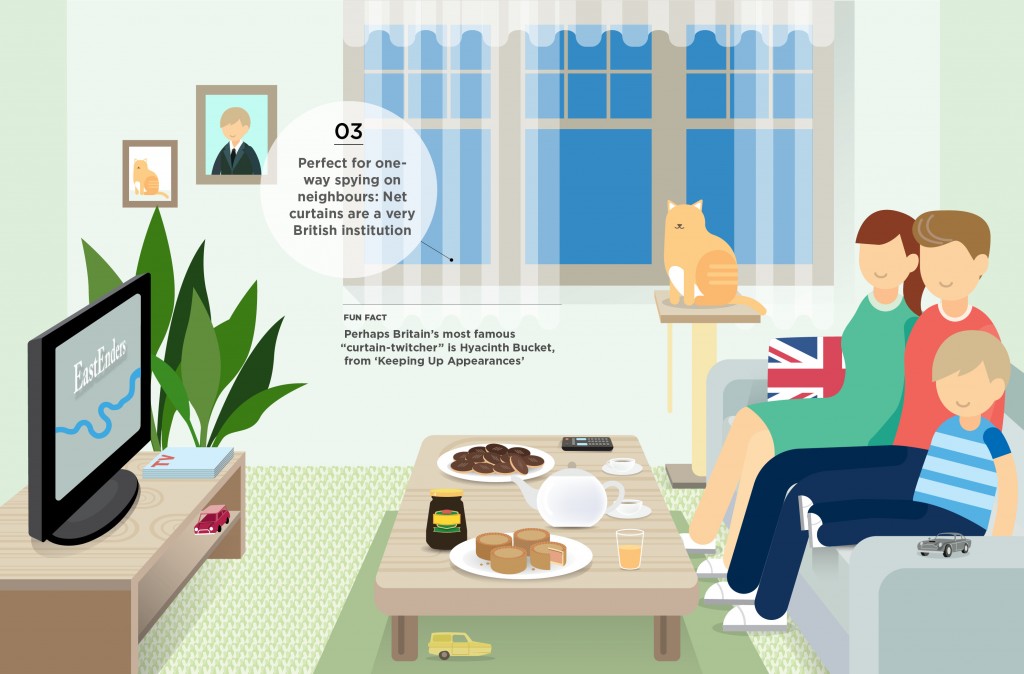 The Bathroom
Knitted toilet roll covers, more separate hot and cold taps, and a lack of plug sockets leave foreign visitors scratching their heads at the bathroom oddities we find totally normal.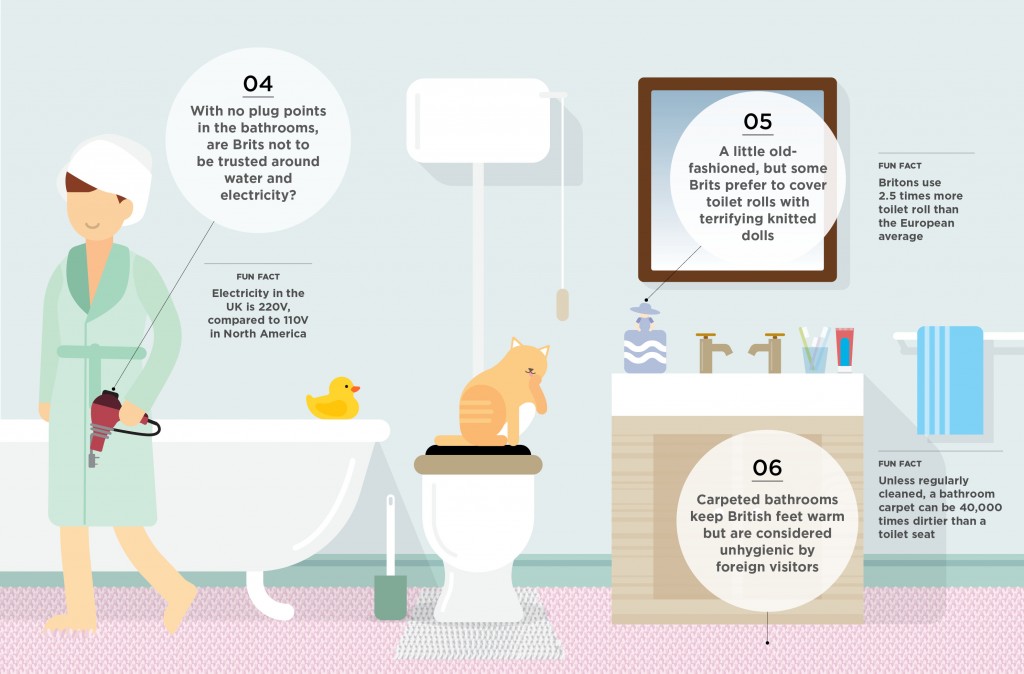 The Garden
The British are famous for their love of gardening and, unlike some other countries, it is more usual to live in a house with some private outdoor space than in a block of flats or an apartment building. From garden gnomes to hanging out in the shed, there are many things that make British gardens unique.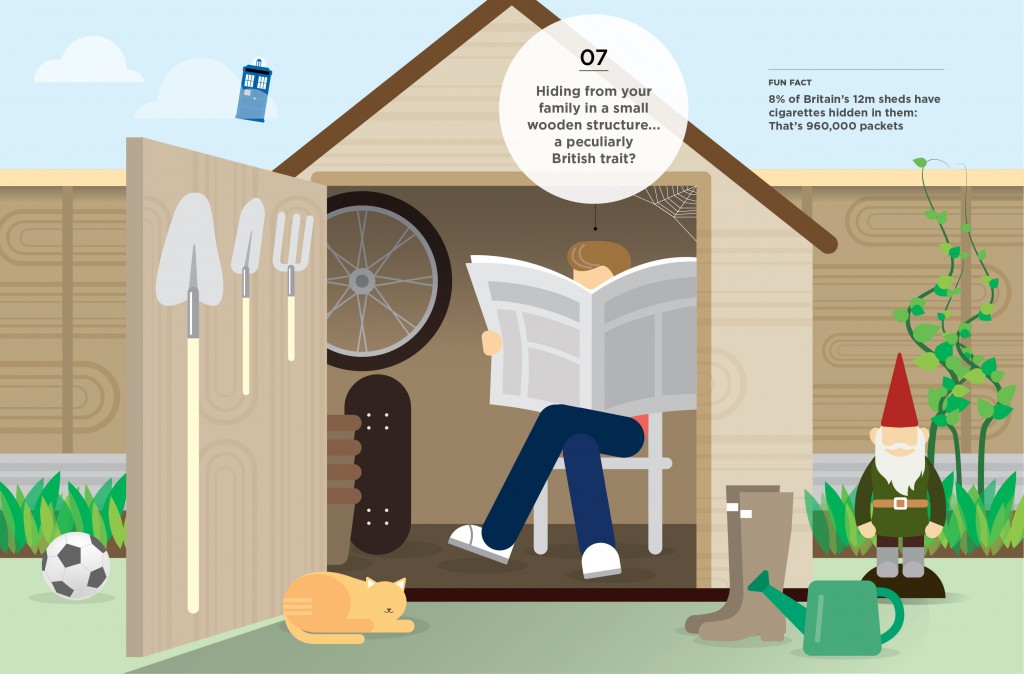 To embed the infographic on your site, just copy and paste the code below

Header image by Natesh Ramasamy via Flickr (CC licence)