Ever visited a city and been surprised by something that wasn't in your travel guide? We asked the top seasoned travel bloggers to share their experiences and suprises, and the advice they'd give to others visiting the city. There are some things you just can't prepare for!
How To Get Brilliant Views – Without The Queues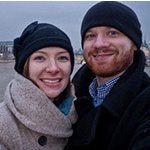 James of The Savvy Backpacker
The Savvy Backpacker is dedicated to helping future travellers plan their own budget backpacking trip, focused on planning details and well-researched backpacking advice: "My vision was to build a site that was well designed, user friendly, and had tons great information. This is how The Savvy Backpacker was born." – James
–Paris, France-
What really surprised you about Paris?
Even after living in Paris for an extended amount of time I'm still amazed at the beauty of the city. Everywhere you turn there is amazing architecture. One of my favorite things to do in the city is to simply walk around — especially at night when all the building and monuments are illuminated. I also love all its parks because they're the oasis away from the chaos of the city.
One thing that catches many people off guard is the number of bad restaurants in Paris. This is especially true for the "touristy" parts of the city. However, there are still plenty of very good (and affordable) restaurants but you need to seek them out. I always recommend that visitors spend a little time researching where to eat.
What are your insider tips for the city?
People watching is a national pastime in Paris so every visitor should carve a few hours out of their schedule to find a sidewalk cafe and watch all the fashionable Parisians pass by. Another tip is to have a picnic in a park. The Parc des Buttes-Chaumont is an amazing park that hardly any tourists visit. For the best views of the city go to the top of the Montparnasse Tower. Not many tourists know about it so there are rarely any lines (which is rare in Paris).
Where To Find The Secret Door That Leads To Something Spectacular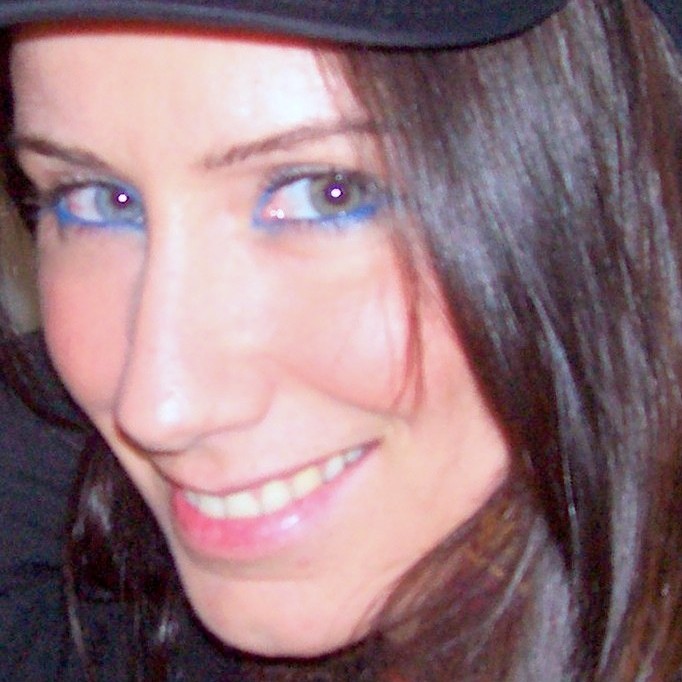 Clelia Mattana – Keep Calm and Travel
Sardinian born Clelia began her travel journey aged 19 and returned to the nomadic life in 2012 after having worked in the fashion industry for 5 years in London. Her blog is a great insight into the rollercoaster of emotions one experiences when travelling.
–Rome, Italy-
What really surprised you about Rome?
What really "shocked" me about the Eternal City is the chaos. Traffic can be very hectic and the public transport is not as good as other European cities. Driving in Rome can be very challenging – the scooters are everywhere! I don't recommend renting a car if you are not very confident. There are tunnels that go behind the city, and when they split in two, sometimes they give no indication as to where they are going. This point can be seen from different perspectives, getting lost in the city can take you to some amazing places if you like the thrill of the adventure so try to be open minded and go with the flow!
What are your insider tips for the city?
It's a pity that tourists tend to use the paid tours to see the highlights. I strongly suggest taking a map and try to discover it by yourself. I would say take no less than one week to visit Rome and also make time to discover the surrounding areas like Ariccia, around 30/40 minutes by car, where you can find the real Roman atmosphere, with lots of rustic Locanda (small cheap restaurants), and traditional music.
There is a fascinating place in Rome which is almost unknown by the tourists: You have to go to "Piazza dei Cavalieri di Malta" (Colle Aventino : Aventino hill). In there you will find a huge door and if you look through the keyhole you will have a spectacular view of the Cupola di San Pietro. These are the things that make Rome a fascinating city: it will never cease to surprise you!
Other places/areas worth discovering are the "Quartiere Testaccio" and the Isola Tiberina, the small island in the middle of the river Tevere. A place where you will find a famous restaurant owned by one of the most incredible Roman actresses of all time, Sora Lella. She might not been internationally famous but she was a real icon of "Roman culture". Eating at her restaurant is a big honor for people coming from all over Italy. But you have to book in advance as it's always fully booked!
–London, UK-
What really surprised you about London?
I lived in London for 6 years and I can say that I know it very well! What surprised me is how open minded the city is, compared to my background anyway. Don't get shocked when, on a freezing Saturday night you will see the girls barely wearing anything. The Londoners tends to cope with the cold weather much better than the average person (at least the average Mediterranean person I guess!).
What are your insider tips for the city?
Take your time to discover the city and don't forget to check out South London. I highly recommend Clapham High Street and Brixton Academy for some nice live music and concerts. Always bring some extra cash with you as the underground closes at midnight and the night buses can be a bit of a challenge. If you are staying more than a few days in the city and want to save a bit of money on transport, buy the Oyster card which works across buses and underground and overground trains, and cuts the cost of travel in the city a lot.
The Surprise That Lies On The Streets Of Belgrade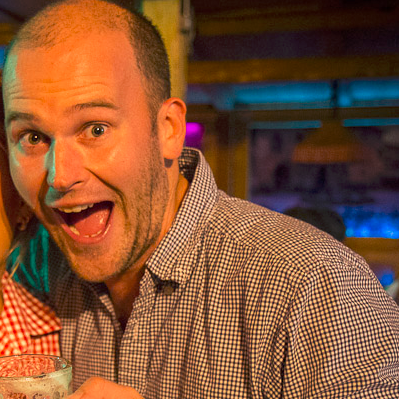 Michael of Time Travel Turtle
Australian ex journalist, Michael Turtle quit his job to travel the world and find more stories out in the thick of it. His blog aims to go further than a travel diary and give an insight into the people, culture and the stories behind the brochures.
– Belgrade, Serbia-
What really surprised you about Belgrade?
It may not seem like the first place you would think of for a holiday but Serbia's capital, Belgrade, is full of interesting things. While many of the ruins from the NATO bombing there are still visible, Belgrade has reinvented itself over recent years to become a thriving centre of culture and nightlife. For something a bit different, check out the fantastic Nikola Tesla Museum or the odd tribute to Marshal Tito at the Museum of the History of Yugoslavia.
What are your insider tips for the city?
Some of the best experiences in Belgrade can be found on the streets. The dynamic street art all throughout the centre of the city shows the progression of politics over the past decade; the cafes on every street are great for people watching, and there are excellent cheap and local restaurants with tables on the footpaths once you start to move slightly into the suburbs.
How To Get The Low-Down On The Coolest Locations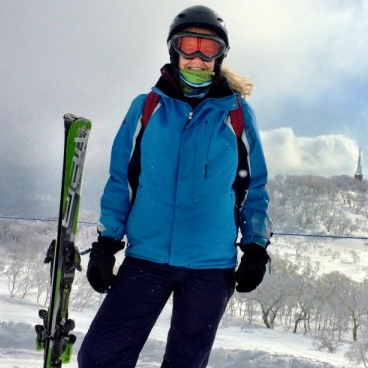 Victoria of Vicky Flipflop Travels
Whether it's travelling on a shoestring or splashing the cash to see the world, travel writer Vicky Philpott reports back on her adventures in the hope of giving her readers the confidence and knowledge to embark on their own. She's a full time traveller now, visiting some of the world's most interesting destinations and coolest festivals to inspire you to make the most of your annual leave.
–Budapest, Hungary-
What really surprised you about Budapest?
It was my second time in Budapest in August and I was amazed at how much there was to do there, and what good value it was! The first time I went I'd been interrailing so I don't think I appreciated it as much as I should have. From the baths and bridges, to the cycling and walking opportunities and hanging out in the 'Ruin Bars', I loved it. I actually ended up staying two weeks instead of one and I'm keen to go back for more.
What are your insider tips for the city?
I'd recommend doing the Alternative Budapest tour, it was really cheap and our guide pointed out the coolest locations for us to look at in detail later on. Hiring a bicycle is also a great idea as you can cycle round Margaret Island and really take it all in, then stop for an ice cream at the shop by the entrance for all your hard work.
Where to Get Really Good Wine For 1 Euro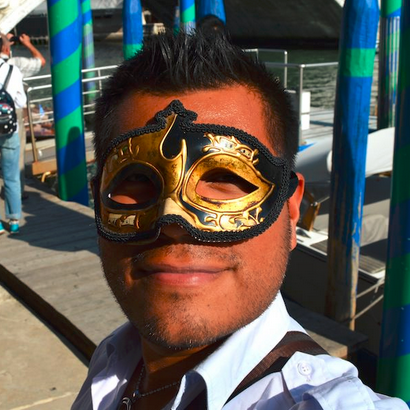 Raphael of Journey Wonders
Raphael broke free from conformity and quit his job to travel the world. A Journey of Wonders was created to document his "life of unlimited freedom and to empower everyone in the world to travel abroad in order for them to unleash their own inner potential".
–Paris, France-
What really surprised you about Paris?
What surprised me about Paris was how even though it has been overly commercialised as the city of love, it's still possible to experience the romance while walking alongside the River Seine and taking the classic kissing selfie at the footsteps of the Eiffel Tower. Cliched? Yes, of course. But that doesn't mean it's not magical.
What are your insider tips for the city?
I would definitely recommend you head out of Paris to the nearby (alright, 3 hour train ride) town of Clermont-Ferrand, a small place in the Auvergne region where magic is just around the corner. How does a 1 euro bottle of good wine sound?
The Number 1 Food To Eat In The Old City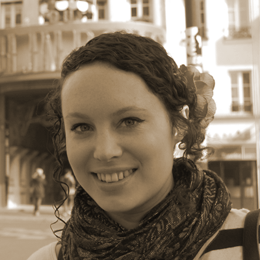 Lizzie of Wanderful World
Lizzie is a freelance travel writer, blogging about the places she's visited and offering advice for others looking to write their way around the world. She describes herself as a lover of "creative ideas, a nice cuppa tea, and beautiful, wild landscapes."
–Bucharest, Romania-
What really surprised you about Bucharest?
The locals were incredibly helpful, even more so than many other places I've travelled. I could tell you about the elderly man who came to my rescue when I couldn't figure out where I was supposed to be going, the young gent who took time out of his day to cross-reference directions from his phone onto my map, or the woman who saw I was struggling to understand my train ticket and offered to help me without me having to even ask her.
What are your insider tips for the city?
Be warned that taxi drivers will 100% try and rip you off. Stick to your guns and don't be scared to say 'no' to an overly inflated price. The area surrounding the main Gare Nord train station isn't too welcoming. There are lots of beggars and it generally has a pretty unlooked-after feel to it. Don't let this deter you! Head to the city's Old Town, where you'll find much more picturesque scenes and some absolutely amazing restaurants to boot. I highly recommend ordering the Gorgonzola steak anywhere. It's so good.
How to Hack Budapest With The Help Of A Local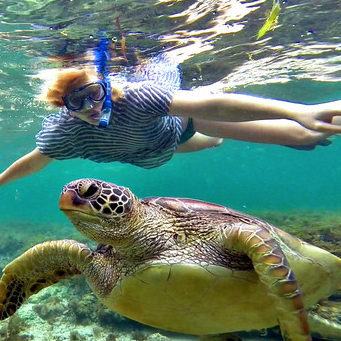 Sabrina of Just One Way Ticket
Sabrina is both travel blogger and photographer – and self-proclaimed "pro in photoshop". Her blog focuses on her experiences in the places she's visited around the world.
–Budapest, Hungary-
What really surprised you about Budapest?
I was amazed by the amount of cool bars, many of them decorated with kitsch furniture from the 60s. I felt like I was in a museum, so colourful!
What are your insider tips for the city?
Forget the travel guide. Talk to some locals and ask them about their favorite places. When I visited Budapest, one of my readers offered to host me which turned into a great experience. She cooked some local dishes for me, introduced me to her friends and showed me some of the coolest spots in the city.
If you're planning your own city break, don't get caught off guard by your accommodation. Take a look at our range of authentic local apartments.