Travelling to Dublin but not sure the best way to get around the city? Our guide has all the information you need! You won't waste a second in the Irish capital with our transportation tips.
Arriving in Dublin: aeroplane and ferry
Dublin Airport is located in Collinstown, 10 kilometres north of Dublin city centre. There are a number of bus services to the city operated by Dublin Bus and private companies, such as Air Coach. A taxi rank is also conveniently located at the airport.
As Ireland is an island, Dublin can also be reached by ferry from Liverpool in the UK or other European cities like Cherbourg or Rotterdam. Dublin Port lays at the north-east of the city, about 3 kilometres from the city centre. Dun Laoghaire Port is 12 kilometres from the city in the south. It will not take you very long to get to your accommodation once landed in Dublin and there are a vast amount of transportation options available to help you explore the city.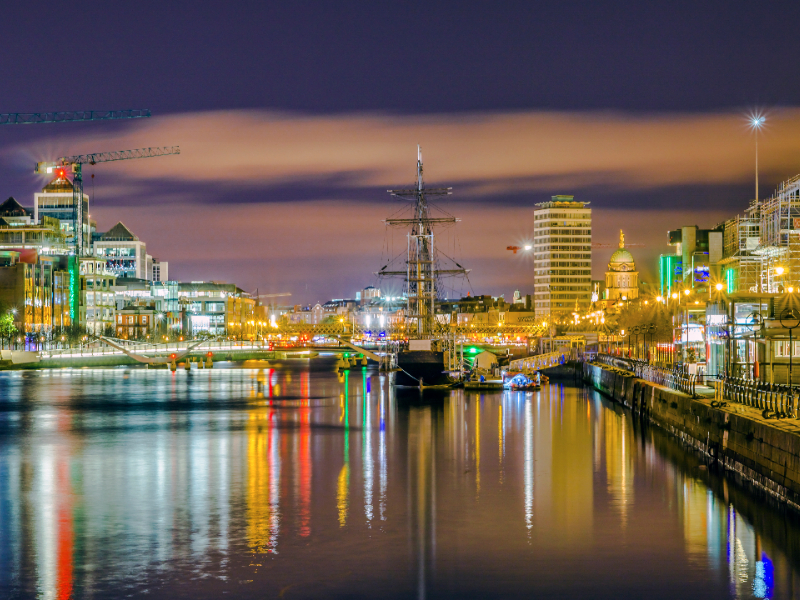 Train, tram and bus
Dublin has an extended public transportation network at an affordable price thanks to the Leap Visitor Card. From the airport to the city, including the Dart train, Dublin Bus and Luas tramway, you can get around the city, to the coastal towns of Malahide and Greystones or even further to Belfast or Cork. A 3-day card costs €19.50 per adult and is valid for the Airlink bus at the airport from both terminals, for all Dublin buses and for all Luas and Dart lines in the Short Hop Zone. This zone includes all stations in Dublin from Balbriggan in northern Fingal and Greystones in southern Wicklow, and from the city centre to the western towns of Kilcock and Sallins in Kildare. There is a discount for children and students. It is possible to buy your card online but pay attention to the delivery date as e-tickets are not available. You can also buy your card at the airport. Leap has a useful app which allows you to check the timetable in real time.
The Luas (meaning 'fast' in Irish) tramway system deserves special mention as it is beloved by Dubliners. There are two lines; the red line has 32 stops from the eastern docks to Tallaght and Saggart in the west. At the docks is 'The Point' station, where you will find the 3Arena, which was named the 5th best venue in the world for concerts. The green line has 22 stops, starting at St.Stephen's Green and ending at Brides Glen in the south. Stop at Ranelagh for a meal if you want to escape the crowded Temple Bar area. This urban village in Dublin 6 is a residential area offering restaurants serving local and international cuisine. If you want to give in to the shopping bug, stop at the shopping centre in Dundrum.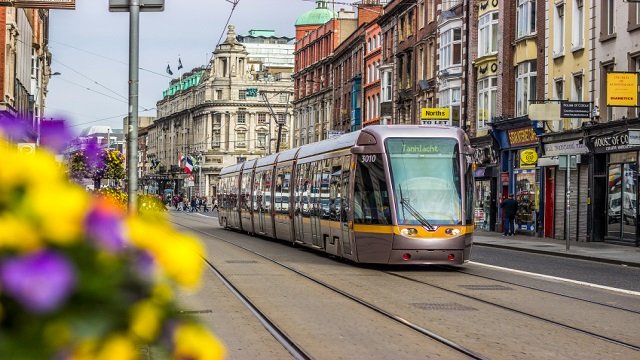 Rent a bike for at least one day!
With 120 kilometres of bike paths, Dublin is considered one of the 10 most bike-friendly cities in the world. Just Eat dublinbikes offers a self-rental service with a very long list of stations, most of which are fitted with international credit card terminals. Bikes are suitable for those aged 14+. As it is a very popular service, check first for availability at a selected station. You can do this online or via the Just Eat dublinbikes application.
You can buy a 3-day ticket for €5 and the first half hour is free. Then it costs €1.50 for 2 hours, €6.50 for up to 4 hours and each additional hour after is €2. A security deposit of €150 is required. It will be automatically debited from your credit card if you keep the bicycle more than 24 hours. If there is no free space when you wish to return your bike, log in at the station terminal with your 3-day ticket. You will be given 15 extra minutes for free and a list of other stations where you can return your bike. A lock is provided to prevent your bike being stolen. Use it in case you need to stop for a while somewhere. It is recommended that if you need to stop you stop at a station. Once your bike is locked, you can use the service again after 5 minutes.
When you return your bike and lock it you must hear two beeps and see a green light to confirm that you successfully returned your bike. Contact Just Eat dublinbikes' customer support if this doesn't happen and someone will help you.
You can also rent a bike from a shop. If you travel with children and need different bike types it can be the best option. You can find a large selection at Phoenix Park Bikes located at the main entrance of Phoenix Park. For an adult or child's bike, it will cost €15 from 10.00 am to 5.00 pm. You can also rent a kids carriage for €10 for the same period. Helmets and hi-vis vests are included in the price.
Rental cars, motorbikes and taxis
Think twice before renting a car. If you are just visiting the city, public transport is far more comfortable and will save you time. Like in any capital city, the traffic is hectic during rush hour. Parking can be expensive and although there are a lot of car parks, it might be a challenge to find a space.
If you definitely have to rent a car, chose an international car rental company and follow these rules: don't take any shortcuts as they may lead into a cul-de-sac and don't park your car illegally otherwise you will pay a fine (around €80). However, if you are planning to drive outside the city, along the Irish coast and in the countryside, it is a nice way to travel to explore Ireland's stunning scenery. In general, the roads are fine but pay attention to animals on small rural roads.
If you are a motorcycle enthusiast and love to drive on deserted roads, the area surrounding Dublin is perfect. If you are older than 25 years, rent your motorcycle from Celtic Rider. You can choose from a Honda to a Harley Davidson, with a cost of about €140 to €230 for 3 to 6 days.
Finally, taxis are readily available but are not necessarily the cheapest way to travel. A taxi from the airport will cost you around €25 depending on the hour of the day. Extra charges may apply if you arrive on a Sunday or bank holiday.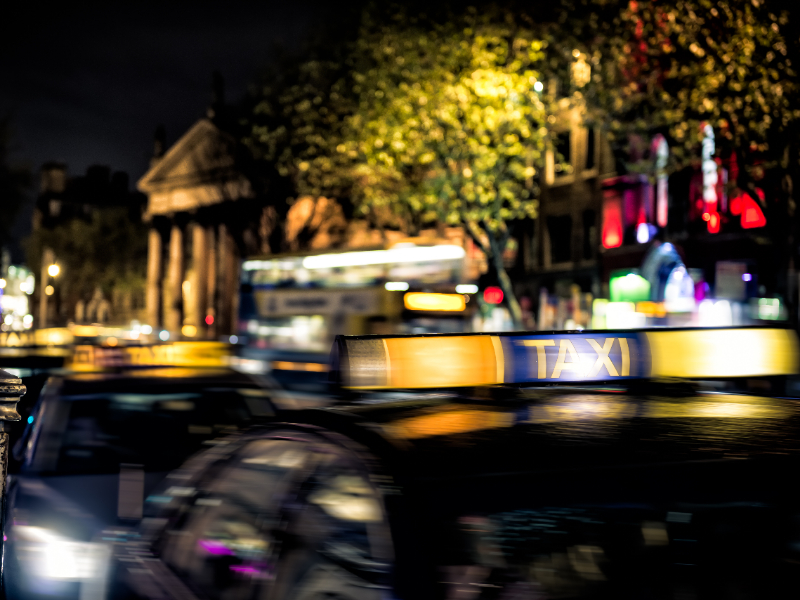 To sum up, getting around in Dublin is no headache at all. It is easy and relatively cheap and as the city centre is not that big, you might not often need any form of transport other than your own two legs! In fact, walking from one side of the city to the other is always the best way to get a feeling for Dublin.
For some tips on what to do during your time in Dublin, read our post 'Amazing Things to Do During a Weekend in Dublin City'.