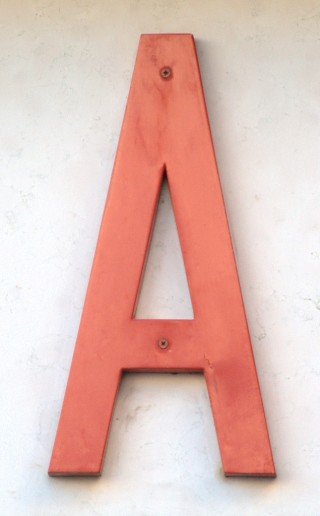 #Allblackeverything
Berlin street style is a commitment to the understated. The monochrome crowds at Berlin Fashion Week are testament to the Berliner's love of all things black. Black-on-black-on-black. In order to fit in to the crowds and also, possibly, gain entrance through some of Berlin's notoriously difficult door policies, just remember – #allblackeverything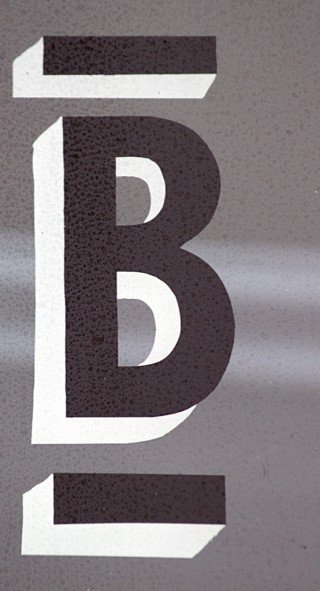 Brandenberger Tor
The neoclassical triumphal arch that symbolizes Germany for many, has been the venue for Berlin Fashion Week since 2013. This year, the Mercedes Benz-sponsored event will once more take pace at this illustrious venue. New presentation options have been added and Berlin Fashion Week 2015 will take place in the enviable shadow of Berlin's most recognizable landmark.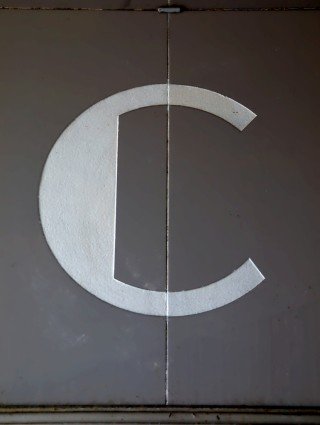 Curvy is Sexy
Curvy is Sexy appears at Berlin Fashion Week for the third-consecutive year. Placing emphasis on the 'inbetweenies', the trade fair is a celebration of women with plus sizes. The number of visitors has tripled since the premieire and over 6000 atteneded the previous fair. New labels such as Elena Moro, Clarin Shavlen, Hermann Lange and Isabell are providing further impetus to the exhibitions. There has been a relocation and this year the fair will take place at Schloss Charlottenburg, with the gambit of being 'the most beautiful exhibition venue in Berlin'. A permanent shuttle service will operate between Tegel, Panorama, Premium and Show & Order .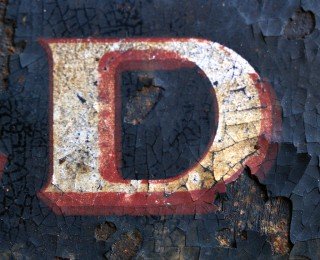 Dandy Diary Party
The leading men's fashion blog in Germany, ran by David Kurt Karl Roth and Carl Jacob, are famed for organizing the hottest party at Berlin Fashion Week. From circus tents, squats, sex clubs to war bunkers; no venue is off limits to this innovative pair. For S/S 2015, the Dandy Diary Opening Party for Berlin Fashion Week will be hosted at Sunrise, an African nightclub in Mitte. Since 2012, these have become a bi-annual tradition.
Where? Sunrise. Potsdamerstrasse 84, Mitte
When? Wednesday, 8th July. 10pm-6am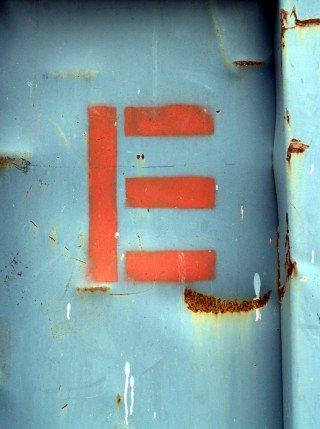 Ethical Fashion
In celebrating its 10th anniversary this year, the Greenshowroom has showcased fashion with sustainable design for a decade now. This year, the international trade fair will be hosted at Hotel Adlon Kempinski, providing additional space and formats to an already dedicated crowd. After initially selecting a shortlist, the chosen designers are then examined for the ecological, social and transparency of their lines.
8 – 10 July 2015 (Weds – Fri)
Wednesday / Thursday, 10am – 7pm
Friday, 10am – 6pm
professionals only, free entry
Salon Show
9 July 2015, 4 pm (invitation only)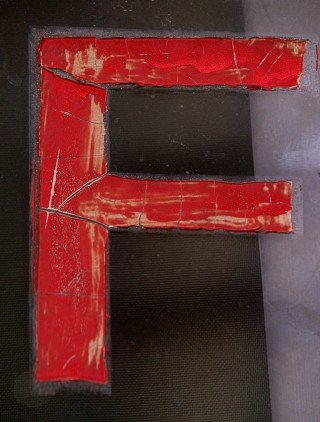 Fernsehturm
Attracting over a million visitors each year, the sputnik-modeled TV tower in Berlin is one of the city's most famous sights. Located in Alexanderplatz, the leader of the Socialist Unity Party which governed the former East Germany, decided to construct the tower in 1964. Today, it is one of the most memorable sights in this fast-changing city. Early in the morning, when you will, undoubtedly, be stumbling back from a raucous after party – use the tower as a beacon on your long walk home.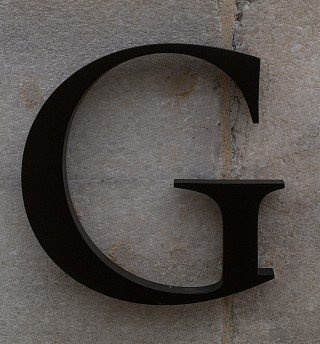 Gluttony
Other than fashion, the main draw to fashion week is alcohol of the free variety. With a host of well-known drink corporations sponsoring the event, you'll never be far from your next free glass. Always keep your eyes on the nearest waiter and a free hand at the ready.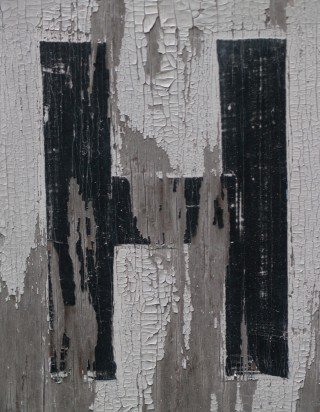 Highsnobiety
This Berlin-based online publication is a fantastic resource for trends and news in fashion, art, music and culture. Having steadily built a reputation as an accredited resource of inspiration and commentary on the latest innovations within fashion, sneakers, music, art and lifestyle. Keep an eye on social media to find Highsnobiety's presence at Berlin Fashion Week.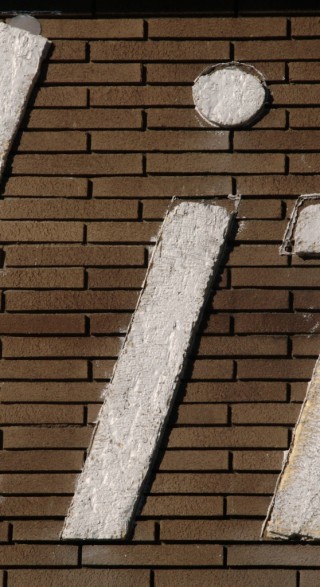 'It Girls'
Two faces to look out for at Berlin Fashion Week are the city's indomitable It Girls: Bonnie Strange and Veronika Heilbrunner Like many 'It Girls' before her; it is difficult to pin Bonnie Strange down. Is she a model, photographer, pop star, actor or clothes designer? Famed for her ever-changing hair colour and rarely straying from the public eye, she will no doubt be at Berlin Fashion Week, probably at the the best after party. Veronika Heilbrunner is the Style Editor at Germany's Harper's Bazaar and girlfriend of MyTheresa's Buying Director, Justin O'Shea. She is a well-known face in Berlin's emerging fashion industry and will be at all the key events.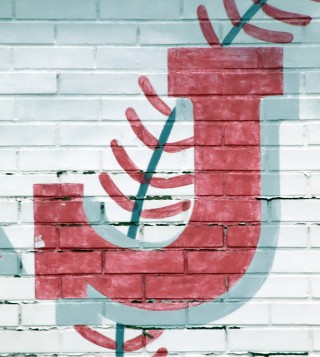 Jägermeister
Perhaps no drink is more synonymous with Berlin's party scene than Jägermeister, the German digestif. From the dive bars of Neukolln to the ritz of Berlin Fashion Week, Jagermeister is ever present on the bar shelves of Berlin. The colloquial British phrase "Hair of the Dog'" has a German equivalent "ein Konterbier triknen" (a counter-beer). It is not uncommon in Berlin to see Jägermeister drunk in this fashion at brunch!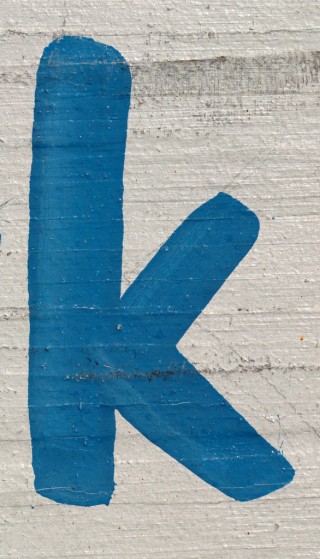 Kicks
The premier Berlin sneaker trade show, Solemart, is taking place this year to coincide with Berlin Fashion Week. The venue for this year's event is Neue Heimat, a former train repair depot at Warschauer Straße that has been converted into a food market (Every Sunday: 1pm – 10pm ) and exhibition space. Launched in collaboration with the Berlin Village Market, you can expect to see thousands of well-attired sneakerheads hawking their wares, gourmet street food stalls and live music.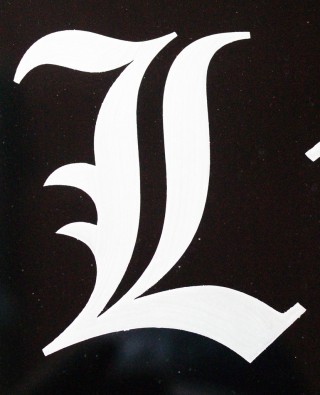 Lena Hoschek
This Austrian fashionista first popped onto the scene when she launched her own studio in Graz, following an 8-month stint as an intern at Vivienne Westwood in London. She opened further studios in Vienna and Berlin and her collections are now a staple at Berlin Fashion Week. Lots of Hoschek's inspiration comes from the retro style icons of the 1950s and you can see this in her work. Katy Perry and Charlotte Roche are both keen admirers of her work.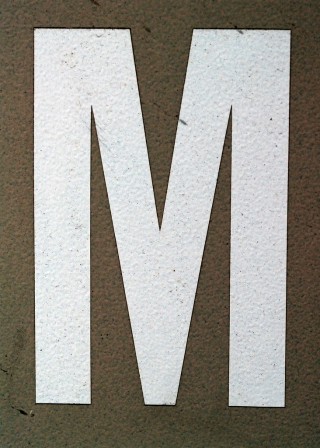 The Michelberger Hotel
The Michelberger Hotel is a contemporary hotel that has brought fresh impetus to the Berlin hotel scene. Launched by a group of friends who saw potential in the former factory being converted into a hotel, The Michenberger Hotel has accumulated fantastic reviews and a loyal following. Its location, directly opposite from Warschauer Straße U-Bahn station – with its good transport links to the centre of Berlin – and a ten minute stroll from the East Side Gallery, is enviable. Despite its hipster leanings the hotel remains both welcoming and quirky.
Doubles start at €80, room only.
Michelberger Hotel,
Warschauer Strasse 39/40,
Friedrichshain
(00 49 30 2977 8590; michelbergerhotel.com)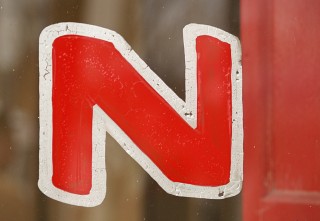 New Balance Collection Launch
The revival of 90's street style continues this year. Sneaker brand New Balance launch their latest collection and campaign at The Mint, 9pm, Thursday, 9th July.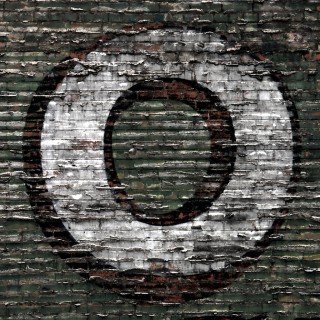 O2 World
O2 World, the multi-functional arena that hosts many of Berlin's biggest concerts, is currently undergoing a re-brand. In becoming the 'Mercedes-Benz-Arena', the sponsors of Berlin Fashion Week are potentially lining up a future venue for its catwalks. Located at an enviable location on the River Spree, with easy access to the city centre, don't be surprised if the A/W 2015 fashion week has some new exhibitions at the recently bought site.

Panorama Berlin
Panorama Berlin presents "a contemporary and relevant selection of women's and men's collections, shoes and accessories by market leading brands'. Since premiere in January 2013, Panorama Berlin has grown into one of the major trade fairs at Berlin Fashion Week, largely due to its brand mix and strong focus on the visitor experience. The venue holds 21,000 square meters of exhibition space -Spring/Summer 2015 will be hosted at in the inner-city venue at Messe-Berlin.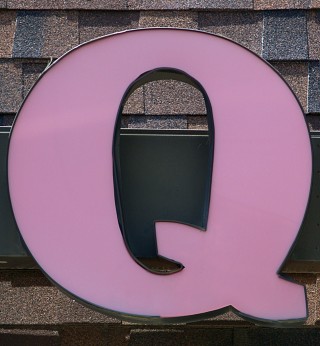 Queuing
Queue etiquette is a refined art in a city with door policies as strict as Berlin. In order to get into some of the most electric nightlife spots in 'Vamp City', one should follow these simple rules. 1) Make sure you do not wear any brash logos and stick to monochrome. 2) Try to speak a little German – do not utter any English within earshot of the bouncer. 3) If you know the DJ who is playing, mention them to your friends as you reach the front of the queue. 4) Avoid entering clubs in big groups.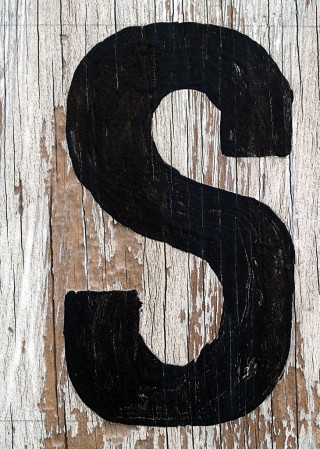 Seek
Seek is a fashion fair showcasing 'Berlin's most progressive contemporary fashion'. Over 200 brands are represented, across the menswear, neo-classical, sportslux, selected womenswear, designer collections and lifestyle products sphere. Their tagline for the bi-annual shows is: 'modern clothes for independent minds'. Well worth a look.
http://registration.seekexhibitions.com/
The highly-acclaimed 'Seek and Bright Party' is kicking off at 10pm on Thursday, 9th July. The venue is Hoppetosse, Eichenstraße 4.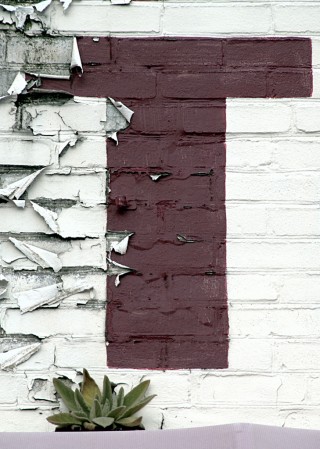 The Store
Since opening its first private members' club in London, in 1995, Soho House has expanded its portfolio considerably across the globe. The Berlin edition, housed in the former headquarters of the GDR under Soviet rule, opened its doors in 2010. Following London's lead, Soho House Berlin now have incorporated a fantastic concept store. The Store is run by Alex Eagle and is her vehicle for displaying fashion, beauty and lifestyle products. It is also meeting space for Berlin's creatives, who ponder, discuss and exclaim over healthy snacks from 'The Store Kitchen'. The place will be brimming with industry professionals during Berlin Fashion Week and is the ideal place to meet up and network.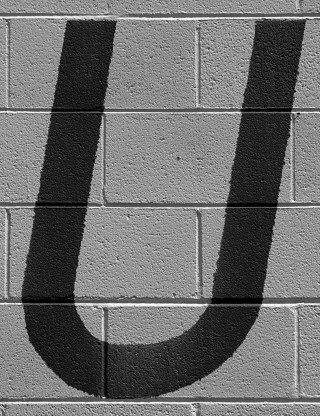 Uber Berlin
If you can mute outrage and accept the price-reducing loopholes that Uber have jumped through to avoid their ban from the streets of Berlin, this taxi service app will be the quickest way to jump from venue to venue at Berlin Fashion Week.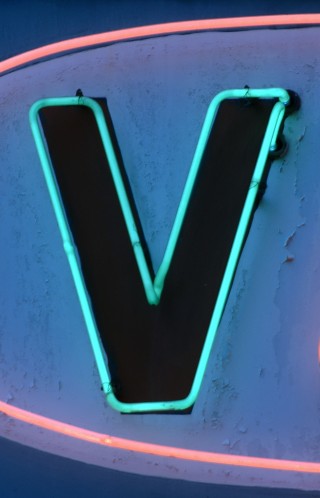 VOO Store
The VOO Store in Kreuzberg is a mecca for fans of streetwear and high-fashion. The 300 sq m space is tucked into an unassuming square off OranianStraße and houses a fantastic array of fashion, art and design. It also serves fantastic coffee and is exhibition space and meeting point for Berlin's creatives. Bargains can be found in the bi-annual sales and expect to see some of the best-dressed people in Berlin perusing her rails this fashion week.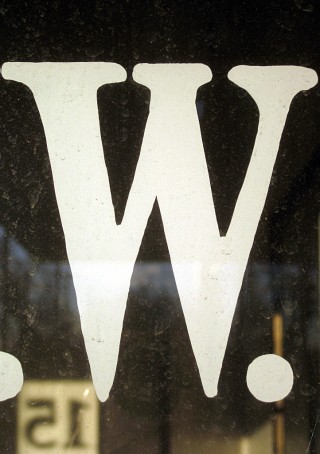 Wimdu
Since Berlin Fashion Week's inception, Wimdu have provided accommodation to the growing tribe of industry professionals that flock to the city. With over 2000 properties , the Berlin-based accommodation provider has a plethora of options to suit every visitor's need. From townhouses in Prenzlauer Berg to loft apartments in Kreuzberg, choose one of Wimdu's offers and you can live like a local during your time at Berlin Fashion Week.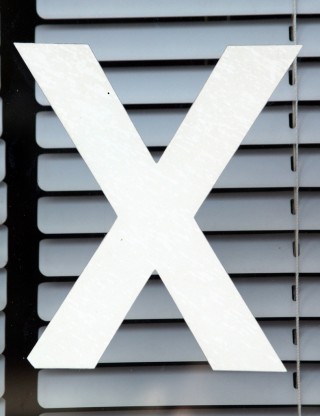 Patrick Mohr X Spongebob
German designer Patrick Mohr is behind one of the most intriguing collaborations to feature at Berlin Fashion Week 2015. His unlikely source of inspiration is Spongebob, the iconic Nickelodeon cartoon that is loved by both parents and children. In a recent interview, Patrick Mohr talked of the 'pure joy' of having Spongebob at the forefront of the design process and that he is 'very proud of the result'. After his collection debuts at the Premium International Trade Show in Berlin on 8th July, the Prince Charles will be hosting a 'Patrick Loves Spongebob Party' from 10pm.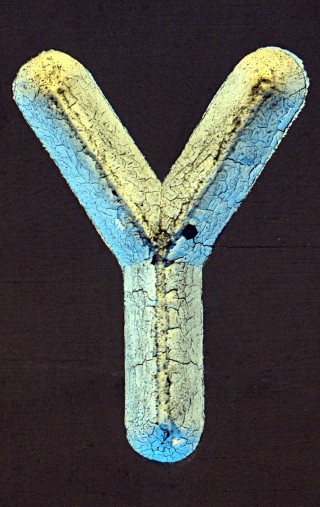 YAAM
YAAM (Young and African Arts Market) is hosting an 'Afro Fashion Night' on Friday, 10th July. Yaam has been an integral meeting point for different nationalities in Berlin and through their sport tournaments, live hip hop and reggae nights and workshops, many friendships have been formed at this multifunctional site on the north bank of the Spree. The 'Afro Fashion Night' will host hip hop, reggae and dance hall DJs.
Where? Yaam. An der Schillingbrucke 3
When? 23pm, Friday, 10th July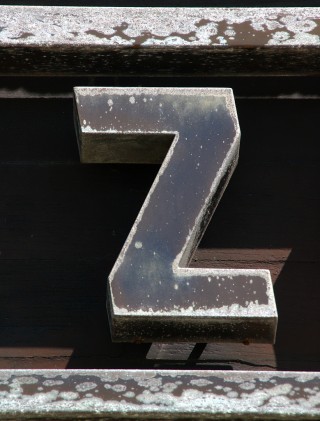 Zalando
Zalando, the Berlin-based online retailer, recently bought shares in Bread & Butter. The leading international trade fair for streetwear recently faced the uncertainty of insolvency. This is welcome news for regulars at Bread & Butter's bi-annual trade fairs at Berlin's iconic Templehof Airport. With new investment and support, Bread & Butter is putting everything into making its Summer 2015 trade fair a success. Zalando is currently seeking to increase its fashion credibility and the recent purchase of Bread & Butter follows a new art direction and campaign with sought-after British model Cara Delevingne.
All the letters of the alphabet were kindly supplied by takomabibelot/Flickr CC
Header picture cropped from original by Yukiko Matsuoka/ Flickr CC