Twenty-four hours in Budapest is enough to get a feel for this beautiful city, but how should this precious time be spent? Follow the 5-step guide below to make sure each hour, from morning to night, is spent enjoying delicious food, stunning scenery and a relaxing dip in thermal baths.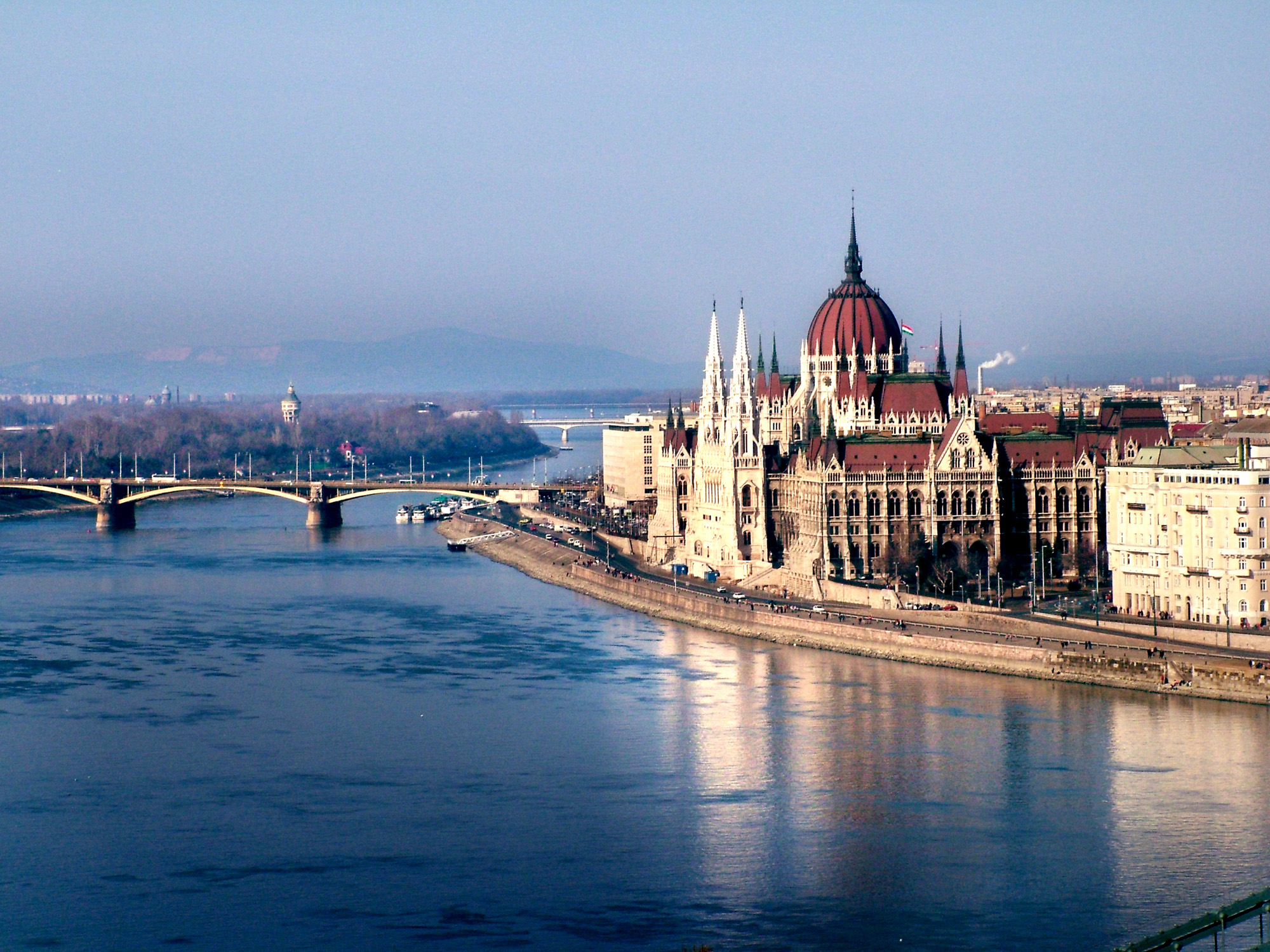 Budapest. Photo via Wellness Travel.
Start the day with a good breakfast
Start the day with breakfast in Kino on Jászai Mari tér (Jászai Mari square): it used to be a cinema, but last year it closed and now operates as a cafe and bar. It's really cosy and the fact that it was cinema gives it a special atmosphere. They serve good coffee and pastries – a top breakfast recommendation would be the Hungarian style scrambled egg with bacon, onion, cheese, tomato and paprika.
Take a stroll in the city's most scenic areas
Kino is really close to the River Danube which is a scenic spot to take a walk. The bridges and historical buildings by the river are amazing. The No.2 tram goes right by the river and is a perfect solution for tired legs. The tram is really old and noisy, but this makes the drive even more charming. Lately, the local public transport authorities have started a regular boat service on the Danube where you can take a river cruise for the price of a regular travel ticket. It's a great way to see the city from the water.
Continue your walk by climbing Gellért-hegy (Gellért hill) to get a beautiful view over Budapest. Make sure to bring your camera because this is one of the best stops to get some pictures of the city.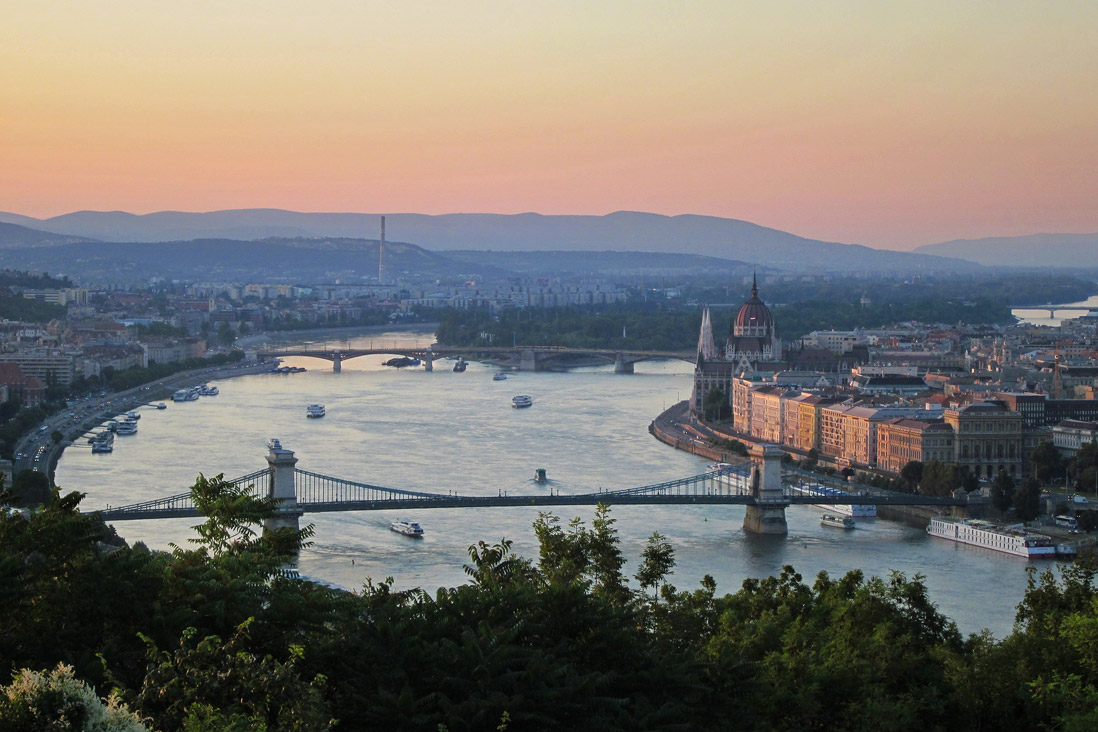 The beautiful view from Gellert Hill. Photo via Michael Kirste.
Refuel while enjoying city life
Refuel after all that walking by having lunch at Leves. on Vámhát körút (Vámház boulevard). 'Leves' means soup and besides the awesome soups they also have sandwiches and desserts. They have created a new kind of street food culture with take away soups in their typical cups. It has become really popular in Budapest to sit with the cups on nearby Fővám tér (Fővám square), or for students to hurry to their classes with a cup of soup.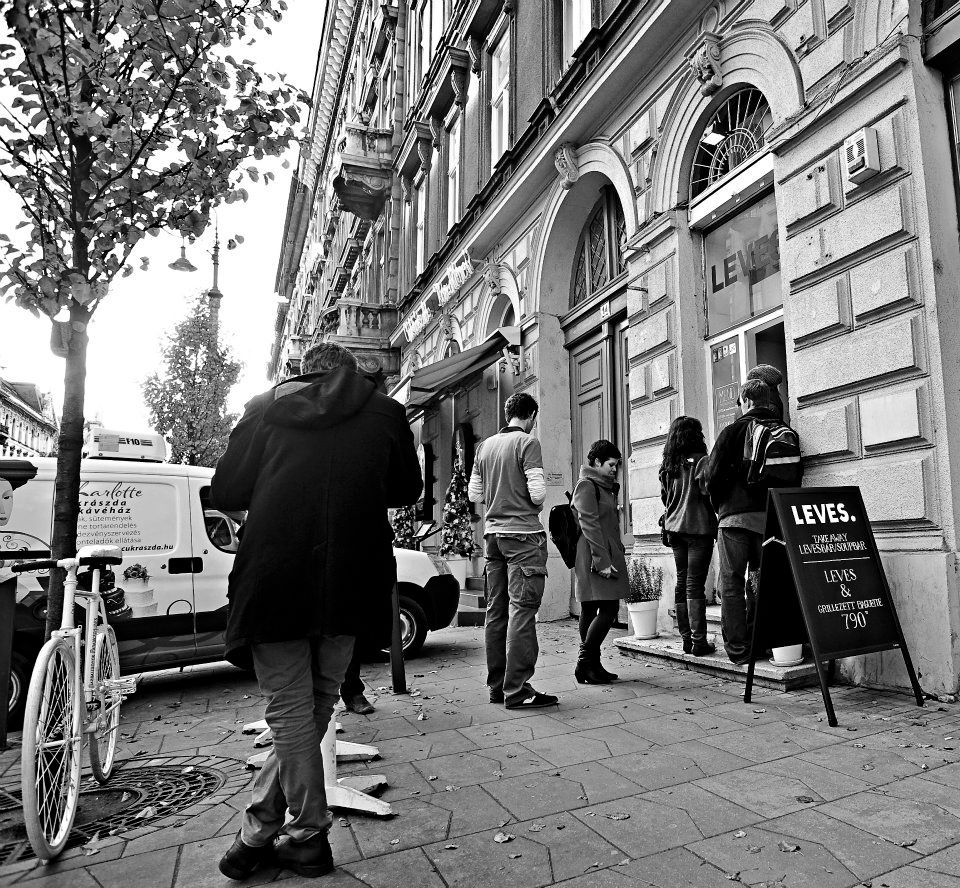 The queue for soup at Leves. Photo via ittlakunk.hu.
Relax in the baths
Spend the afternoon relaxing in the Széchenyi Thermal Bath. Budapest is famous for its spas and Széchenyi is certainly one of the best. The whole complex is a great space to chill and is also really good for your health.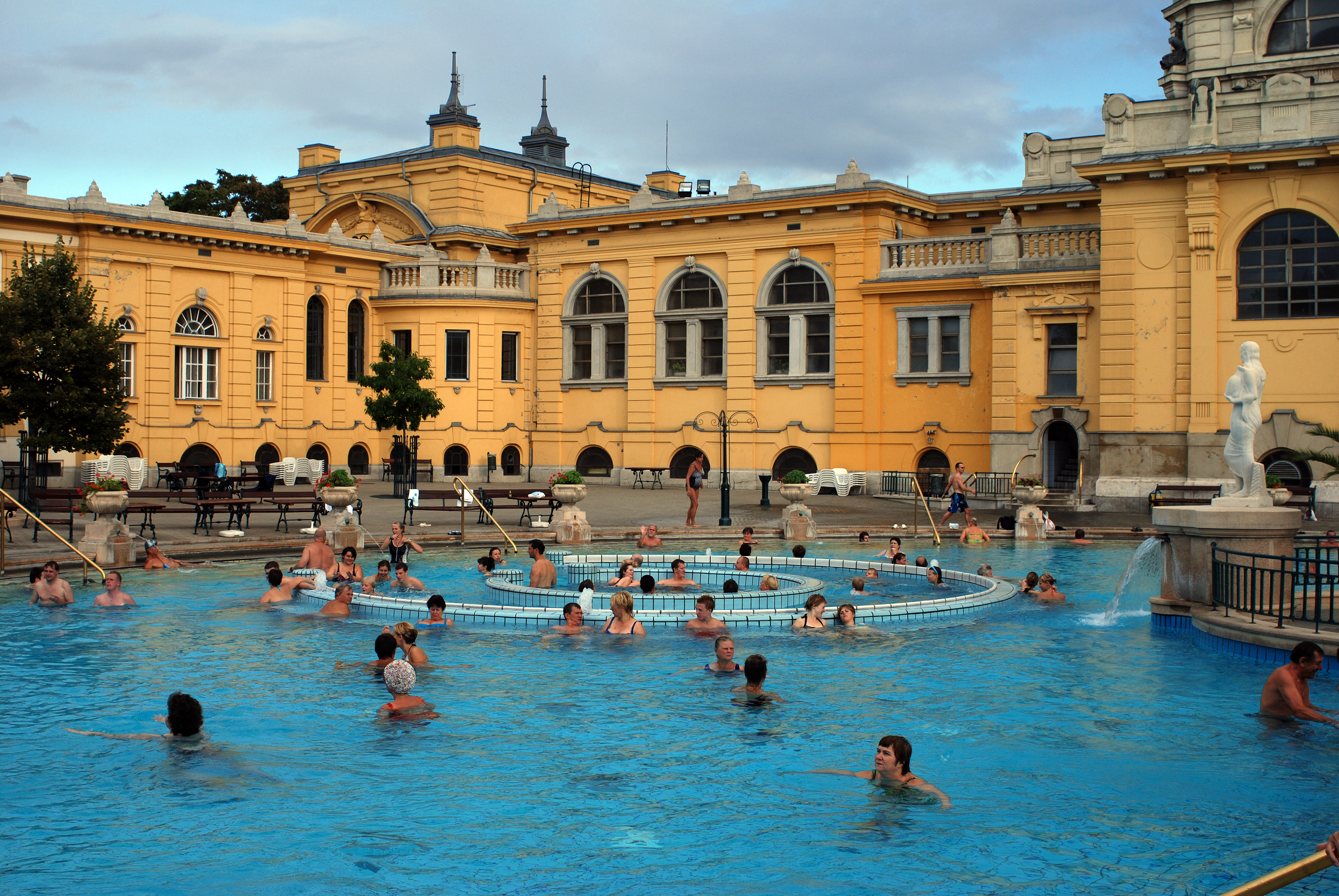 Széchenyi Baths. Photo via Wikimedia Commons.
Enjoy a traditional Hungarian dinner and wash it down with a glass of beer
In the evening, head straight to Frici Papa Kifőzdéje (Grandpa Frici's Diner) on Király utca (Király street) for delicious and cheap Hungarian food. Following dinner, go to Gozsdu Udvar (Gozsdu court), which has become Budapest's hottest spot recently, where there is a collection of bars, restaurants and cafes. Visit the bars here to sample local beer and cherry flavoured pálinka (schnapps). End the night in partying in Kolor.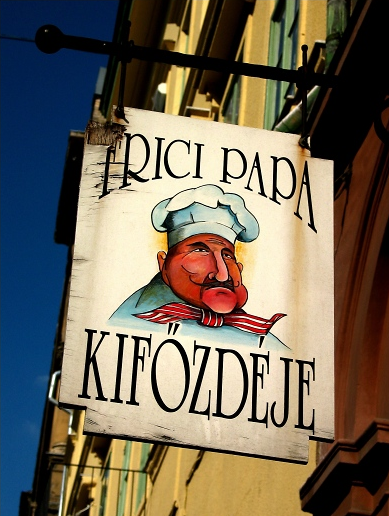 Frici Papa Kifőzdéje. Photo via Wikimedia Commons.
Do you love Budapest as much as we do? Let us know of your favourite parts of the city in the comments section if you do!