Perfect for: meeting friends, catching up on emails, casual business meetings, resting weary feet and waiting for transport connections.
There are many cafes in Berlin, and a good number of coworking spaces. There are also plenty of cafe-come-working-spaces. But if what you're really after is a home from home, a comfortable 'working' space with a laid back atmosphere; no purposeful looking desks, no uncomfortable chairs, no quick-stop, stand-up-to-drink-your-coffee-then-get-out vibe, then this is for you. We've put together a list of Berlin's best cosy laptop-friendly cafes, where you can catch up on your emails, finish that blog post or simply sit back, relax and soak in the Berlin vibe.
NB: Emphasis is on ambience, not the quality of the coffee.
Kreuzberg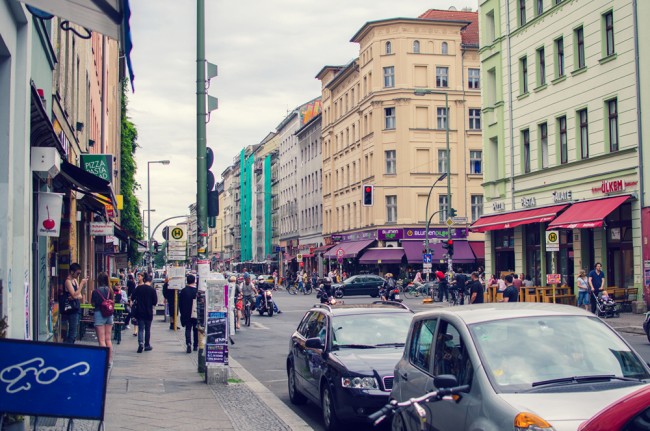 Primarily a coworking space (I know, I know- but wait), Betahaus also has a great in-house café; it's well lit, colourful, furnished with pine wood and adorned with comfortable armchairs. And yes, the Wifi is free.
Location: Prinzessinnenstraße 19-20 10969
Nearest station: Moritzplatz
The atmosphere is cosy, the staff are friendly and the sofas are downright engulfing. Enjoy a coffee from €1.50 and opt for a window seat if you have your eyes set on a power cable.
Location: Skalitzer Straße 78-79, 10997
Nearest Station: Görlitzer Bahnhof
Somewhat less casual for Kreuzberg (more cafe-come-cocktail-bar), but the warm lighting and modern spaceship-style armchairs make for a comfortable atmosphere and a great place to meet with friends and unwind.
Location: Mehringdamm 65 10961
Nearest Station: Mehringdamm
Prenzlauer Berg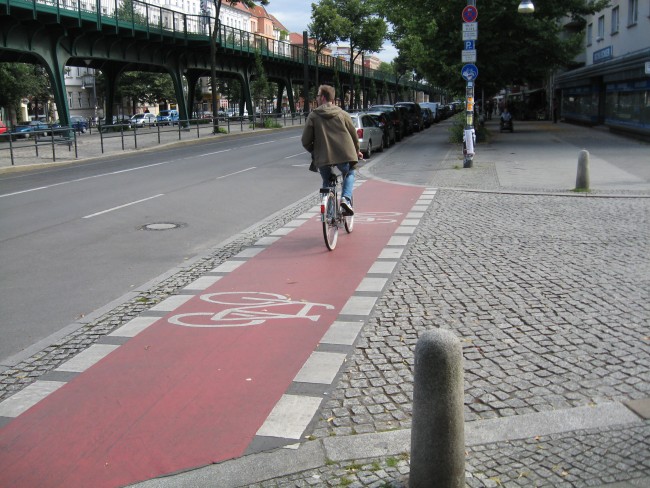 -KAFFE-
KAFFE is a quaint little coffee shop with delicious homemade food, heart-warmingly friendly staff and a quiet and relaxed atmosphere. Wifi is free and there are plenty of powerpoints. Don't make too much noise though, the cafe isn't so welcoming of clatter!
Location: Immanuelkirchstraße 6 10405
Nearest Station: (Metro) Knaackstrasse
The cafe with no name – or at least that's what it seems from the outside as there is no visible sign for this hipster hotspot! Spreegold has it right when it comes to efficiency: order at the bar and collect your food when the buzzer goes. There are sofa areas in the middle, equipped with desk lamps if you want to get down to some more serious work. Food is delicious in general and the croissants are the most buttery around.
Location: Stargarder Straße 82 10437
Nearest Station: Schönhauser Allee
Magelwirtscaft is a cafe with a twist – it's also a laundry! Enjoy a homely atmosphere while you sip your coffee among the plants and gently swirling clothes.
Location: Paul-Robeson-Straße 42, 10439 Berlin
Nearest Station: Schönhauser Allee
Shakespeare and Sons is that brilliant combination we have grown to love so much: both bookshop and cafe in one. Cosy on down, select a book and spend the afternoon reading while you enjoy one of their many varieties of tea.
Location: Raumerstr. 36A 10437
Nearest Station: (Metro) Raumerstraße
A cafe crossed with a bar, this smoker's lounge screams 'Berlin'. Sink into one of the vintage sofas and feel like you're in your very own living room.
Location: Lettestr. 6 10437
Nearest Station: (Metro) Raumerstraße
Glass-top tables, vintage armchairs, flowery wallpaper; you might feel just like you're sitting in your grandparent's living room. It almost seems slightly out of place for this cosy little cafe to be serving some of the best Flammkuchen around.
Location: Bötzowstr. 18 10407
Nearest Station: (Metro) M4 Hufelandstraße
–Cafe CK–
Cafe CK appears on most of the lists for the best coffee in Berlin. But if you're looking for more than perfectly steamed milk, this is a cafe you can actually hang out in too: a rare combination! Lounge decor, delicious treats and free Wifi just top it off. The cafe serves an excellent breakfast so this is top of our list for the perfect place to cure a hangover.
Location: Marienburgerstrasse 49 10405
Nearest Station: Senefelder Platz
Small, sweet and quiet. No Fire No Glory's interior is just as beautiful as the cafe's pretty exterior, and the coffee doesn't have a bad reputation either! With Australian Barristers you can enjoy watching the number of German's who frequent the cafe to practise their English.
Location: Rykestr. 45, 10405 Berlin
Nearest Station: (Metro) Marrienburger Strasse
Cosy and comfortable atmosphere, interesting mix of people, super fast Wifi; there's a lot to love about Cafe Rhino. Be careful though, once you sink into one of the armchairs, there's a good chance you won't be able to get up.
Location: Rhinower Straße 5, 10437
Nearest Station: Schönhauser Allee
Schöneberg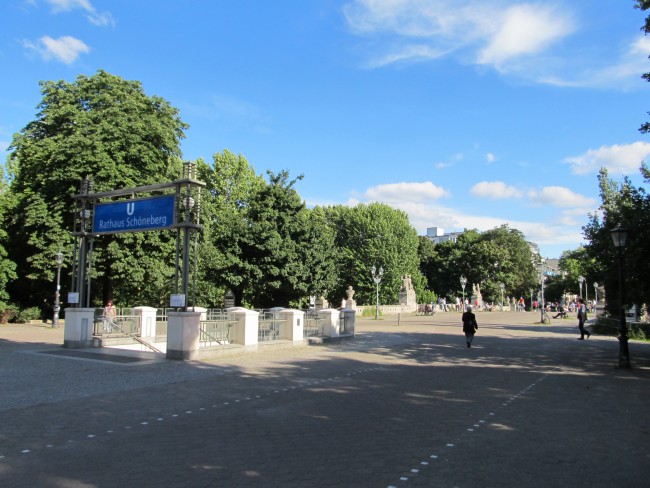 Excellent coffee and a good number of regulars; Maxway coffee is deceptively friendly considering the Starbucks-like logo. Set up camp in the leather sofa chairs at the back.
Location: Maasenstrasse 13
Nearest Station: Nollendorfplatz
Library, cafe and bar, Bilderbuch is as varied itself as the seating options inside! Here you'll find the typical Berlin mish-mash of museum-style relics to modern ikea masterpieces. Powerslots available too.
Location: Akazienstr. 28 10823
Nearest Station: Julius-Leber Brücke, Kleistpark
Mitte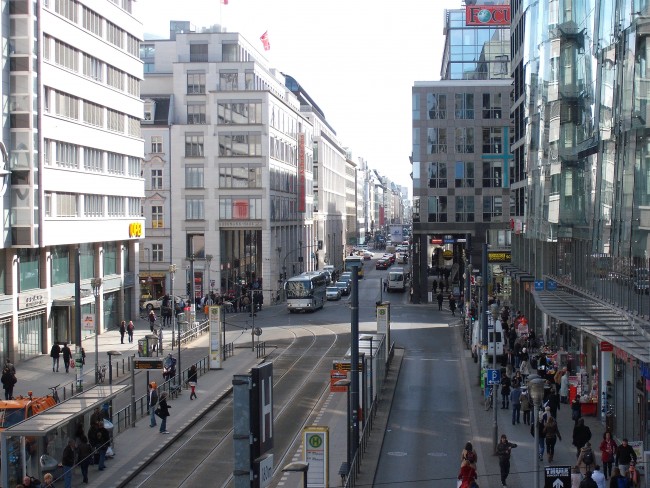 If you're looking for a low-key, fresh ingredient kind of place, Espresso Ambulanz will deliver. Free Wifi and a range of exquisite desserts will certainly keep you satisfied on a cold afternoon in Berlin.
Location: Oranienburger Straße 51, 10117
Nearest Station: Oranienburger Tor
–Oslo Kaffebar & Oslo Kaffebar Embassies–
Kristian Moldskred and Benjamin Mosse know their coffee: choose your perfect espresso to milk ratio and cosy down with a book among the typical Berlin furnishings: brick walls and exposed ducts and wiring.
Location: Eichendorffstrasse 13, 10115
Nearest Station: Naturkundemuseum
Neukölln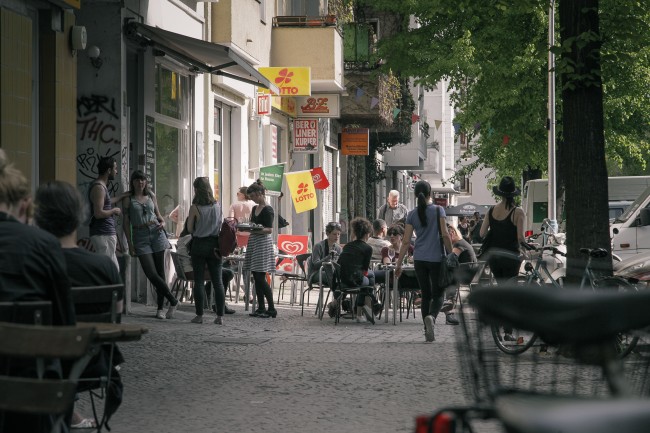 Full of plenty of interesting things to eat and a good range of drinks, including several speciality coffees, Le Johann Rose is another cafe/bar combo. The setting resembles that of a huge dollhouse and the cafe is spacious enough to work in, though it can be hard to find a power outlet.
Location: Pannierstr. 41 12047
Nearest Station: Hermannplatz
The Playwright Cafe is a wonderfully comfortable place to enjoy a slice of sweet banana bread, some good value coffee and a spot of healthy people watching. The back room is lined with books and the combination of chilled music and fast Wifi, makes it the perfect place to work.
Location: Pannierstr.29 12047
Nearest Station: U Schönleinstr
Friedrichshain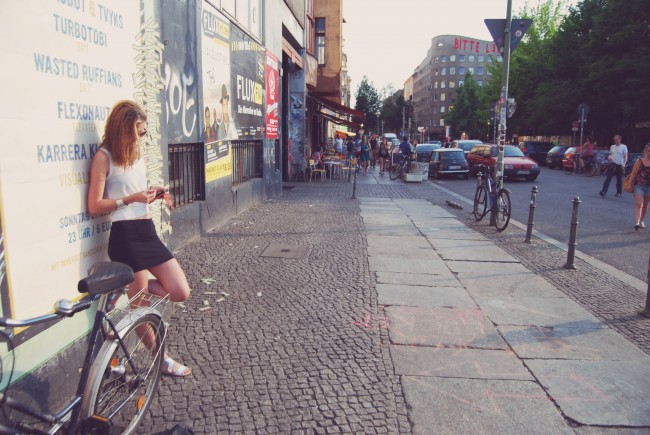 The hotel's cafe and library has a friendly, warm atmosphere, and a young bohemian vibe which has been deemed by Foursquare as great for: singles, croissants, cappuccinos, cheesecake and casual music. So kick back, relax and get talking with some fellow travellers.
Location: Warschauer Straße 39/40 10243
Nearest Station: S+U Warschauer Strasse
–Tagomago–
Apparently it can be hard to find Wifi in Friedrichshain, but Tagomago has it covered, with the addition of comfy chairs and good music. You even get an Oreo cookie with your coffee! It's all about the little things…
Location: Simon-Dach-Straße 3, 10245
Nearest Station: Frankfurter Tor
Still looking for a comfortable place to spend the night? Check out our range of apartment rentals in Berlin.