Summer's all about letting go and getting back to nature – and what better way to return to our roots than stripping off and baring all? The social and health benefits of going nude have long been preached by proponents of naturism: uninhibited movement, stress reduction, respect and tolerance for others and increased confidence and self-acceptance. Going barefoot is even considered to reduce the risk of Alzheimer's disease, as the sensation on the sole stimulates the brain into producing more efficient neuron connections!
Brits are known for being uptight, but it might be time to change that. Research shows that naturists are significantly happier than their fully-clothed pals- it might just be the easiest, cheapest, purest form of therapy. So why not give it a go? Whether you're a seasoned nudist or new to naturism, check out the following for some inspiration on the most beautiful spots in Europe to get your kit off.
Germany
Germany has a long history of embracing nudity. The FKK movement ('free body culture') dates back to the start of the 20th century, and was the first worldwide to openly preach a naturistic lifestyle. Today, there are few areas in the country where there are restrictions on nudity, but if you're looking for a good place to start, check out the following beaches:
1. Buhne 16, Sylt
The birthplace of nudism? Buhne 16 is considered the first nudist beach in the country, and retains the chilled-out atmosphere that led people to flock here in the 1920s. Backed by dunes and boasting fine white sand, It is a perfect place to get your kit off and unwind.
2. Ahlbeck Beach, Usedom
Known as 'Sunny Island', Usedom is split between Germany and Poland and is officially the sunniest region of both countries – making it a perfect place to get rid of those unwanted bikini lines. The island came to popularity in Germany's affluent Gründerzeit period, and has the feel of a Victorian seaside town – expect piers, botanical gardens and 19th-century mansions.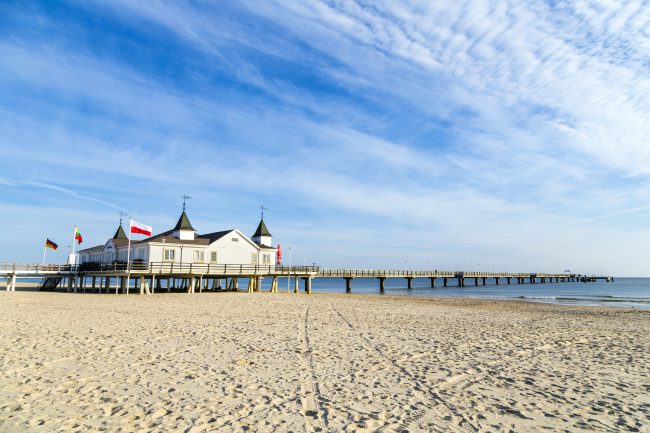 France
3. Cap d'Agde, Agde
Cap d'Agde is more than just a beach – it's a whole town of bronzed beauties in the buff. The self-contained resort, also known as the 'Naked City', boasts shops, restaurants, night clubs, banks, hairdressers and pretty much everything needed for daily life.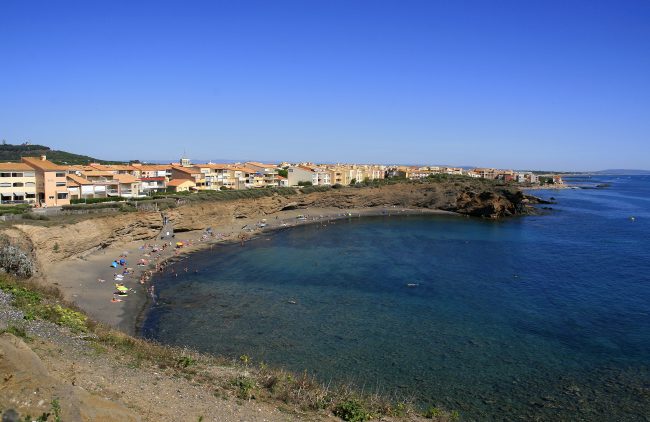 4. Plage Linguizzetta, Corsica
Located on Corsica's east coast, the Linguizzetta region boasts over 7 kilometres of designated nudist beaches, and is a perfect place to head to avoid the crowds.
5. Plage de Tahiti, St. Tropez
Plage de Tahiti is the place to be seen. Lined with glamorous cafes and famous as a celebrity hotspot, it is one of Europe's original nudist beaches and remains a perennial favourite.
Spain
6. Playa de Ses Illetes, Formentera
Ibiza's smaller neighbour, Formentera, is renowned for its crystal-clear waters and achingly beautiful beaches, most of which are nudist. Playa de Ses Illetes is one of the most popular and won't disappoint.
7. Es Trenc, Mallorca
Widely considered to be one of Mallorca's best beaches, Es Trenc is just a 40-minute drive from Palma but offers a slice of paradise where you can leave your troubles – and your swimsuit – behind. With three whole kilometres of soft white sand there's plenty of space for everyone, and the shallow waters are ideal for families.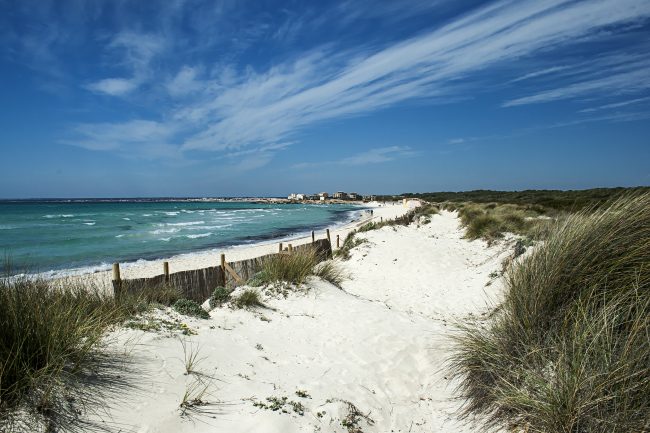 8. Playa El Torn, Tarragona
Located just south of Barcelona, Playa El Torn is a huge beach back by rugged hills and luscious shrubbery, giving it a wild and isolated feel – despite it being a protected beach that is regularly cleaned and patrolled.
9. Playa de los Muertos, Almeria
Literally translated as 'Beach of the Dead', Playa de los Muertos has a gruesome history – sailors and pirates would get washed up here by the currents after drowning at sea. Thankfully, all you'll find there today is a vast expanse isolated beach on the edge of the Cabo de Gata-Níjar Natural Park. The gravel isn't great for building sandcastles, but does result in the most astonishingly crystal-clear water that today is safe for all the family to enjoy.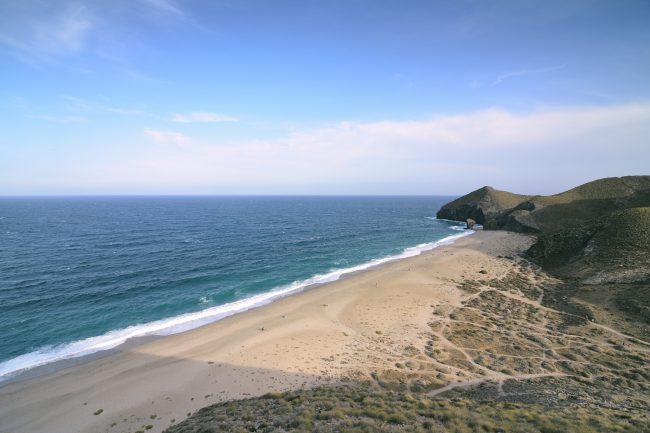 Sweden
10. Agesta Beach, Stockholm
Agesta Beach is Stockholm's only official nudist beach, and a great place to unwind after sightseeing in the city. It is well-serviced and offers food stalls, toilets, picnic benches and playgrounds.
Croatia
11. Valalta, Rovinj
Valalta has something for everyone. As part of the Valalta Naturist Resort, it offers pools, a swim-up bar and even an on-site brewery.
Turkey
12. Patara Beach, Patara
Patara Beach is breathtaking. At 18 kilometres long, it is the largest on the Turkish Riviera. It is also the nesting site of some resident Loggerhead turtles, meaning it is a protected site free from the development that has engulfed beaches in other parts of the country.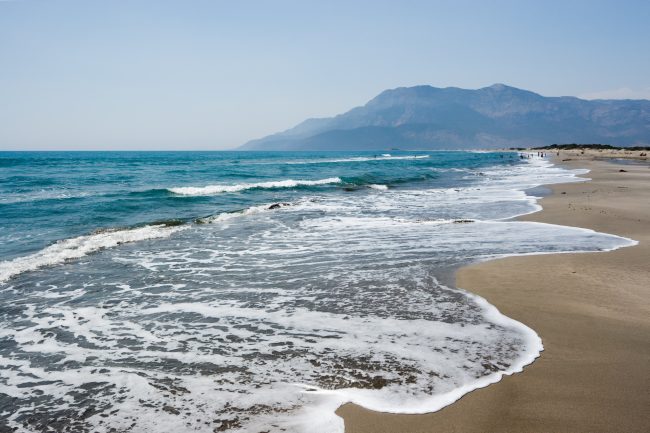 The Netherlands
13. Bloemendaal aan Zee
Just 40 minutes from Amsterdam, Bloemendaal aan Zee is a popular seaside resort next to the beaches of IJmuiden and Zandvoort and the sand dunes of Zuid-Kennemerland National Park.
Greece
14. Filaki Beach, Crete
Crete has a plethora of beautiful beaches, but only a few that are officially designated nudist areas. Filaki, just a short walk from Vritomartis naturist resort, is one of them and a great introduction to the island.
15. Paradise Beach, Mykonos
Paradise Beach was the first designated nudist area on Mykonos and remains one of the island's most popular beaches. With 2 beach bars and parties lasting all night and all day long, it is perfect for party-goers.
16. Red Beach, Crete
It might be small, but Red Beach packs a punch. It's just a 20-minute walk from Matala but boasts the stunning red sandstone cliffs the area is famous for and a gorgeous bluey-green sea.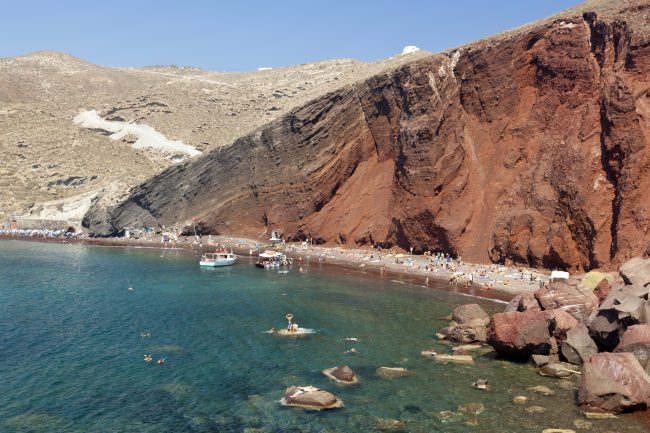 Italy
17. Spiaggia di Guvano, Corniglia
This gem of a beach, situated in the Cinque Terre National Park, is truly off-the-beaten track – to get to it you have to walk through an old abandoned train tunnel. Once there, you'll be rewarded with a peaceful, pretty pebble beach.
Poland
18. Rowy
Less crowded and touristy than some of Poland's other nudist beaches, Rowy Beach is a huge expanse of sand backed by dunes and the Słowiński National Park.
Portugal
19. Ilha Deserta, Olhao
Just a hop on boat from Faro, the gorgeous 'Desert Island' offers a little slice of paradise on the Algarve. Part of the Rio Formosa Nature Reserve, it is a perfect pocket of isolation away from Portugal's more touristy areas.
20. Adegas Beach, Odeceixe
Located in the stunning Southwest Alentejo and Vicentine Coast Natural Park, Adegas Beach is peaceful and one of the few in the area that has a lifeguard, making is ideal for families.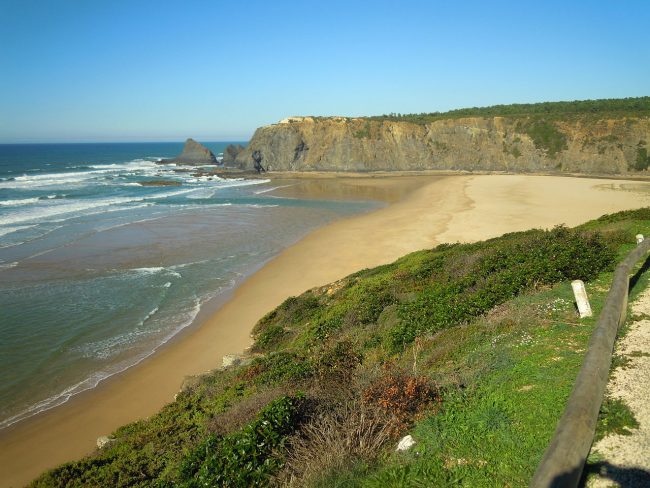 United Kingdom
21. Cleat's Shore, Isle of Arran
Feeling shy? You'll be hard pushed to find a beach more secluded than Clear's Shore, on the south-west coast of the Isle of Arran. Scotland's first official nudist beach, it is the place to go if you're looking for blissful solitude.
22. Morfa Ganol, Wales
Naturists have been flocking to Morfa Cove since the 1930s, though it was only officially declared a nudist beach in 2000. If you can brave the bracing Atlantic Sea, head here unspoilt natural beauty and water so clean it has earned the highest quality rating by European standards.
23. Wild Pear Beach, Devon
It's quite a hike to get to Wild Pear Beach, but once there you can easily spend all day lapping up the peace and quiet of this rocky, secluded little cove.
24. Blackgang Beach, Isle of Wight
Beautifully wild, Blackgang Beach, on the southernmost tip of the Isle of Wight, is perfect for a spot of skinny dipping.