Here at Wimdu we're proud to be part of the "sharing economy". We love being part of an exciting movement full of interesting companies, all looking at different ways of travelling!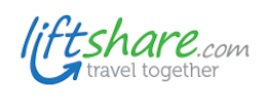 One of our favourite organisations is Liftshare – a car-sharing website with serious ambition. How many times have you been stuck in a traffic jam, in the middle of a line of cars, each with just one or two stressed commuters inside? Liftshare aim to eradicate that situation! They've grown from a tiny but brilliant seed of an idea to the point where one in every hundred cars in the UK is registered on the Liftshare network and 100,000 lifts are shared every weekday!
These shared journeys mean savings of over £38m, not to mention the environmental impact of saving approximately 1.2 million miles every single day, or 284 million miles a year!
"We want people to consider sharing as an option, not a compromise" Ali Clabburn, founder of Liftshare.com
So whether you drive to work and want to minimise your carbon footprint and save some cash, or whether you currently take public transport but would like the ease of getting a lift, log onto Liftshare today and see what's available. You'll save money, do your bit for the environment, and you might even make a new friend or two!