When it comes to booking flights, we all want to get the cheapest deal – but very few truly know how. For years, perhaps even centuries, myths about airline bookings have circulated and influenced our choices with little genuine benefit. Like with the placebo pill, we may think we've snatched the best deal – though often this is not the case. Today I will attempt to debunk some of the fruitless myths that have been lingering around out there like that 10-year-out-of-date pack of rice crackers in your kitchen cupboard. Having travelled extensively across the globe and throughout outer space, I have learned the hard way how to get a truly great deal.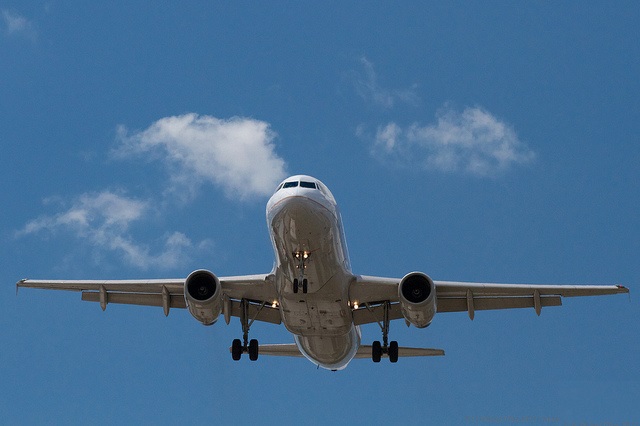 Plane Spotting At ORD via H. Michael Miley
Here is my Top Five list of the most misleading flight myths:
To Book Or Not To Book [Last Minute]
Booking last-minute is one of those often-advocated and rarely successful old-wives-tales about how you can secure a bargain deal. Unless you intend on selecting a last-minute package deal to a minus-four star dilapidated hotel on the grim side of Marmaris, then it always pays to select your flights in advance. Many budget airlines, such as Ryanair and easyjet, have tailored their pricing structure to benefit the forward-thinking traveller. These airlines aim to reach full capacity, and often sell their cheapest tickets around two months in advance of the flight date.
For certain dates, travellers will find tax-free flights to take advantage of – which will significantly reduce the overall cost of the journey in question. Also, by spending a few days looking around and using comparison websites, you will have the time to find an inexpensive deal without having to worry and take the last flight available. By utilising this method I've managed to snatch return flights from Bristol to Rome for as little as £16 – cheaper than if I'd posted myself via FedEx!
A Saturday night stay will reduce the fee you pay [NOT!]
Once upon a time in a faraway land called America, there was a group of greedy airline bosses who saw a niche in the market for price-discrimination against business travellers. Whereas your average holidaymaker might travel for a long weekend, or a full week, business travellers tend to opt for shorter mid-week trips. To make more profit in the early 2000s, many airlines increased their prices for short-stay mid-week flights. Therefore, for a few years at least, it worked out cheaper to book a return flight if you stayed at your destination on a Saturday.
Eventually, many of the low-cost airlines realised the niche that this had created in the market for a thing known as "fair pricing", and began offering better deals that ultimately led to the demise of this type of policy. Therefore, with most airlines it will not necessarily work out cheaper to book a flight plan that covers a Saturday night. Despite this, the myth still lingers.
One-way flights are always an option
While the idea of flying off into the sunset for an indeterminate period of time may be desirable for the airy headed dreamers amongst us, this is not always possible or practical – even if you have a visa. Many countries will not allow visitors entry without proof of a return ticket. This is due to a little known practice referred to as "immigration control". Therefore, it is always better to be safe than sorry. When booking flights to places such as America, Australia and the Philippines it is better to be safe than sorry. If you're going away for several months and you're not exactly sure when you would like to return, then why not get an open-ended return? While this will undoubtedly be more expensive than a standard return, in most cases it may still work out cheaper than having to re-schedule and pay an excess on your return flight.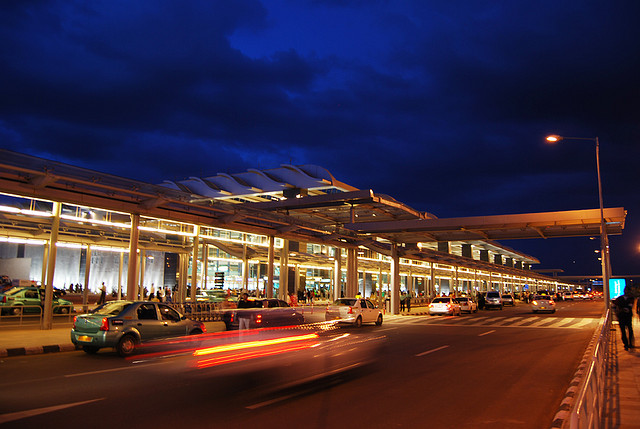 Photo via Samrat Mondal
Recycled air in aeroplanes will give you diseases
It will also make you addicted to heroin, and make you pregnant. While it seems logical that the recirculated air will increase the risk of spreading germs within the cabin, this is in fact a myth. The air is circulated through the cabin until it is drawn towards the lower fuselage where half of it is sucked off. The remaining air is then filtered with "hospital quality" filtration units that capture between 94 and 99.9% of the germs. The filtered air is combined with a fresh supply, and the total change-over of air within the cabin occurs every 2-3 minutes. By comparison, this is far more often than in buildings, trains and buses. The risk of catching a cold from the recycled air in planes is slim to none, and is certainly no greater than the risk of catching a cold from going to a shopping mall, the office or a restaurant.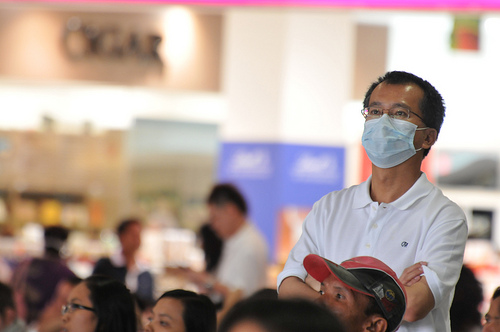 Photo via trendscout
Don't the best holiday deals come from package providers?
Dream on, sleepy Gonzalez! Package providers sometimes provide deals with cheap flights and budget hotels, but more often than not the hotel star rating advertised by these providers cannot be trusted. The cheapest way to get a great deal on overseas travel is to make sure you do sufficient research to get a good price on flights and then find affordable private accommodation. While hotel accommodation may seem more convenient, it will often come with many additional hidden costs. All-inclusive hotel packages will always seem to be a good option – but it is important to take into account that while on holiday you will be visiting the beach, historical sites and undoubtedly going to restaurants. Further to this, most hotels do not offer self catering facilities, and only offer the all-inclusive drinks and food at set times of the day – which will always bump up costs. Wimdu offers a great range of private accommodation, with everything from affordable apartments and private rooms to comfortable bed and breakfasts – all for 50% cheaper than a hotel. When staying within a city, the best way to get a feel for the culture and have the optimum home comfort is to book an apartment in the centre – and for this, Wimdu is the best place to find the cheapest deal.
So what do you think, dear reader? Have we successfully debunked some myths for you? Want to read more? Check out our guide to the best travel blogs on the web here. See you next week for more travel advice and tips!