Fáilte roimh Dublin! Welcome to Dublin! Tourism is very actively promoted on the Emerald Isle – can you believe that Ireland received over 10 million visitors in 2016, 55% of which visited Dublin!? Where do these people stay, whether they be holidaymakers or people on a business trip? Luckily, Dublin offers a wide range of accommodation for all tastes and budgets. Just pick the area where you wish to stay and find a Wimdu apartment to match! Not sure which area to pick? Let our guide break down the city for you so all you need to worry about is having some craic in Dublin! (Craic is Irish for "fun", by the way).
The Southside
The iconic Temple Bar district
For those who like to be within walking distance of the major sights, the area around St. Patrick's Cathedral, St. Stephen's Green and Trinity College, south of the River Liffey, should be the first choice. Iconic Temple Bar is an interesting area as it is a mixture of old, narrow cobblestone streets and modern buildings. There are some cultural activities related to the Irish Film Institute. However, note that Temple Bar is also a popular spot for nightlife with a great number of restaurants, pubs and bars.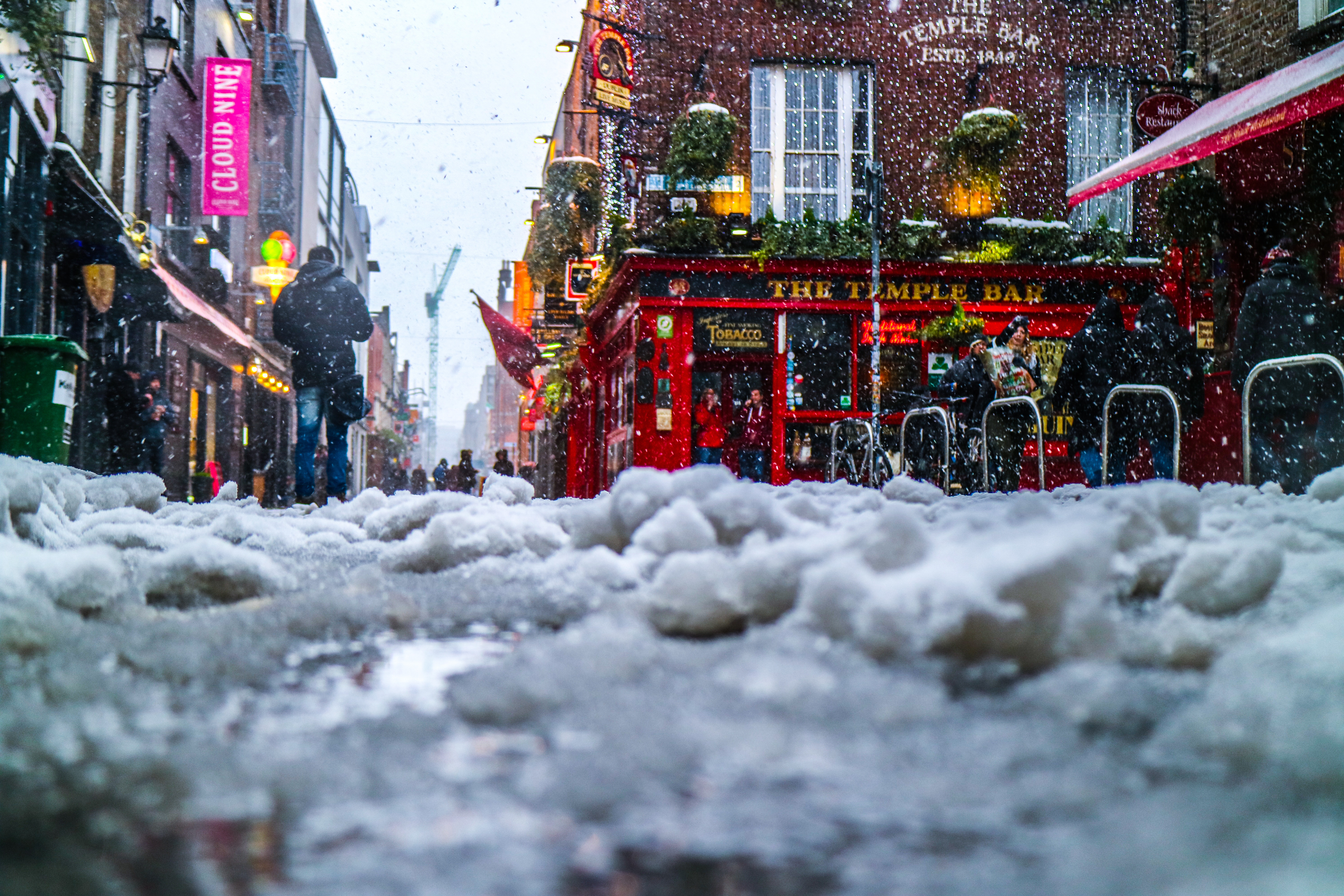 Grafton Street
This famous pedestrian street starts at St. Stephen's Green and winds its way to Trinity College, a must-see for every visitor. Grafton Street is much more than Dublin's shopping area: it is where Dubliners gather to meet and enjoy life. It can become quite crowded, especially at the weekends, but try to seek out the beautiful Victorian houses. The red brick makes the area warm and cosy and while some may consider it spoilt by international chain stores, some authentic and local shops can still be found there. Many food and drink outlets are also here.
Camden Street and Ranelagh
Close to Grafton Street is another famous street, Camden Street. Why is it famous? For its many lively pubs! Ten minutes away is the Guinness Storehouse, an iconic institution.
Further south in Dublin 6 is Ranelagh, which was once a former village. It has everything: bars and pubs, of course, but also fancy restaurants, urban art and a park where you will see locals walking their dogs. It is very easy to get around Dublin from here thanks to the Luas tramline.
The Northside
Twenty-three bridges cross the River Liffey from the southside to the northside of Dublin. One of the oldest is the charming pedestrianised Ha'penny Bridge. It got its name because you had to pay half a penny to use it in the past. Then there is the Millenium Bridge that links Temple Bar in the south to the Italian quarter in the north, where you will find some good restaurants. This is the Dublin 1 area, home to a mixture of old red-brick Georgian buildings around Henrietta Street and green areas like Parnell Square and the Mountjoy Square. The James Joyce Centre might be an interesting visit. The north side of Dublin is also home to Phoenix Park and Dublin Zoo.

If you are going to Dublin with the intention of watching one of Ireland's national sports (Gaelic football and hurling), then it is worth staying in the Drumcondra neighbourhood. Drumcondra is home to one of Dublin's main sights, Croke Park. It is one of the largest stadiums in Europe thanks to its 82,000 person capacity. Several concerts are also held at Croke Park during the year.
Fun fact: several stories from James Joyce's Dubliners reflect upon his childhood in Drumcondra and Fairview.
Surrounding Areas
Northern counties
If you are on a budget trip, there are some nice districts in the north of Dublin like Glasnevin, home to Dublin City University, or Malahide, where there is a castle, marina, golf course, and a beach in Portmarnock. These towns are around 35 minutes by bus from the city centre. If you acquire a Leap Visitor card, it will be cheaper to go back and forth. The proximity to the airport, which is located in the north, is about 20 minutes away by bus from both these areas.
Southern counties
Dundrum and Sandyford are two neighbouring towns in the south that are pleasant areas to stay. Both are well served by the Luas, which will allow you to get to the city centre in 25 minutes. If a modern and comfortable apartment at a reasonable price is what you are looking for, this is the right place.
If you want to stay near the cost, head to Dún Laoghaire, where you can walk along the pier and lively harbour and eat fresh fish and chips. Sandycove, with the James Joyce Tower and Museum and the 40-foot promontory off which you can dive, is also a good option.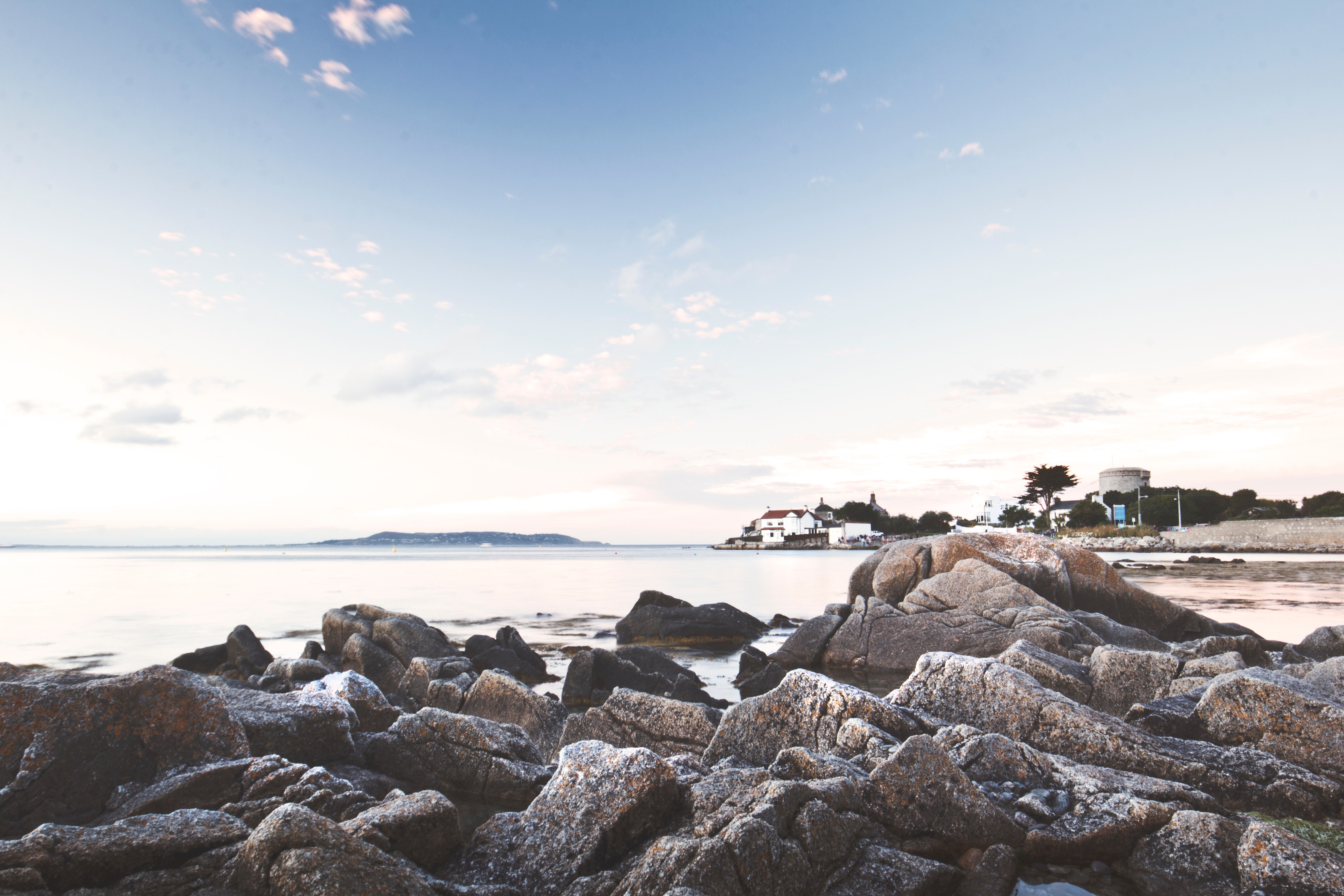 There is a wide variety of wonderful neighbourhoods in Dublin, meaning it is not easy to decide where to stay. Our recommendation: fall in love with an apartment and book it! No matter where it is located, it is so easy, quick and cheap to get around Dublin that you won't regret your impulsiveness. Follow your heart and find your shamrock!