Istanbul has a unique feature: it lays between two continents and cultures – Europe and Asia. It is also one of the biggest European capitals, with more than 15 million inhabitants. In addition, Istanbul is divided into 39 districts. This is rather extraordinary and it can be a challenge to find out the best accommodation when visiting the city. Take a look at our guide to the best districts in the city to help you decide, then check out our available properties online.
Sultanahmet – the Heart of the Old City
Sultanahmet is part of the Fatih municipality (Byzance before the Romans conquest). This is a great area if you want to be in walking distance of the Sultan Ahmed Mosque, Hagia Sophia, Topkapı Palace, Basilica Cistern, the Grand Bazaar and the Spice Bazaar. However, in this particular part of the city, you will likely be harassed as a tourist. Almost everywhere in this neighbourhood, someone will approach you and try to sell something, especially if you have a map in your hand or a dazed expression. It is best to avoid eye contact with these people or reply to their polite 'hello' in a language that they might not speak. Nevertheless, there are many policemen on the beat in this area and it is very quiet at night.
Galata – a Buzzing, Artistic District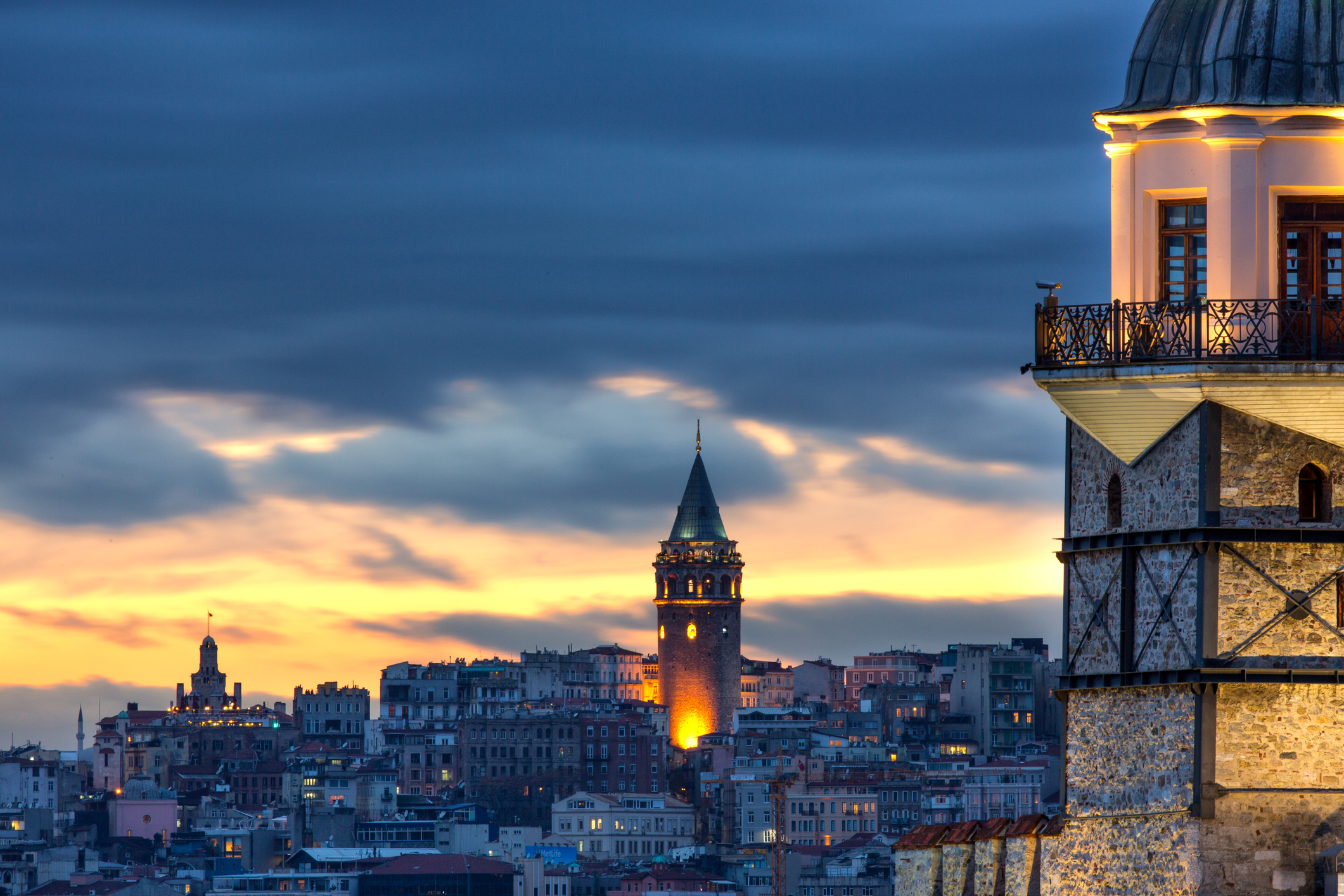 Galata, named after its famous tower, is part of Beyoğlu district and is Istanbul at its busiest. The area is home to Taksim Square, which can be reached by walking along famous İstiklal Avenue. The avenue is a little less than a mile long and around 3 million people visit here on weekends!
It is the best area for nightlife and eating out. There are hundreds of Turkish restaurants and nice back streets with cafés and terraces that offer a very attractive happy hour. There are also opportunities for historical sightseeing linked to Istanbul's past relationship with Venice. Galata is very close to Sultanahmet. To get there, you just need to cross Galata bridge and climb up the winding streets to the Galata Tower. You can also take the tram. Take the tram from 'Karaköy İstasyonu' to explore the 'Karaköy' neighbourhood. It stands at the edge of the Bosphorus strait and used to be a port in the Byzantine times. Nowadays, it is an area selling all sorts of good. However, at night in some downtown area near the bridge, the streets are rather deserted.
Besiktas, Kağıthane, Şişli and Sarıyer – Modern Istanbul
You will find Besiktas, Kağıthane, Şişli and Sarıyer located north of Istanbul on the European bank. They reach from the Golden Horn to the east part, which is bordered by the Bosphorus strait facing the Asian shore.
Besiktas is famous for its internationally renowned football team. Once a village surrounded by forest, it is nowadays an upper-middle-class district with some historical attractions, including the Dolmabahçe Palace.
Kağıthane is another interesting district, once known as 'Sadabad'. It used to be a large wooded area where the Sultan and his court would enjoy picnics, parties and weddings in the open air. In the 20s it was turned to a factory district because of its strategic location near the Golden Horn. It is currently being renovated.
Şişli was once good agriculture and hunting land but, in the beginning of last century, the French began to have a visible influence and different cultures started to live together. Large buildings and long avenues make this district a modern one, although you can find residential areas there also.
Finally is Sarıyer, the last and northernmost district of Istanbul, situated along the Bosphorus, not far from the Black Sea. It is composed of several former fishing villages that now form a wealthy area home to several embassies and summer villas. The area is still a weekend destination for Istanbul's inhabitants but sadly experiences heavy road traffic, though a convenient ferry service is available.
Istanbul on the Asian Continent
Over on the Asian continent, also called the 'Anatolian' side of the city, there are basically two districts where you can stay: Üsküdar and Kadıköy. It has the advantage of being less expensive than the European side and provides a more authentic Turkish experience. However, will need to cross the Bosphorus to visit all the city's historical sites. Nevertheless, you will find that crossing the Bosphorus by boat is a wonderful experience. Also, if you like football, the Fenerbahçe stadium and sports club are located in this part of the city.
Want to learn more about Istanbul? Check out the 7 best attractions the city has to offer.