Thought for Food – Galway
Following on from last weeks Dutch fast food post, we're now going to have a look at the best places to eat in Galway, Ireland…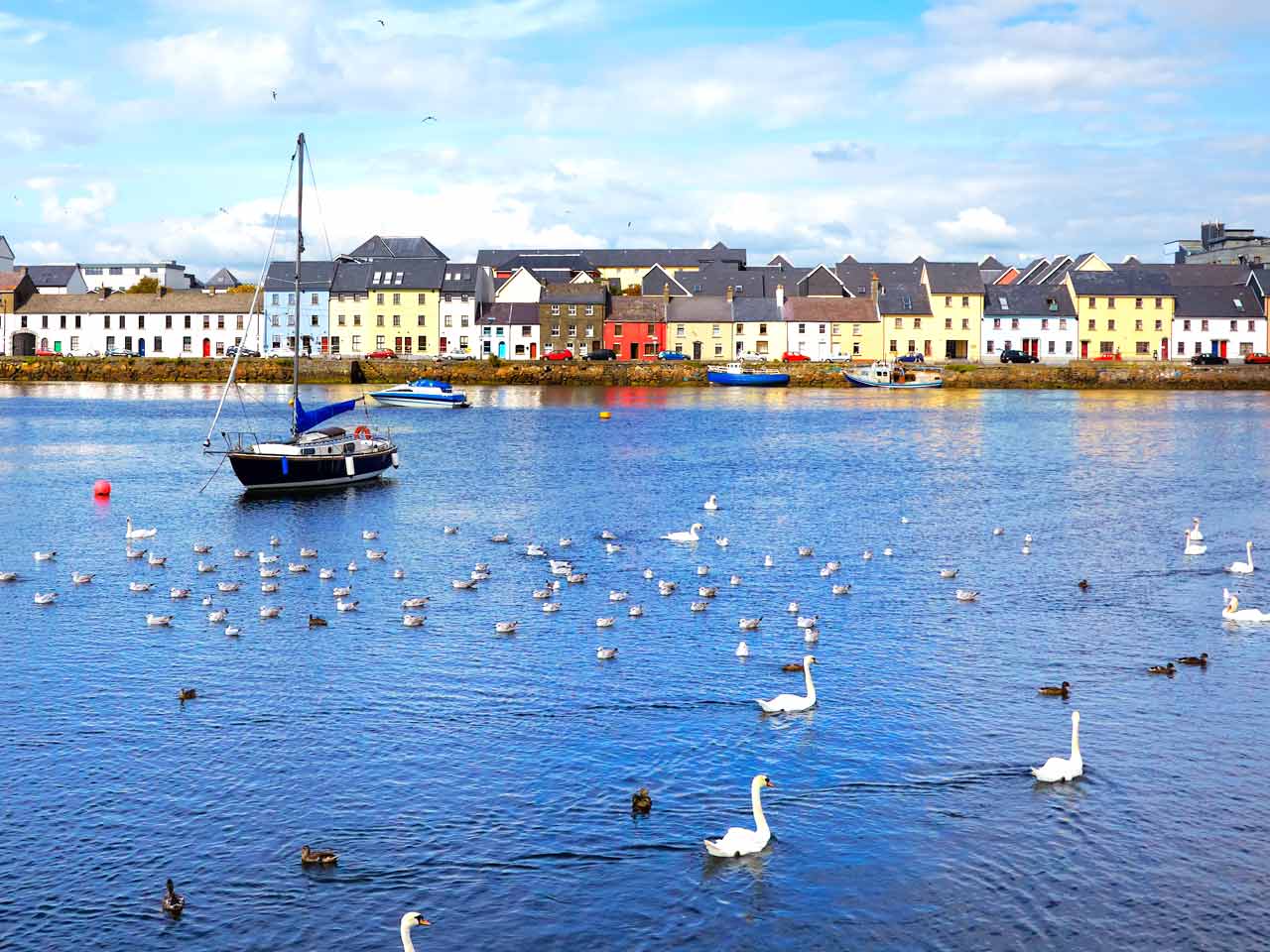 Galway Bay. Picture via Clayton Hotel Galway.
Galway is without a doubt one of Ireland's best and most lively cities. Perched on the western edge of the country, Galway epitomises easy, laid back Ireland and the city is famous for its good times. Galway holds several world famous events each year including the Galway Arts Festival and in recent years the Volvo Ocean Race.
This weekend over 250,000 people will descend on the city for the annual Galway Races. The city and people are well prepared for the inevitable chaotic crowds and everybody in attendance is assured a good time. Galway has a well established food tradition and Race Week is the perfect time for the city to showcase the excellent local cuisine. The town has an almost overwhelming number of superb restaurants, cafes, pubs and fast food diners serving delicious food. It was hard to single out our favourite places to eat but after much deliberation we've managed to narrow it down to four! If you're visiting Galway then be sure to give these places a visit!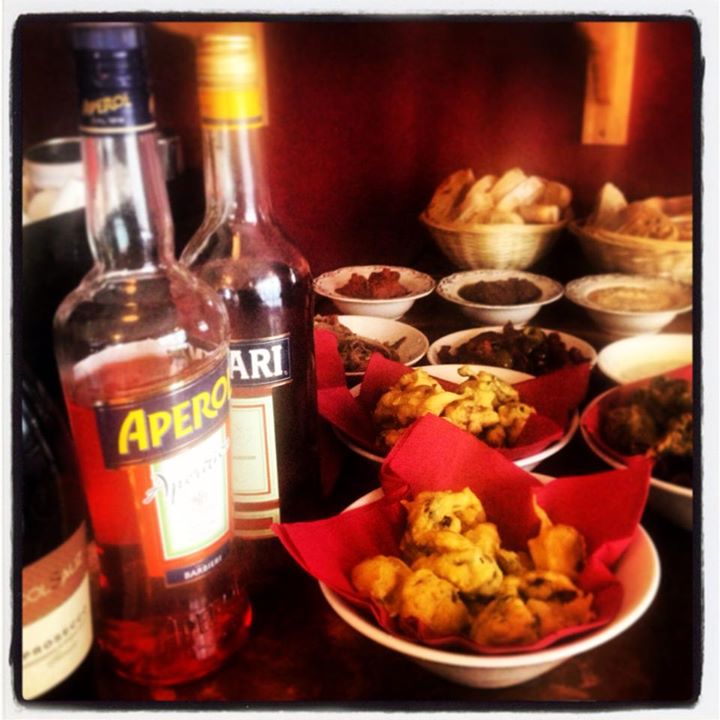 Proseco, Campari, Aperol and finger food at Il Vicolo. Photo via Facebook.
Il Vicolo serves without a doubt the best coffee. Many places claim to, but Il Vicolo pips the competition with its steaming espressos, tasty mochas and frothy cappuccinos. Il Vicolo is tucked away on Buttermilk Walk, a few side streets off Galway's main pedestrianised Shop Street and is Galway's finest (and smallest) Italian restaurant.
Il Vicolo like to do things in style and this attitude stretches not just to their superior wine selection and simple yet authentic dishes but also to their friendly attitude and well designed interior. Il Vicolo has picked up quite a following amongst Galway's foodie crowd who come back time and time again to sample the ever changing menu. Check it out!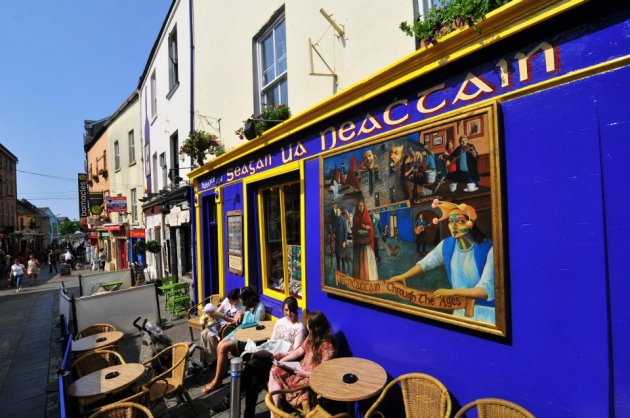 Neachtain's Bar, where you can sit and eat pizza from Pizza Napoli. Photo via The Daily Edge.

Anyone who knows the city will tell you that it is home to Ireland's best nightlife. There is an amazing amount of pubs and bars in city and the streets are buzzing during the simmer. There are many fast food options for the hungry drinkers but possibly the best place is Pizza Napoli.

They sell their pizza by the slice and Neachtain's kindly allow you to eat whilst you sup a pint of Guinness!

This small pizzeriea is located on Cross Street by Neachtain's Bar serves possibly the best pizza in town. They sell their pizza by the slice and Neachtain's kindly allow you to eat whilst you sup a pint of Guinness! Perhaps the icing on the cake (or should we say cheese on the pizza?) are the pots of garlic, chili and jalapeno oil on the tables of Pizza Napoli – a yummy extra for your pizza!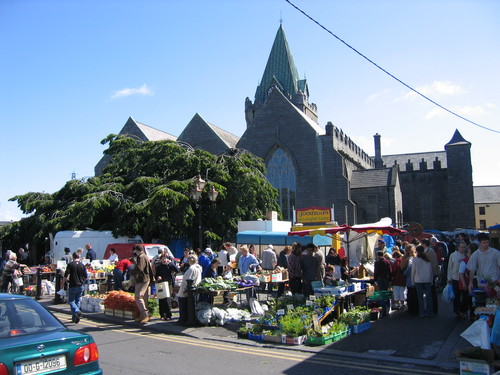 Galway Market. Photo via Flickr.
Head to Galway's buzzing Saturday market by St Nicholas Church and keep your eyes open for the falafel stand! These guys know how to rustle up a mean falafel sandwich and they've built a steady reputation amongst locals craving something healthy after a heavy Friday night on the town! Their small mobile stall is crammed with fresh vegetables, huge buckets of hummus and delicious falafel – head on down there!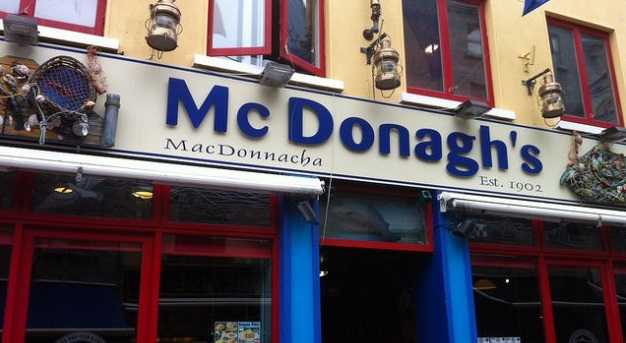 Mc Donagh's, Quay Street. Photo via The Daily Edge.
We would be missing a trick if we didn't mention the seafood! Mc Donagh's is known around town as the best place to eat fish in the city! Their restaurant serves a wide range of seafood including oysters, mussels, salmon, crab, hake and much more! Alongside the restaurant is a fish and chips bar serving a plethora of tasty fried snacks. A beige buffet if you will! You can eat your purchases at Mc Donagh's or you can do what we like to do and head to the nearby Spanish Arch where there's a beautiful view over the water towards the Claddagh, Galway's old fishing village.
We've picked our personal favourite places to eat but there's much more! We'd be here all day if we tried to cover every great place to eat in Galway! However, we can't resist to tell you a few more…
McCambridge's, Shop Street – Located on Galway's main shopping street, this place serve tasty freshly made sandwiches and has a great deli counter!
Dail Bar, Middle Street – traditional pub serving amazing Irish food – check out the seafood chowder made with locally caught fish!
Cava, Lower Dominick Street – after more than a year since it closed due to a rent dispute, Galway's best tapas restaurant is reopening soon! This place is seriously good and is hugely popular with locals. Look out for it! Patatas bravas have never tasted so good!
We hoped we've made you hungry! Let us know of your favourite places to eat in Galway in the comments section below! If you've liked this blog you might like our 'Best Kept Secrets' blog series which can be viewed here.