Discover Berlin's Best Kept Secrets with Wimdu!
We continue our 'Best Kept Secrets' blog series where we discuss our favourite hidden secrets of some of Europe's top cities. Last week we ran through what we like doing in Athens, this week we're covering the city where the Wimdu Office is based…Berlin.


Molecule Man on the River Spree, the Brandenburg Gate and a view of Oberbaumbrücke.
It's fair to say that everyone at Wimdu loves living in Berlin and we all have our favourite spots of the city where we feel most at home. It's a fantastic place to live and work, especially in the summer when the city undergoes something of a transformation. There's many exciting sides and corners to this city where we all enjoy taking our friends and family to when they come to visit. Here is a selection of our favourite things to see and do in Berlin: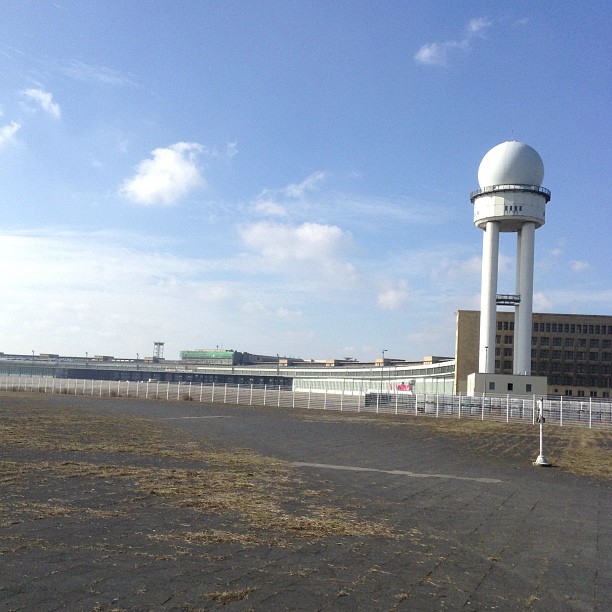 Tempelhofer Feld
Tempelhofer Feld is Berlin's largest public park and one of the most unique public spaces in all of Europe. Why is it unique? Well, prior to being a park this large open space used to be an airport! Closed in 2008, Tempelhof Airport was one of Berlin's major airports and it was the setting for the Berlin Airlift in 1948 when the allies attempted to keep what would soon become West Berlin fed and watered. The airport building (incidentally, the largest building in Europe) is a fascinating example of Nazi architect Albert Speer's work but was deemed too expensive to warrant modernisation and a decision was made to close the airport. Today, the airport is hugely popular with outdoor sports enthusiasts and families having picnics.
Located south of Berlin's centre, the park is often overlooked by tourists but is well worth making the trip to. Take the underground U7 metro line down to Platz der Luftbrucke if you'd like to approach the park via the enormous main building or Tempelhof if you'd like to go straight to the park.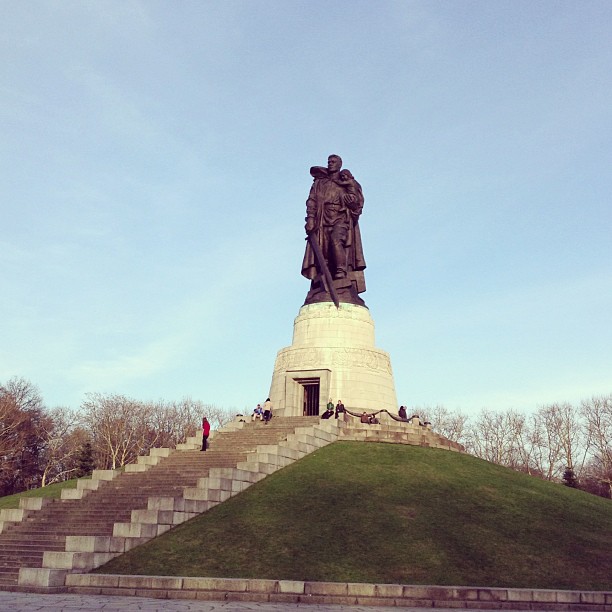 Soviet War Memorial, Treptower Park
We recommend you visit the vast Soviet War Memorial to the 80,000 Russian soldiers who fell during the Battle of Berlin in April 1945. It is spectacular in size – typical of Russian memorials throughout Eastern Europe. You'll find it set inside woodland in Treptower Park, a wonderful and sprawling park to the east of Berlin along the River Spree. The memorial is also a cemetery to some 5,000 soldiers lost in the war – you'll grasp the magnificent scale of the memorial as you walk between the two giant red granite flags that mark the entrance to the site. At the end of the memorial is a huge 12m black granite statue of a soldier cradling a small girl – a tribute to a Russian general who saved the life of a German child.
You'll find our favourite place for the occasional after work drink –
Insel der Jugend
.
It's worth locating this memorial and Treptower Park is a great place to explore in general – head through the park along the water eastward and you'll find our favourite place for the occasional after work drink – Insel der Jugend. It's a secluded island and is connected with the main park by a grand wooden bridge and there are splendid views along the river.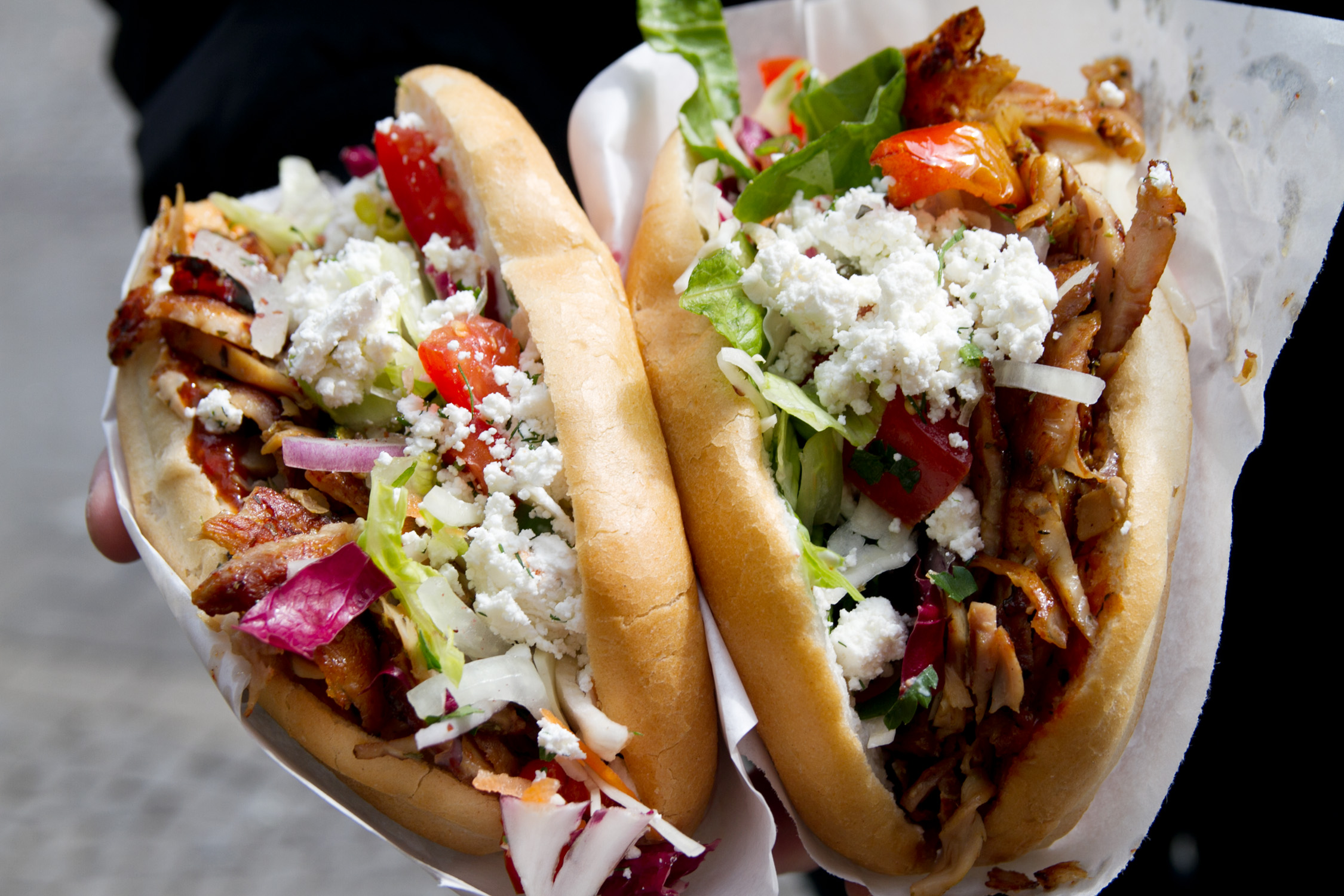 Mustafas Gemuse Kebab. Photo via Avant Hard.
To say Berlin is full of 'döner' kebab shops is a huge understatement. There is an extraordinary selection throughout the city, ranging from upmarket sit-down establishments serving döner on a plate to backstreet takeaways which are more likely frequented by the local Turkish community – a sure sign of a traditional kebab! One thing's for sure – you can always be sure that the salad served with these kebabs is super-fresh and it's easy to convince yourself that what you are eating is somewhat good for you!
Mustafa's Gemüse Kebab, located by Mehringdamm U-Bahn metro station is a favourite amongst those of us that live in West Kreuzberg. Located in a small shack just outside the U-Bahn station, Mustafa and his team serve up what arguably is the best kebab in Berlin. It might be the fact that they deep fry their vegetables twice before serving, or that the finishing touch to each kebab is a squeeze of lemon and sprinkling of white cheese but this place serves up a mean döner. A word of warning – Mustafa's is almost as famous for its queue as it is for its döner. This should in no way put you off however – bring some friends, buy a beer from the 'späti' (off license) next door and do some people watching!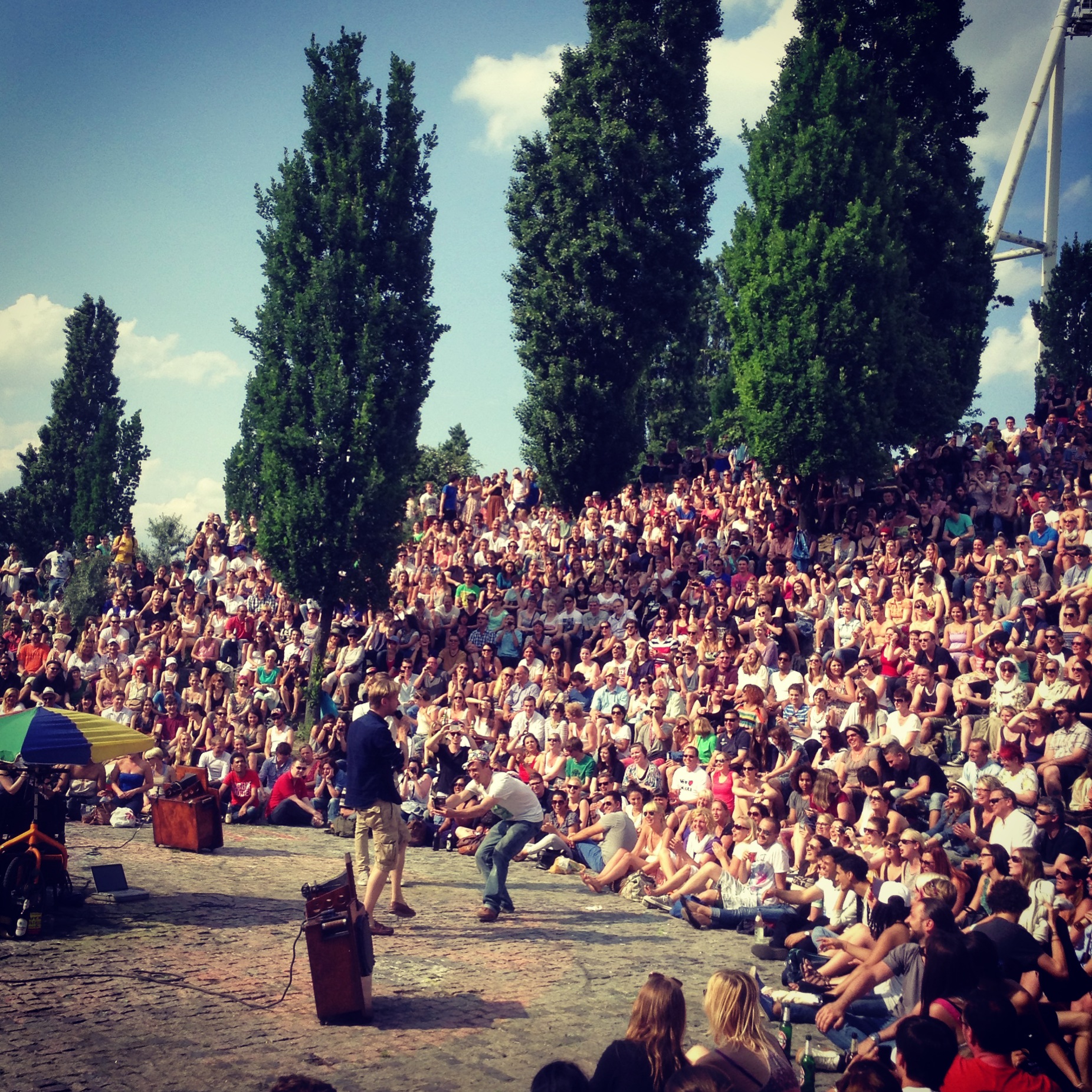 Mauerpark Flea Market
Although not exactly unknown to tourists, the flea market that occurs every Sunday in the Prenzlauer Berg district north of Berlin's centre is a great to place to spend a lazy afternoon. At the market you'll find old Berliners selling junk, young students raising money for beer by flogging old clothes, entrepreneurs offering goods such as leather wax and portable mixing desks and elderly Turkish ladies selling delicious baked produce. Next to the flea market is a park, popular with young Berliners who enjoy drinking beer and watching the legendary karaoke performances that happen in the makeshift amphitheater area of the park. The spirit of Berlin is alive and well in the park you'll find performing musicians, free thinking artists and wise old Berliners. Bring some beer, a guitar and see your Sunday out in style!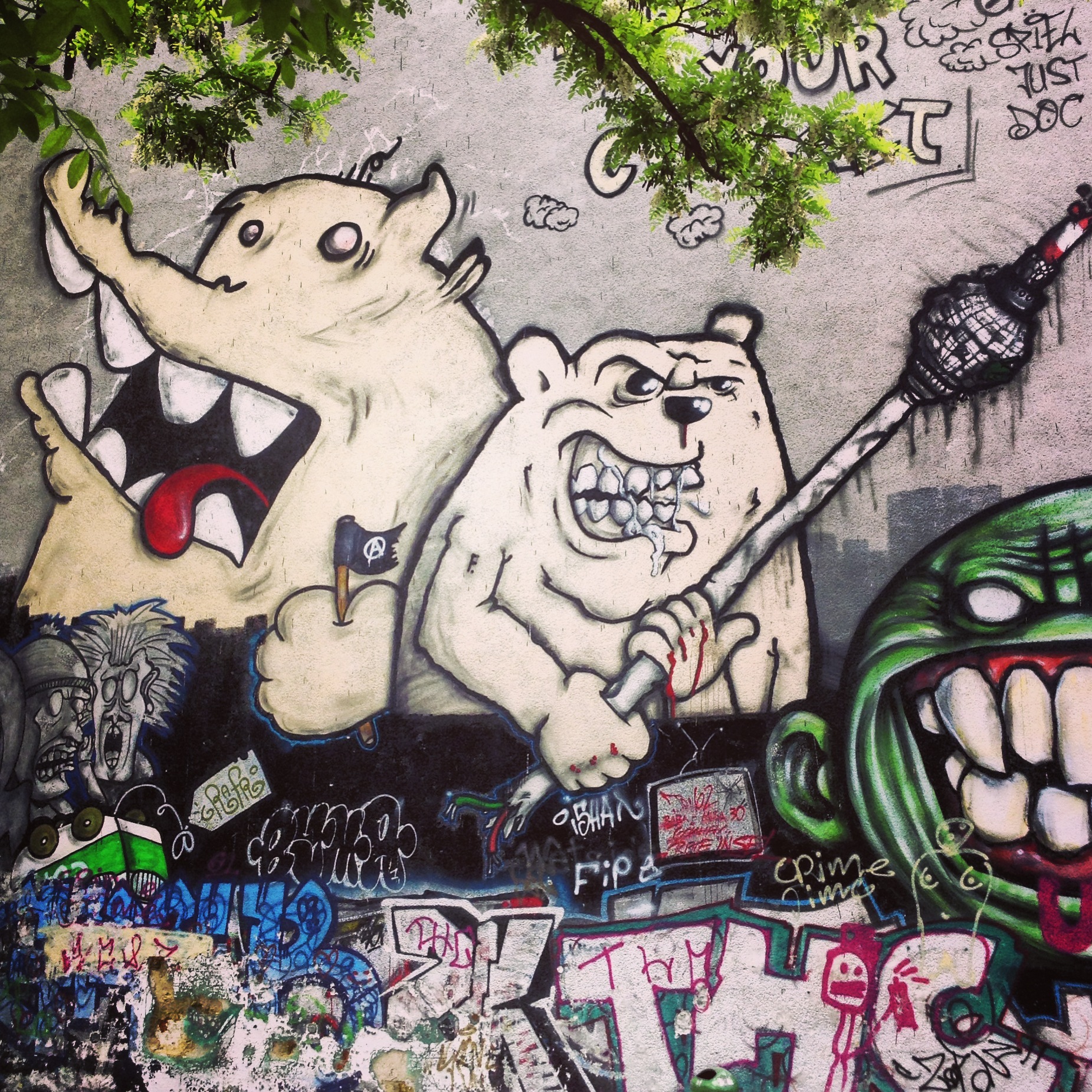 We hope you've got a taste for the fun things you're able to see and do off the beaten track in Berlin! Check back next week for another edition of 'Best Kept Secrets'!
By Tom Taylor
If you enjoyed this blog, check out our 'Back for a Day' blog series where a Wimdu employee takes you through their ideal day back in their home town or city!