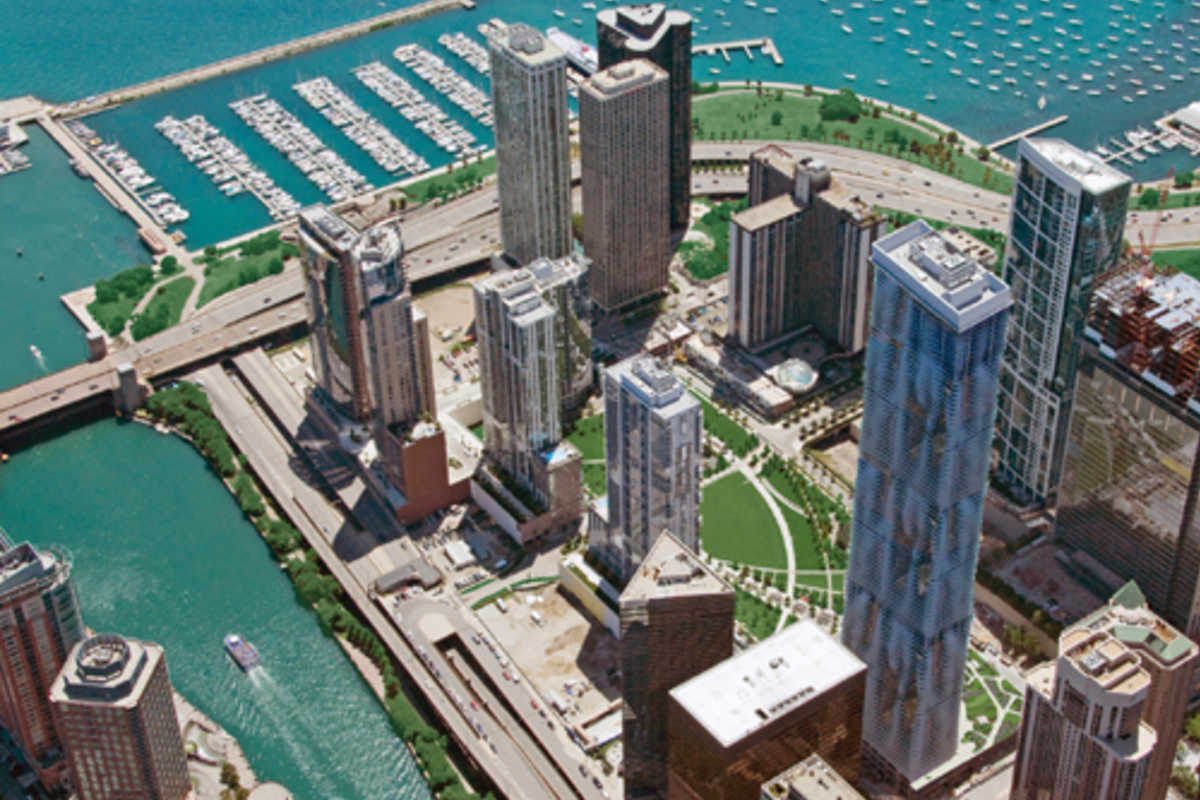 Chicago is the third largest city in the United States and has been nicknamed the "Windy City". With a population of over three million people Chicago has a lot to offer all types of visitors and tourists, and has plenty of accommodation to suit every budget. The city is well-known for its fabulous architecture, including skyscrapers and brick bungalows that influenced other buildings throughout the country. Walking architecture tours are available to make visitors aware of the works of intriguing architects such as Frank Lloyd Wright, Daniel Burnham, and Mies van der Rohe. Teeming with activity, the Art Institute, the Museum of Science and Industry and the Natural History Museum each provide beautiful experiences that can't be forgotten. In Downtown Chicago lies the great Millennium Park featuring a band shell and the famous oval Cloud Gate Sculpture where you can see your reflection as you stand close to it. Restaurants are large and plentiful in Hyde Park and Lincoln Park. Chicago is a city of jazz and blues and hosts impressive theaters. It's a city known for people working, building and enjoying life.
Apartments & Bed and Breakfasts in Chicago
Although Chicago is host to many forms of accommodation, there are many parts of the city that are strictly residential, where you won't find any hotels. But don't worry, Wimdu has you covered no matter where you would like to rest your hat. We offer holiday apartments, private apartments and bed and breakfasts all over the city in both Downtown Chicago and the residential areas. Downtown Chicago is relatively big area that encompasses more than one neighbourhood. These neighbourhoods include; River North, Streetville, Loop, South Loop and West Loop. These areas are central but you will still need to make travel arrangements to make your way around the city. Here you can find a range of accommodation from high rise apartments, infamous bungalow apartments and plenty of bed and breakfasts. Apartments in these areas are all the heart of the city with each area encompassing their very own unique character, be sure to do some research into what area would suit you the most. If you would prefer to stay a little out of the city and in a more quiet residential area, then we also offer a great range of accommodation in the surrounding neighbourhood's. Renting an apartment here will give you a real insight into how the people of Chicago live day to day, it can also be an excellent way to discover the city as a local would. Likewise we offer bed and breakfast rentals around these areas.
Fun Facts!
Chicago is home to more than 200 theaters
There are 15 miles of bathing beach's, 26 miles of lakefront and 552 parks in Chicago
An average of 35 million people visit the city of Chicago each year!
Chicago is where U.S President Barak Obama's home is located.
Chicago hosts more than 36 annual parades.
There are more than 7'300 restaurants, and 200 art galleries in Chicago.
What to Do and See
Chicago is a bustling city with plenty of things to do and see, because the city is so big it is hard to know where to begin. We suggest starting off by visiting "360Chicago" observation deck. 360Chicago soars more than 1000 feet about lake Michigan where you can view the city's majestic skyline, it offers visitor's the most breathtaking views of downtown Chicago, the lakefront and four neighboring states. You might even spot you apartment if you're lucky! If it is the kids you want to entertain then why not take a trip to Shedd Aquarium, with more than two million visitors per year it is an attraction not to be missed. Here you will have a chance to see beluga whales, Pacific white-sided dolphins, Alaska sea otters and California sea lions up close. Shedd Aquarium is enjoyed by both young and old alike. If history is more your thing, then visit The Field Museum, this is your passport to travel back 4.5 billion years ago under one roof. You can journey through 4 billion years of life on earth in the Evolving Planet exhibit and marvel over precious stones from their rough beginnings to sparkling jewelry. You can also see the most complete and best-preserved Tyrannosaurus-Rex fossil known to man. Nay Pier is Chicago's number one attraction, encompassing more than 50 acres of prime Chicago lakefront territory, Navy Pier is a city with in a city. Here you can find restaurants, parks, museums, gardens and shopping centre's. Fireworks light up the Chicago Skyline twice a week during the summer months.
Getting Around
As big as the city of Chicago is, it is not too difficult to make your way around the city. Chicago has one of the world's simplest street patterns and numbering systems. One way to get around the city is to have a local show you around and the City of Chicago Department of Cultural Affairs has a service that does that for free. Chicago buses run over 100 routes that lace the city; buses stop every few blocks and several lines operate 24 hours a day. Be aware that exact change is needed for the fare. "L" trains connect the city via above-ground, street-level and subway trains and serve 144 rail stations all over town, making the "L" one og the most efficient and affordable methods of transportation available. Two lines operate 24 hours a day. Taxis are plentiful and easy to hail down, they offer a convenient way of getting around the city. Credit cards are accepted in all cabs and it is standard to tip the driver 15-20% of the fare. If you would like a more alternative way to make your way around the city then why not try one of Chicago's water taxis, they are the perfect combination of sightseeing and convenient transportation. The taxis service most popular tourist destinations such as Chinatown, Museum Campus, Michigan Avenue and Union Station. A single ride can cost you from $3-$8 and a day pass can cost from $11-$29. If you would prefer to rent a car, there is an interactive parking map of downtown Chicago to search for public and multistoried parking by address and point of interest. We suggest that it is always a good idea to find your accommodation whether it be an apartment or bed and breakfast close to what you would most like to see and do. Make sure you check out our map to see what area would best suit you.