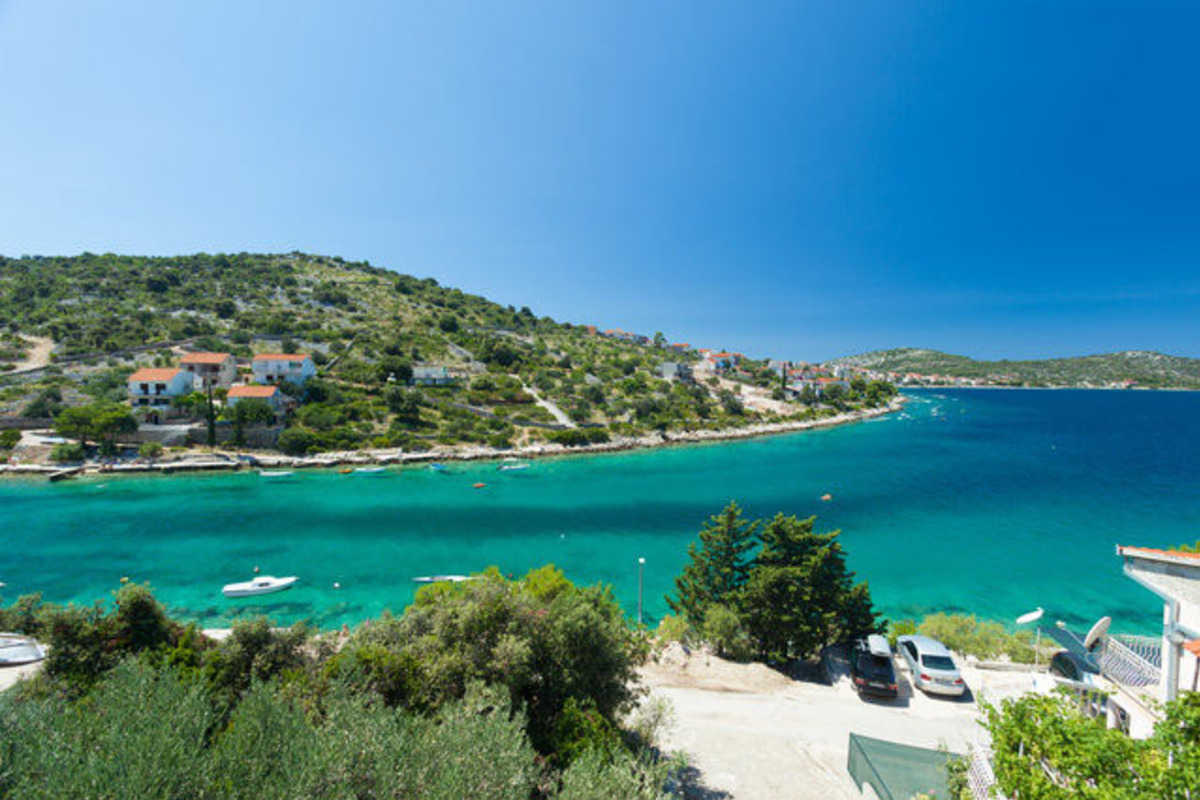 Located in east of the Adriatic Sea in the southeast of Europe sits Croatia, one of the continent's most beautiful, tranquil and intriguing countries. It is known for having some of the most beautiful beaches in Europe as well as some pretty towns and stunning scenery. Croatia is somewhat curiously shaped – the country consists of one long slither of land along the coast of the Adriatic and a larger and wider chunk of land to the north. Croatia's capital is Zagreb which is situated in the northern part of the country. Also in the north are the cities of Pula and Varazdin. Along the coast are the famous cities of Split, Zadar and Dubrovnik. Croatia has been a popular tourist destination for many decades and attracts people from all over Europe – most notably from Germany and Italy. Croatia's currency is the 'kuna'.
Where to Stay
Croatia has a well-developed tourism infrastructure, apartments and accommodation in the country are generally of a high standard, especially in the big cities such as Zagreb and Dubrovnik. If you'd like to stay in more authentic accommodation in Croatia, why not try a Wimdu apartment or villa? We have over a 1000 properties such as holiday villas, apartments and beachfront accommodation throughout Croatia. Deciding on what area to stay in while visiting Croatia can a bit of a dilemma as there is so many great locations to choose from. Dubrovnik is one of Croatia's star attractions, its town centre is vibrant and exciting with many great restaurants and bars, you can walk along the piers and view magnificent yachts docking and leaving. There is a great selection of accommodation here from luxury villas and spacious apartments, check out the Wimdu map for all of our accommodation around this area. If you would prefer to stay in one of Croatia's smaller neighboring towns and discover how the Croatians live then search for accommodation in Dalmatia or Istria. Although these areas are also very popular with tourists they have kept their old charm and local spirit. You will find lovely holiday villas and self-catering apartments here with great views of the Croatian coast line.
Fun Facts
The world's largest truffle was found in Croatia in 1999 - 19.5cm and 13.5cm wide!
Croatia is the only country in the world where you can see the sun rise in the Pacific and set in the Atlantic!
Where are the stones that make up the White House from? The Croatian island of Brac!
In Croatia you'll find olive trees that can live for up to 2000 years!
What you will Love about Croatia
Those that visit Croatia always return with stories of stunning scenery, unspoilt nature and vast and varied landscape – and it's all true! Croatia is one of Europe's most prettiest countries – the coastline is to die for! Croatia is also relatively affordable and you'll find things such as accommodation and food very affordable. Speaking of food – Croatian food is excellent and the abundance of coastline means there's plenty of fish dishes to enjoy! Some of the islands surrounding Croatia's coast are peaceful escapes from the modern world that are dotted with olive groves, forests and plenty of beautiful villas and holiday apartments.
Where to go in Croatia
Zagreb
Croatia's capital is an intriguing mixture old charm and modern cosmopolitan European. Reminiscent of Budapest and Prague, Zagreb is fast becoming a leading Eastern European destination to rival that of Krakow and Berlin. What is there to see and do? Check out the Zagreb Eye Vidikovac for amazing panoramic views over the city, the Croatian Museum of Naive Art, the Mirogoj Cemetary and the Cathedral of the Assumption are all worth visiting. Tkalciceva is a great street lined with nice bars and cafes. It's a good place to experience Zagreb coffee culture! Zagreb has over 80 museums – it's packed with culture!
Split
Split is one of Croatia's biggest cities and lies in the south of the country on the coast. Split enjoys a good climate receiving 2,800 hours of sunlight each year. The city is very beautiful and contains many Roman ruins. Diocletian's Palace is an old Roman palace and is a UNESCO World Heritage Site. St Duje's Cathedral is also worth admiring, as is Jupiter's Temple. There's plenty to do in Split, but if you'd just like to relax then you should head for the beautiful beaches. The best one close to the centre is called Bacvice. Snorkeling and diving is popular and you can find boats that will take you out at Split Harbour. The Pazar Green Market is a great place to find interesting trinkets, souvenirs and cheap local produce. Bike tours are a fun way to see the city.
Dubrovnik
Also located on the Adriatic Sea is the southern Croatian city of Dubrovnik and is one of the Mediterranean's most popular destinations. Like other Croatian cities Dubrovnik is steeped in history and is full of beautiful architecture, intriguing museums, decadent palaces and large monasteries. The best way to get a feel for the city's impressive history is to walk along the city's former fortifications. This vast wall will get you up to date on the history of the city and also provide respite from the touristy centre! Dubrovnik's old town is a maze of little streets which are thoroughly enjoyable to get lost in. Dubrovnik is a popular stop for cruise ships and is a major ferry port. Like Split there are plenty of nice beaches to relax on – we recommend you take it easy with a glass of locally made Croatian wine – it's getting increasingly popular!
Getting Around
Getting to Croatia from Europe is straight forward and there are many direct flights from major European capitals such as Amsterdam, London and Berlin. Zagreb, Zadar, Split and Dubrovnik all have major airports so you'll have a choice where to fly to. Apart from Quatar and Tel Aviv, there are currently no flights available connecting Croatia with the outside of Europe. You'll find flights to Croatia are less frequent outside the two main tourism months of July and August. Taking a ferry is a popular way to get to Croatia and there are frequent services between Croatia and Italy. You'll also find the ferry routes become sparser outside of the summer months. Once you're in the country, you'll find getting anywhere on public transport is likely to take quite a long time. The bus service however is cheap and reliable. Due to Croatia's geography public transport is slow, especially when travelling along its long, thin coastline so make sure you choose your apartment or villa close to where you want to spend most your time otherwise Wimdu recommends you hire a car – it's the best way to get around and also a great opportunity to admire the beautiful landscape and scenery.