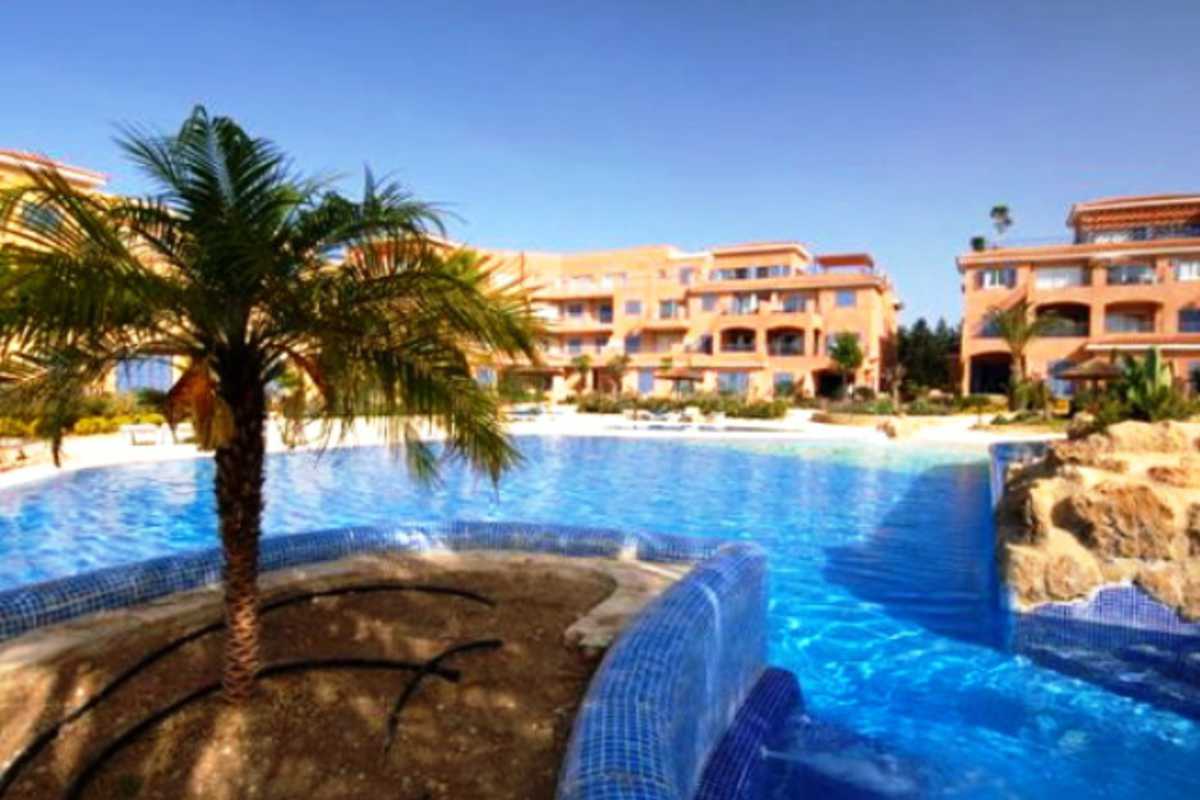 The island of Cyprus lies in the Mediterranean Sea, south of Turkey and is the Mediterranean's third largest island after Sicily and Sardinia. The island gained its independence from Britain in 1960, granting power-sharing to the Greek Cypriot majority and the Turkish Cypriot minority. Despite this, clashes between the two groups resulted in an occupation of 40% of the northern and eastern part of the island by Turkey. Most of the tourist spots are located on the South and Greek part of the island, especially on the coast. The capital city, Nicosia is divided by a green line from the Turkish and Greek sides, the city has some great bars and restaurants as well as a wealth of history to keep any visitor happy. However most tourists come to Cyprus to spend time on the gorgeous coastline, which is largely un-spoilt. The climate is truly Mediterranean, with hot and humid summers and cool and wet winters. Late Spring and early Autumn are a great time to visit if you want to avoid the intense heat of summer.
Where to Stay
The island of Cyprus attracts many tourists and visitors to different parts of the island, before you go to Cyprus you should have a clear idea of where you would like to find accommodation. Wimdu offers a great selection of rentals from holiday villas to self-catering apartments all over the island so you will be spoiled for choice. The Larnaca is located on the east coast of the island, here you will find a diverse range of tourists from families, to couples and large groups as the region offers a lot to many. The region has golden beaches and clear waters and excellent family entertainment across the many bars and restaurants. Wimdu offers great family orientated self-catering apartments across this region so make sure to check them out. South of this region is Ayia Napa, this area is best known for its nightlife and clubbing mecca, here you will find young tourists and visitors taking full advantage of its busting night life. Wimdu offers central holiday villas to suit all sizes and to suit everyone's budget. You will also find some pretty, quite old towns here, where many locals live, if you would prefer to experience this side of Cyprus and see how the locals live then check out our selection of villas and apartments in these areas. Larnaca has a lot to offer everyone from beautiful beaches, excellent nightlife and great apartments for groups, couples and families as well as holiday villas with pools and scenic views of ocean.Paphos is the other region on the island of Cyprus's west coast, it runs from Polis to the city of Limassol in the south. Most tourists come here for beaches, you will understand why when you see them. Paphos is known as a harbour town and is host to many quiet sea-side villages. The region has many interesting historical sites including the Tombs of the Kings. Visitors come to Paphos for a more relaxed vacation where they can soak up some Mediterranean sun and enjoy some fine and local dining. There is plenty of accommodation in this region from quiet holiday villas to apartments suitable for the entire family.
Fun Facts
The Greek goddess of love, Aphrodite, is said to have risen out of the water near Paphos on the southwest of the island.
In 45 AD Cyprus became a province of the Roman Empire and was the first country to be ruled by a Christian.

Cyprus has 3 UNESCO World Heritage Sites - Paphos, Choirokoitia and the Painted Churches in Troodos.
Choirokoitia is one of the most important Neolithic settlement sites in Europe.
The Cyprus Mufflon is an indigenous sheep found only in the Troodos and Paphos Mountains.
Things to Do and See
For such a small island there is a lot to do and see while visiting. If it is the kids that need some entertainment check out Sayious Adventure Park and choose from a large array of activities on offer such as segways tours, country ride's with buggies, go kart racing, archery and much more. The park is located in the Limassol district. For the adults why not take a thirty minute tour of the modern brewery and winery in the region of Limossol. Here you can learn all about the islands favourite larger as well as Cypriot wines, the tour ends with a tasting - a great way to discover the taste of the local wines and beers. If you want to take a break from partying in Ayia Napa, then head along to the monastery, which is teeming with history and has many nooks and crannies to explore. Unexpectedly it is located on the square in the town centre, where all the clubs are. For all you romantics, go for a twilight horse-ride into the mountains with an experienced guide. There are a number of companies offering 2 hour rides into the sunset or even an overnight stay in a luxurious camp. The horse-rides are located in the Paphos region and come highly recommended.
Cyprus´s Food Delights
Meze are the Cypriot form of Spanish tapas and are taken very seriously here, with some restaurants exclusively serving a variety of meat and fish varieties. Halloumi is a uniquely Cypriot cheese made of cow´s and sheep´s milk that is often served grilled. Taramosalata is a creamy pink mix of salted cod or carp roe, potatoes or breadcrumbs, onion, parsley, olive oil, vinegar and lemon juice. The local wine is known as Commandaria and is b, sweet and similar to Porto wine. Zivania is a local b spirit-based drink which also makes a great gift to take home.
Getting Around
The main airport in Cyprus is Larnaca International Airport just outside Larnaca. If you want to travel into Larnaca cheaply, then look for the frequent bus service that leaves from the departure level upstairs. There is also a direct bus to Nicosia from the airport that costs €8 one way. Once in Cyprus, there are a number of bus services that will take you around the country. Larnaca has now own bus station, rather buses stop at the nearby beach of Finikoudes. You can also get around by shared taxi, or else hire a car. This is the most convenient means of transport, but also the most expensive. Driving is on the left, and driving standards are poor in general.