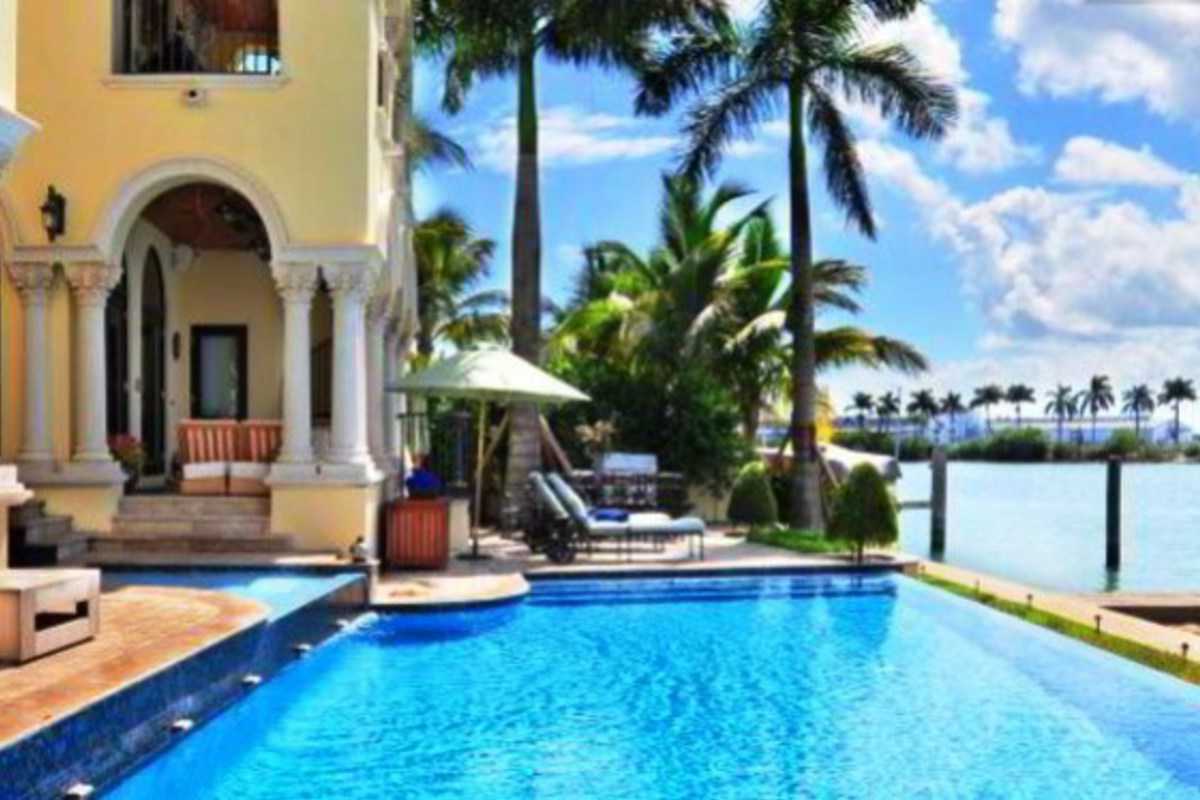 Florida is a state in the United States of America and is the most southern of the 50 states that make up the USA. It's a state that offers its visitors a unique mixture of cultures, beautiful landscapes and numerous impressive attractions. Florida is known for its stunning coastline that features beaches, bays, estuaries and also its weather, food and theme parks – in particular Disneyland! Much of Florida's countryside is flat and there a lots of lakes and wetlands spread over the 4 regions that make up Florida – North, Central, South Florida and Florida Panhandle. Tourism is very popular in Florida, which means there is a great range of accommodation options available. Cities in Florida are often large and stretch for miles and rural areas in Florida tend to be used for crops like sugar cane and citrus. There are several subtropical islands that lie in the Gulf of Mexico that a part of Florida called the Florida Keys . The climate in Florida is balmy with humid sub-tropical areas in the north and semi-tropical temperatures further south. Breezes on the coast offer relief from the heat, and in the winter months inland areas are cooler.
Where to Stay
There are plenty of accommodation options in the major cities such as Miami, Fort Lauderdale, Tampa, and Orlando and elsewhere throughout the country. You'll find hotels and hostels in all major cities, but they can often become overcrowded and overpriced during peak seasons. Wimdu offers a wide range of holiday villas and inner-city apartment rentals all over Florida to suit all types of visitors and budgets. Whether you're travelling with a group, that someone special or a family getaway, Wimdu has you covered. If you plan to stay on the coast of Florida, you have the option of renting a beautiful seafront villa with stunning coastal views, some even with private pools! If your more of a city type of person then check out the range of rentals on offer, we have spacious holiday apartments located in all the best spots around major cities in Florida. With over 500+ apartments and villas listed you will be spoilt for choice.
Fun Facts!
Sun lotion was first used in Florida – perhaps because of the abundance of glorious sunshine!
Florida has more than 30,000 lakes and 1,000 golf courses.
Florida means 'feast of flowers' in Spanish!
Crocodiles and aligators coexist in The Everglades region of Florida – the only region in the world!
Clearwater is the city with the highest number of lightning strikes per capita in the world – watch out!
Things to do and see
Florida's great climate makes it a great place for outdoor activities such as boating but sometimes you also escape the head and spend some time indoors. There's are fun opportunities to do both indoor and outdoor activities. Keep reading to find out more!
1) The Kennedy Space Center Visitor's Complex is where manned missions to the moon launch from. The space sport is great place for anyone with an interest in space exploration to visit. If you'd like to go one step closer then go to the Space Shuttle Launch - it's the only place in the world where you can watch a space launch!
2) Check out the Salvador Dali Museum which houses the artist's largest collection of work outside of Europe – find it in St Petersburg!
3) Everglades Park is a great place to visit by car and it's located along the US41. It's a very large park! Riding throw the swamps on an airboat is a particularly exciting experience!
4) Fishing fans will love Florida for its fishing locations with large species of fish such as Largemouth Bass, Tarpon and Sailfish to be found.
5) Life's a beach! Soak up the sun at Daytona Beach, Panama City Beach, and West Palm Beach – they're some of the best in the state!
6) Visit one of the many water and theme parks around the county – Disneyland is the biggest and most famous of course! However there is also Sea World, Wet and Wild, Universal Studios and the Discovery Cove.
Florida's Food Delights
Florida exports a lot of citrus fruit which grow well in the tropical climate. Strawberries, grapefruit, mangoes an avocaodes also grow well. Alligator is a local speciality, as is key lime pie made from local limes. Southern food are available in North and Central Florida, and barbecue shacks are popular throughout the state. Try some roadside boiled peanuts and strawberries are also a treat not to be missed.
Seafood features largely in the seaside areas - grouper fish are caught plentifully in Florida, with most restaurants buying the fish straight from the fishermen. You can also find Cuban food in Florida. It's more widespread in the Miami and Tampa area, with common dishes like black beans and rice, and sandwiches and desserts. If you decide to take a self-catering apartment or villa you always have the option of cooking yourself with Florida's fresh produce.
Getting Around
There are four main airports in Florida; Orlando International Airport, Miami International Airport, Tampa International Airport and Fort Lauderdale-Hollywood International Airport. There are a number of other smaller airports spread around the state which may be closer to your ultimate destination, so do watch out for these when planning your trip. Check out our map to find the closest airport to your accommodation. For getting around in Florida, you can either take the Greyhound or RedCoach buses that link all the major cities, the relatively expensive train service or else get a car rental and discover Florida along the highways and interstates.