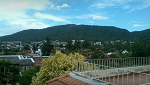 Fuengirola is a Spanish resort on the Costa del Sol. This large Andalucian town has fantastic beaches and excellent weather, and holidaymakers flock from across Europe to soak up the sun during the summer. However, don't miss out on events during the rest of the year - in October the town has its annual fiesta, so rent an apartment for a week of cultural events and partying! Fuengirola is only 25 km from Malaga so is very well connected and developed, but it has also managed to retain a special Spanish charm. Enjoy your holiday!
Fun Facts about Fuengirola
Fuengirola has 8km of beaches!
Fuengirola has been occupied by many different civilisations including the Phoenicians, Carthaginians, Romans and Moors
The main industry in Fuengirola is tourism
Where to Stay
Fuengirola is really popular for group holidays, and there are plenty of apartments and villas to cater for a group. With Wimdu you can search for exactly what you need, from en-suite bathrooms to swimming pools, so your holiday accommodation will be exactly what you want! When you stay at any Wimdu property you can expect a warm welcome from your host, who will be on hand to point you in the direction of some hidden gems that most tourists never discover. If you want a really laid back time, why not look into bed and breakfast accommodation? There are plenty of cosy pensions that offer this in the area.
Things to See and Do in Fuengirola
Due to the Costa del Sol's popularity it is often hard to differentiate between the many resorts, and choose the one that is perfect for your needs. Fuengirola has many distinguishing attractions and characteristics. Although blessed with 8 km of beautiful beaches, it is the inland attractions that separate Fuengirola from its neighbours. The Moorish castle, known locally as Castillo Sohail, is a popular attraction for visitors and also plays host to many concerts during the summer. The city's port and marina are also well worth a visit. Renting an apartment in Fuengirola means that you will be in close proximity to all the local attractions and events - you'll really be able to "live like a local"!
What else is there to do? Check out the Mijas Aquapark, a nice 5 minute stroll from the centre and guaranteed hours of entertainment for all the family – perfect if you're travelling with children! You can enjoy various water sports activities on Fuengirola beachfront including jet skiing, pedal boating and parascending. There are plenty of places to hire equipment, or look to rent accommodation where the host has left equipment for visitors to use! Enjoying a leisurely pleasure boat ride across the bay is highly recommended! The Costa Del Sol is famous for its excellent golfing opportunities and there are many golf courses catering for all abilities. For history buffs the Roman ruins at Torreblanca are well worth exploring for a glimpse into Fuengirola past.
Anyone visiting Fuengirola should sample some of the local cuisine and there are lots of tasty restaurants serving up delicious local specialties. Fuengirola's most popular restaurant is El Rio, a steak house and tapas bar. Booking during the summer season is advised. The best dish to go for is 'steak on the stone' – it's very tasty! There are daily markets in Fuengirola where you can pick up locally made bread, fresh fruit and locally caught fish – great if you have rented a self-catering villa with a kitchen, or a barbecue!
Getting Around
Malaga International Airport
is the main airport in the region and is located just 25 km from Fuengirola. Nearly all major airlines operating in Europe offer flights to Malaga from all over the continent including London, Amsterdam, Berlin and Rome. Getting to the airport into Fuengirola is straightforward – you can either take a train which takes 35 minutes or a taxi which takes 20 minutes. Fuengirola is quite large but you'll find most sights of interest are located along the beachfront and city centre. Getting around can be done mostly on foot and you'll find you won't have to walk far between places of interest, so make sure you are staying in accommodation somewhere in this area.

There is a suburban train, which is great for travelling up the coast, and a bus service too. Both bus and train stations are located close to the city centre and just five minutes' walk from the marina. If you want to use Fuengirola as a base for exploring the wider area, it might be a good idea to hire a car. You'll have more independence and freedom to decide exactly where to go. Malaga and Marbella are located either side of Fuengirola along the coast and are easy reachable by motorway. This also means that you can stay in a villa a little outside the town for a really chilled out getaway.