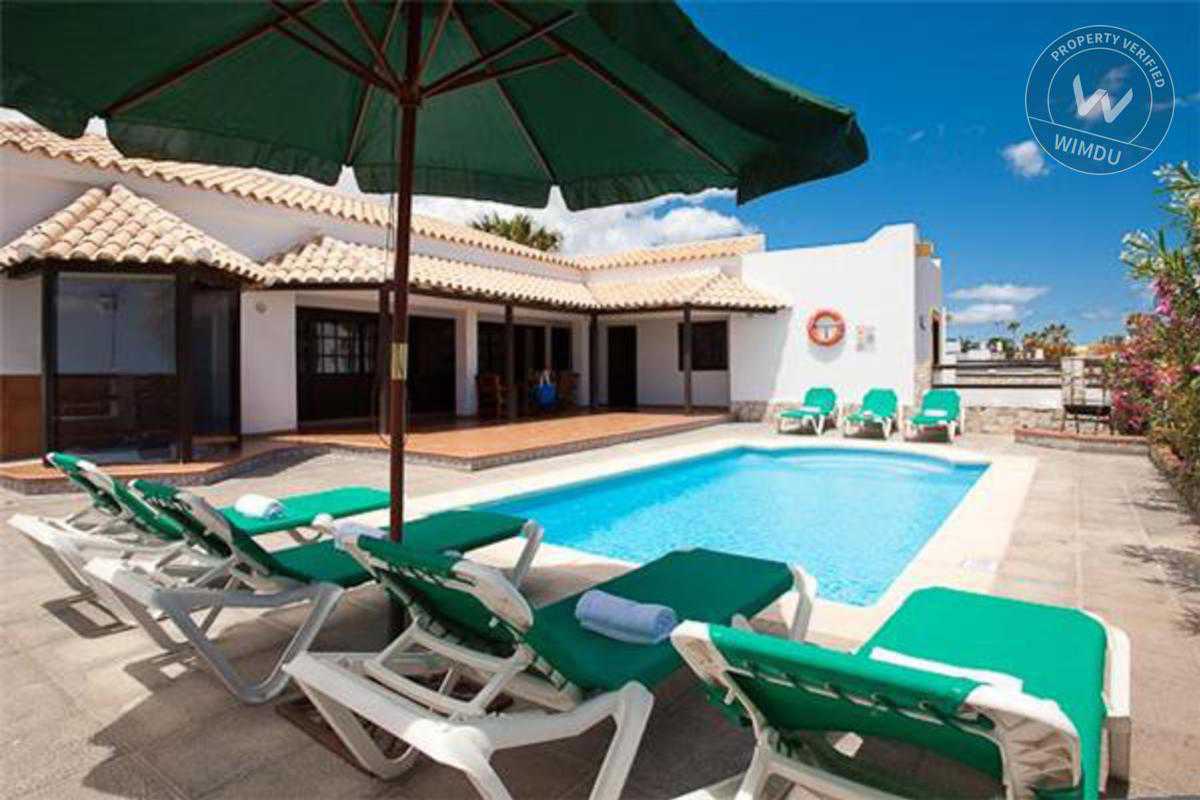 When we think about long beautiful untouched beaches filled with white sand along a calm transparent ocean, we think of Fuerteventura. There is no better place to glide out on a surf board or windsurf across a turquoise sea and take advantage of the amazing surroundings. With incredible weather almost all year round as well as many activities such as swimming, surfing, golf, wind surfing and mountain climbing, Fuerteventura has something everyone will love. Through the years, Fuerteventura continues to attract a lot of tourists and visitors, particularly those coming from Europe because of the relaxing and picturesque environment. This has led to a great selection of accommodation on offer such as hotels, hostels, villas and apartments. If you desire to spend your holidays away from the hustle and bustle of city life, then Fuerteventura is definitely a great place to go. Sound interesting? Wimdu has a range of accommodations available in Fuerteventura.
Fun Facts!
Fuerteventura is the oldest of all the Canary Islands and its history dates back to its earliest volcanic eruption which was about 20 million years ago.
The original settlers on Fuerteventura were the Maho who arrived from Morocco.
Tourists first started arriving to the island in the 1960s with the very first island built in 1965, with the Airport built not long after that in El Mattoral.
Fuerteventura is famed for windsurfing and the PWA world windsurfing speed and slalom event draws spectators from around the world to Sotavento every summer.
Fuerteventura is closer to the equator than mainland Europe.
Finding the right Accommodation
Wimdu offers a great range of accommodation in Fuerteventura to suit all types of travellers and budgets. Whether you're travelling with a group, that someone special or a family getaway – Wimdu has you covered. Choose from seafront villas with panoramic coastal views, the perfect way to soak up that sun, some of our villas even come with private pools! Wimdu travellers may also want to check out villas in Malaga and Benidorm.If you would prefer to stay more inland, then check out our range of holiday apartments. An apartment is considered to be the choice for those who desire a home-like environment whilst on holiday. Apartments also provide the space, freedom and versatility which many other accommodations cannot provide. If you want to book an apartment in Fuerteventura, book now with Wimdu!
Things to see and do in Fuerteventura
There is so much to see and do on this magical island, with endless possibilities. We highly recommend taking some time to plan your trip wisely and try and incorporate some of the following activities into your itinerary. If you like walking, You'll love walking on the sand dunes at Corralejo where the sand runs through your toes as you dance along the magic dunes of Fuerteventura. Viewpoint Las Peñitas is one of the most scenic viewpoints on the entire island. Visitors can climb high on the oldest mountains in the archipelago to enjoy panoramic views of the entire island. Make sure not to miss the release of the sea turtles in Cofete Beach several times a year during summer months. Bathe on the magical beaches of Isla de los Lobos where your soul will be purified by the breath-taking turquoise waters. Go and check out the Magic Mountain of Tindaya, where the old settlers believed in the magical properties of the mountains. It's a truly inspiring experience. If you are interested in Fresh majorero fish in an authentic environment, look no further than Gran Tarajal. A great place to enjoy the most traditional seafood cuisine.
Once you are here you will be able to sample the wonderful, authentic restaurants and get your way around with the convenient public transport system. But don't worry about your accommodation because Wimdu can take care of it! If you search online you can find a range of accommodations in hotels and hostels however Wimdu offers you accommodation with locals, which means all your questions about the area can be answered by an expert! When you book through Wimdu you can be assured that you will be staying in high quality apartments and villas. We offer a wide range of accommodation solutions around the world.
Eat and Drink!
Fuerteventura has great dining options, because of the amount of tourists that visit you will find may restaurants serving international cuisines. There are plenty of fast-food options available also. If you don't feel like eating out, you can always cook yourself in your self-catering apartment or villa. We recommend trying some local dishes while visiting Fuerteventura, there are many available and taste delicious! Our favourites are; Pejines - tiny fish dried in the sun then baked, grilled or cooked in alcohol. These are generally served as a tapas snack in typical Canarian bars to pick at while drinking a beer. Papas arrugadas - small unpeeled potatoes steamed with lots of salt until the skin becomes wrinkled and served with a hot 'mojo' sauce, make sure you have a cool drink at hand when eating these, the sauce is quite fiery! Cheese - Last but not least, is 'queso majorero' a local goats milk cheese that comes in many different flavours and textures and is quite simply delicious.
Getting Around
Several ferries connect Fuerteventura with nearby Tenerife, Grand Canaria, Puerto del Rosario and Lanzarote. The two major ferry companies are Fred Olsen and Navier Armas. There is a small airport on the island and during the summer the airport receives flights daily from Spain, Europe and further afield. Fuerteventura Airport is located close to Puerto del Rosario and despite being relatively small handles 5 million tourists each year. The island is relatively small so your apartment or villa will always be in reach although, the best way to get around Fuerteventura is to get a hire car. The entire island opens up to you and you can explore to your heart's content. There are various bus routes that run over the island and are cheap and reliable. You'll find that most places of interest are served by at least one bus service. What are you waiting for? Book your flights and accommodation today!