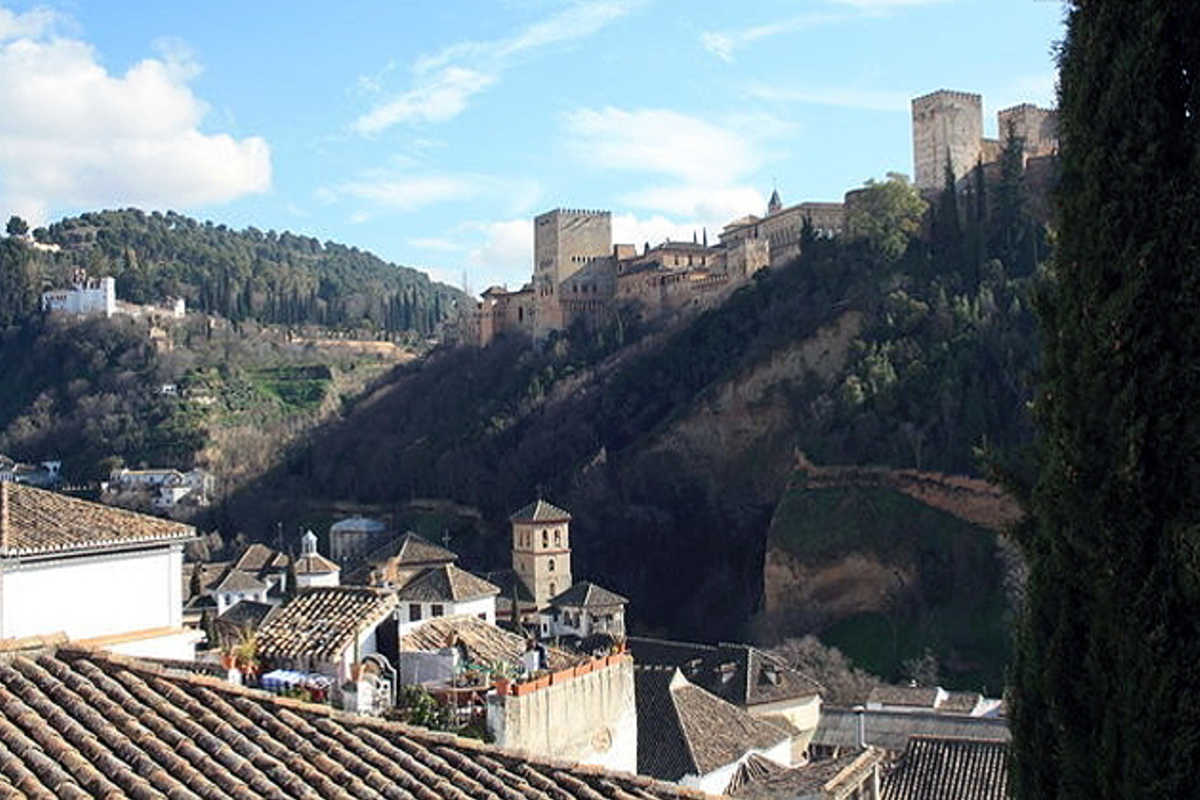 Granada is a city in the autonomous region of Andalusia in Southern Spain, and lies at the foot of the Sierra Nevada mountain range. The area has been populated since 800 B.C. The city of Granada was only properly founded in the 11th century, when the Berber general Ziri ibn Manad established an independent kingdom for himself. The hamlet Gárnata was chosen as its capital due and soon spread out into a city. In 1492, Moorish rule came to end when the ruler of Granada Boabdil surrendered to the "Catholic Monarchs", Queen Isabella I and King Ferdinand II after battle. The city nowadays reflects its colourful history in its ethnic and cultural diversity, and in the beautiful Spanish-Muslim art and architecture found most famously in the Alhambra and the Generalife. Tourism in the city is regularly increasing, which has resulted in wide selection of accommodation options with many tourists opting for studio rentals and holiday apartments. The best time to visit is in Spring and Autumn, when temperatures are around the low to mid 20s °C. Thanks to its situation at the base of the Sierra Nevada it enjoys lower temperatures than nearby Seville and Córdoba, and provides visitors to the general Southern region with a respite from the excessive summer heat.
Fun Facts
city symbol of Granada is a pomegranate, which is rather fitting as "granada" means pomegranate in Spanish.
Granada´s three main industries are fishing, silk and tourism.
Spain´s most famous 20th century writer, Federico Garcia Lorca, was murdered in his hometown Granada by Fascists in 1936.
A "carmen" are hillside town houses with private walled gardens. Some of these are open to visitors (eg. Carmen de la Victoria) and are well worth a visit!
Granada was the last stronghold of Muslim Spain and fell to the Catholic King and Queen in 1492.
Eat and Drink
There is plenty of restaurants and bars around Granada that offer all types of cuisines. You will notice however that the most popular is Arabo-Andalusian cuisine. The combination of spices with the variety of raw materials make up this wonderful tradition. While in Granada there is plenty of delicious local dishes for you to try, we sugest the following: A sacromonte omlette is one of the most popular dishes which traditionally contain cooked sliced veal brains and bull's testicles, all diced and finally mixed with beaten eggs (is tastes much better than it sounds!). Patatas a lo Pobre is a slowly fried potato, olive oil, peppers and eggs. It is delicious and a must try! Another great dish is Trevelez ham which is cured in the mountains and wrapped in intestines! If you don't feel like eating out you can always do you own cooking with Granada's fresh produce in your self-catering studio or apartment.
Accommodation and Apartments in Granada
There is no shortage of accommodation options in the town of Granada, be it a 16th century-style hotel or a funky hostel. Wimdu offers a great range of studios, apartments and villas to suit all types of travellers and budgets. Whether you're travelling with in a group, with that someone special or a family getaway Wimdu has you covered. Check out our map to see what is on offer, most of our accommodation is located in the heart of Granada, which will help to you make your way around the town. Studio rentals and apartments are popular in this town so book early to avoid disappointment.
Things to See and Do
Should you be enjoying a stay in Granada of more than 3 days, then think of buying a Bono card, which is valid for a week and gives you direct access and a 30% discount on some of the major sights such as the Cathedral, the Capilla Real, the Alhambra and Generalife. The beautiful Moorish architecture of the Alhambra should be on everyone´s list of things to do in Granada. For some other tips on what to see in this intriguing city, see the list below:

1) Get a bus to the old gypsy district of Sacromonte, which is known not only for the many cave dwellings built into the side of the hill, but also for the spectacular flamenco dancing and the amazing views of the Alhambra.
2) Relax with a bath and massage at the Hammam Arab Baths, which are a modern reconstruction of the old Muslim baths of Granada. Prices are €22 for only bath, and €32 for bath and massage.
3) See how the famed poet and playwright lived on a visit to the Federico García Lorca Museum, which was once his summer house. There is a beautiful public park surrounding the house that was once the family´s estate and holds a duck pond, a rose garden, streams and pathways and a children´s playground.
Getting Around
There is a small airport located close to Granada, but for budget flights your best option is to fly into Malaga Airport and take one of the many buses that head to Granada. You can also get the train to Granada, and from the train station hop onto a direct bus into the city centre. The city itself is easy to get around on foot, with most places of interest lying in walking distance of Central Granada. As an alternative you can always take one of the local buses, which run frequently to most of the sights you may want to see. Taxis are plentiful and are an efficient way of getting you to and from your apartment. It is not recommended to drive yourself, as the city is full of narrow one-way streets and scooters, taxis and buses blocking up the roads. The city is relatively small so you will always be in reach of your apartment no matter where you are.