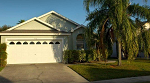 The popular tourist destination of Kissimmee is a joy to visit and there are many exciting attractions that bring many people to the city every year. Kissimmee is located in Osceola County in Central Florida, just south of Orlando and sits on Lake Tohopekaliga, a huge stretch of water. The area of commonly referred to as Kissimmee-St Cloud as the neighbourhood of St Cloud is situated close to the east of Kissimmee. Kissimmee is very well located if you plan on using the city as a base for exploring the region and not only is Orlando close by but also major baseball arenas, Disney World and many excellent rural lakes and countryside to explore. Most tourist activity is centred around the area surrounding Highway 192 and the SR-535 which is the main road into Disney World.
Finding the right Accommodation
There is plenty of accommodation options available to visitors in the city of Kissimmee from hotels to hostels to bed and breakfasts. At Wimdu we are confident we have the perfect room in an apartment rental or villa to suit your personal tastes and budget. This personalised approach to accommodation rental means you will be staying in an apartment or villa privately owned by locals and you will get insider knowledge about Kissimmee which will only enhance your stay. Once you have compared the prices of our apartments and villas with the nearest hotels you will see how much money you can save. Wimdu is a cheap hotel alternative as we have accommodation rentals to suit all budgets and styles.
Fun Facts!
The oldest courthouse in America is located in Kissimmee!
Kissimmee is home to hundreds of different species of wildlife including approximately 35 different protected or endangered species.
Makinson's Hardware Store located in Downtown Kissimmee is the oldest hardware store in the state of Florida.
At one time there were so many wild cows in Kissimmee, the residents of downtown had to fence in their yards to keep the cows out.
What to See and Do in Kissimmee
In Kissimmee, the possibilities for fun and adventure are endless. You may like to go flying across the water on a thrilling airboat ride and discover a world alive with tropical birds, turtles and legendary alligators. You may also like to travel to Old Town which is a shopping emporium housing many specialty stores, restaurants and amusement rides. At Old Town you can also see live music and be treated to over 325 classic cars, hot rods, street rods and antique cars which join in a colourful procession, cruising through the streets of Old Town. There's even a free Ferris wheel here which will take you soaring above the rooftops of the Old Town! The Warbird Air Museum, Osceola Heritage Park and Silver Spurs Arena are all popular with tourists too. One of the most intriguing things to do in the area is to go on 'EcoSafari'. Several companies offer trips into the local swampland where you can see all manner of flora and fauna. 'Forever Florida' is a 4700 eco-ranch and wildlife conservation area containing animals such as alligators, black bears and over 200 species of bird – amazing!
If all of that fun and adventure wasn't enough, Kissimmee is just a quick drive from Orlando which means you are very close to amazing theme parks such as Walt Disney World Resort, Universal Orlando Resort, and SeaWorld Orlando. Added to this, if golf is your game, Kissimmee is a vacation dream come true. The year round warm weather and variety of golf courses are ideal for all levels including touring pro's and absolute beginners.
Getting Around
There are various ways to get into Kissimmee. Orlando International Airport is where most people heading to Florida land at and the airport handles both international and domestic flights. From the airport Kissimmee is just a 25 minute drive along the L-4. If you're landing at Orlando Airport be aware that security waiting lines can be long and don't be surprised if you're expected to wait for at least an hour especially during the busy summer season. Check-in times are also long so allow 2-3 hours when leaving/entering Orlando airport. Kissimmee also has a smaller airport that receives a lot of passengers bound for Walt Disney World, Sea World, Universal Studios and the Orange County Convention Centre. It is however mainly used by smaller light aircraft. By car the best way to get to Kissimmee is via the Florida Turnpike and leaving exit 242 or 249. Toll booths are in operation along the exits so be prepared with some money to hand. Interstate 4 takes drivers from Central Florida to Tampa or Daytona Beach. AMTRAK run daily trains on the routes Silver Star and Silver Meteor. Once you have arrived in Kissimmee you'll find getting around fairly straightforward. Being an American city, Kissimmee is best navigated by car. Expect congestion in downtown Kissimmee but apart from that it's a relatively enjoyable experience. The Lynx bus company run buses in and around Kissimmee. It is best to find your apartment or villa centred around your holiday, for example if you are heading to Kissimmee for visit some amusement parks, then look for your accommodation clost to the parks you wish to visit.