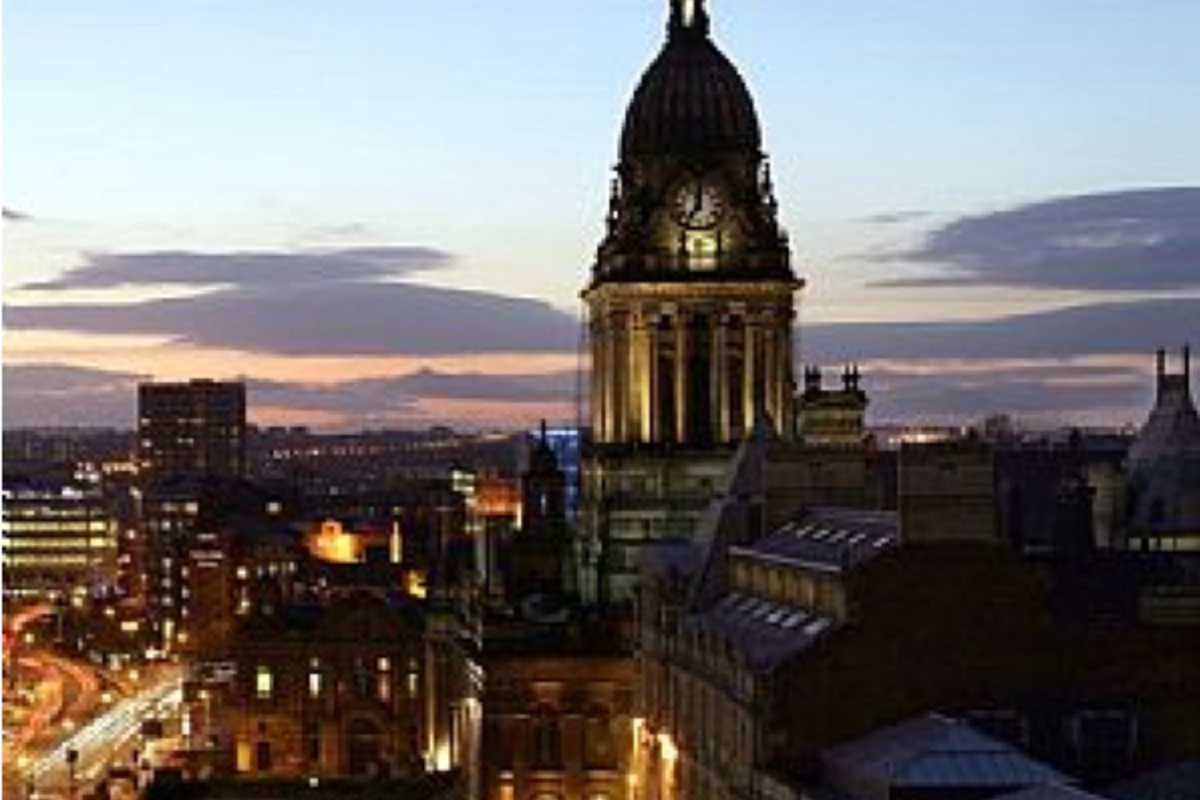 Leeds is a city located in West Yorkshire England, the city is considered as the cultural, economic and financial capital of the West Yorkshire Urban Area. With three universities located there, it is home to over 250'000 students which is one of the largest population of students in the country. This also goes to show how much fun can be had in the city of Leeds. With so much to do and see in Leeds it is easy to make the Leeds your Leeds, from boutique names to a big city nightlife, local street markets to high-end favourites, niche galleries to leading theatres and hipster bars to classy restaurants, Leeds has it all. There is also no shortage of accommodation either in the city and surrounding suburbs, Wimdu offers a great selection of accommodation such as shared flats, private apartments and bed and breakfasts to suit all types of travellers and budgets. Leeds is a true diverse city with influences from the Caribbean, Africa and Asia, that gives the city its great character and it can be seen in the variety of restaurants and bars around the city. Leeds is famous for shopping, described as the 'Knightsbridge of the North', Leeds has consistently been ranked as one of the UK's top five retail destinations. Just outside of Leeds, it is just a short journey to some of Yorkshire's most spectacular landscape – the Yorkshire Dales, Yorkshire Moors and Peak District National Park are all hugely popular with outdoor enthusiasts. The ancient historic city of York and the spa town of Harrogate are also in the vicinity and are hugely popular with day trippers.
Fun Facts
The first moving images were filmed in Leeds in 1880 by Louis le Prince – he filmed his back garden!
Leeds Kirkgate Market is the largest indoor market in Europe!
Leeds is the largest centre for legal and financial services in the UK outside of London!
Native people from Leeds are known as 'loiners'!
Where to Stay
Leeds is a bustling city full of life, the city offers a great selection of accommodation. Wimdu offers a wide range of apartments and flats to suit every type of budget. Whether you'd like a relaxing city break or a wild weekend with friends, Wimdu has you covered. Depending on how you want to spend your time in Leeds should determine where you look for accommodation. Have a look at our map to see what is available. Leeds also has a beautiful countryside that is great for family getaways or relaxing vacations. Wimdu offers many private apartments outside the city, here you can spend some time in Brittan's great countryside. If you are more of a city person and want to be in the centre of it all, then we have plenty of city centre flats in the heart of Leeds to cater for everyone. Check out our bed and breakfasts also, you can't beat the full English breakfast they will offer you!
What to Do and See
Despite not being what one might describe as a 'traditional' tourist destination, there are plenty of excellent attractions in Leeds worth visiting and the city has a fun and youthful vibe. A walk around the city centre will throw up all kinds of interesting possibilities for you to spend your day – quirky shops, intriguing architecture and buzzing cafes and bars. Millennium Square is at the heart of Leeds and is used for all kinds of public events including concerts, Christmas markets and exhibitions. The regal, surrounding buildings further enhance the atmosphere here! Located close by is the sprawling Kirkgate market which is Europe's largest indoor market. Here you can find all kinds of market stalls selling food, souvenirs, clothes and toys. You'll get a real taste of local Leeds life at the market and there are plenty of bargains to pick up too!
Leeds has much to offer lovers of art, culture and history. Check out the Royal Armouries Museum is the national museum for all things dangerous including swords and guns. There is a big section on armour plus collections of rare weapons from Japan and India. The award winning Thackray Medical Museum is one of the best medical museums of its kind and has a diverse selection of exhibitions including sections on what it was like to be a Victorian child and the medical problems associated with being a mill worker! There are various bus tours available around Leeds that will give you an idea of the city's history and development and are considered to be excellent.
Music and Entertainment
Leeds has a fantastic music scene, diverse nightlife and a buzzing theatre and comedy scene. For gigs check out Brudenell Social Club and Jongleurs for comedy and Millennium Square's Carriageworks for theatre. Hyde Park Picture House is Leeds' best cinema. There are some excellent parks in Leeds are on a summers day there's no better place to be than in one of the many parks that are spread over the city! Check out Roundhay Park – it's huge park with two lakes, a café, flowers gardens and lots of grass to lie about on! Woodhouse Moor is the closet park to central Leeds and is located between the University of Leeds and Hyde Park Corner – in the summer it's packed with students and young people playing sports and sunbathing!
Getting Around
Leeds-Bradford International Airport is the airport that serves Leeds and the surrounding area. It is located 10 miles northwest of the city centre and budget airline Jet2 operate plenty of flights from various locations in the UK to Leeds. There are also direct flights to many major European cities including Amsterdam. Getting from the airport into Leeds is straight forward and a direct bus connects the airport with the centre – the journey time takes approximately 35 minutes. Manchester Airport is also relatively accessible from Leeds and has more frequent flights to and from the continent. Leeds is also very accessible by train and there are direct connections with local cities such as Sheffield and Manchester and also England's capital London. Getting around Leeds is straightforward - buses run all around the city centre. Leeds is quite a hilly city but it is still relatively compact and you can get from one side of the city centre to the other in under half an hour. No matter where you find your accommodation whether it be an apartment or a flat you can be sure that it will be easily reachable from anywhere within the city of Leeds.