Top-Rated Lettings and Properties in Llandudno
Book Holiday Letting Offers with the Highest User Rating
Pet-friendly rentals in Llandudno
Explore best dog-friendly accommodation offers and enjoy holidays with your pet
Accommodation with Internet in Llandudno
Choose your ideal cottage with Internet and WiFi in Llandudno
Holiday cottages with pool in Llandudno
Discover best holiday homes and cottages with pool in Llandudno
Best holiday rental offers in Llandudno
Spend your vacation in beautiful Llandudno
Llandudno is a small quiet town high in the north of Wales and has a tranquil population of about 20,000. The place is a popular vacation destination - not only for the English. The town is already about 4,000 years old and was originally a place where immense amounts of copper were mined until it was transformed into the largest seaside resort in Wales in the 19th century.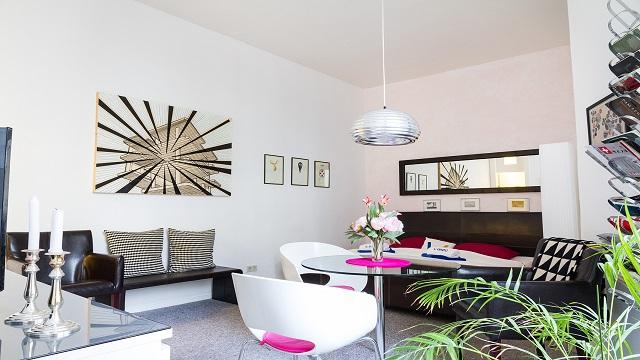 Advantages of independence and freedom with a vacation home or apartment

It is fun to be spoiled one evening by the Welsh culinary delights such as crustaceans with leeks or various fish dishes in a restaurant. Shopping facilities and markets are plentiful. Especially practical is an own rental car with which you can explore the beautiful surrounding countryside, for example, to take a hike in the Snowdonia Nature Reserve. This is not far away and is known for its spectacular panoramas of the mountain ranges. Discover the North of Wales along with its beautiful landscapes in Llandudno.
Should you be more interested in the metropolises of Wales, Cardiff and Swansea would be an optimal alternative for a beautifully located accommodation in Wales.

And we love our apartments
Beautiful regions abroad to consider for next trip
Beautiful regions near to consider for next trip