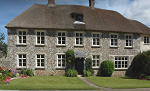 Beautiful beaches, breathtaking scenery and historical landmarks - Lyme Regis has it all! The ancient coastal town has a unique charm which has been drawing visitors for hundreds of years. Lyme Regis' situation, in the heart of the Jurassic Coast, makes it a major centre for fossil collecting, and it has served as a location in the novels of Jane Austen, Thomas Hardy and John Fowles. You can also take part in the Lyme Regis Carnival and Regatta, the Lyme Regis Fossil Festival and Mary Anning Day. Read on and dream about a sunny weekend in a Wimdu cottage in Lyme Regis!
Fun Facts
Lyme Regis is the worst place in England for landslides!
The storyline of The French Lieutenant's Woman by John Fowles prominently features Lyme Regis
Lyme Regis was home to the first fossil shop in Britain which was opened in 1826!
The first Curator and Preserver at the museum of the Zoological Society of London was John Gould, a Lyme Regis native!
Where to Stay in Lyme Regis
Visitors to Lyme Regis will find themselves spoiled for choice with the wide range of holiday accommodation on offer. We recommend that you rent one of the pretty white-painted cottages right on the seafront for dramatic sea views and a stiff breeze to wake you up in the morning! Lyme Regis has a population of less than 4,000 people so it is really easy to navigate on foot, so don't worry too much where you book - it's more important to decide on what sort of accommodation you want - there is a great choice from friendly bed and breakfast places, to self-catering if you prefer to be more independent.
Things to see and do in Lyme Regis
When visiting an area famous for its fossil collection, the first thing to do is plan a fossil tour of your own. The town attracts thousands of keen fossil hunters annually so take advantage! Start at the Lyme Regis Museum which is situated in the heart of the town, on the site of Mary Anning's house (she was the 19th century fossil collector who found some of Lyme Regis' most important fossils). Leave here filled with information about the town's history, geology, and of course, fossils. From here, stretch your legs and walk along the Jurassic Coast to see what treasures of your own you can find! Book a tour with a local expert who can bring you to spots which can't be found on Google, and who can provide rich information along the way. Don't forget to stop at the Dinosaurland Fossil Museum and examine its wonderful collection of over 9000 specimens.
Fun and learning in Lyme Regis is not all centered around fossils. Appreciate the town for what it is today by taking a picnic to the Golden Cap, a stunning hill and cliff area situated just a short walk from Seatown Beach. Take the weight off your feet and jump on board the Beer Heights Light Railway. Considered by many the finest 7¼ inch gauge railway in Britain, its one-mile route is a sight to behold. Feeling refreshed again? Then travel the long distance footpath of East Devon Way, passing woodlands and river valleys on the way. Another natural phenomenon which must be visited is the Blue Lias, a geologic formation which consists of of limestone and shale layers and is another attraction famous for its fossils.
End your trip by visiting the 'Cobb', a harbour wall full of character and history. Literary buffs will recall its presence in in Jane Austen's Persuasion and in the film The French Lieutenant's Woman. Although the area has been destroyed or severely damaged by vicious storms down through the years, it is still a truly enchanting place to visit. Locals have ensured that its spirit has been kept alive in these modern times by transforming worn down buildings into various shops, restaurants, self-catering holiday accommodation, and the Lyme Regis Marine Aquarium.
If you can squeeze some more activity into your already hectic day, then swing by Lepers Wall, St. Michael's Church and the Town Mill. If not, then put them on the list for when you return - which is sure to happen once you have fallen under the spell of beautiful Lyme Regis!
Getting Around
Lyme Regis is easily accessible by road and rail - get a direct train to Axminster from London or Exeter and then change to the Lyme Regis bus on arrival. The X53 Jurassic Coast bus runs from Exeter to Bournemouth and stops at Lyme Regis - with stunning sea views on the way! If you drive down, park outside the town and use the park and ride services to get into town and to your holiday cottage.