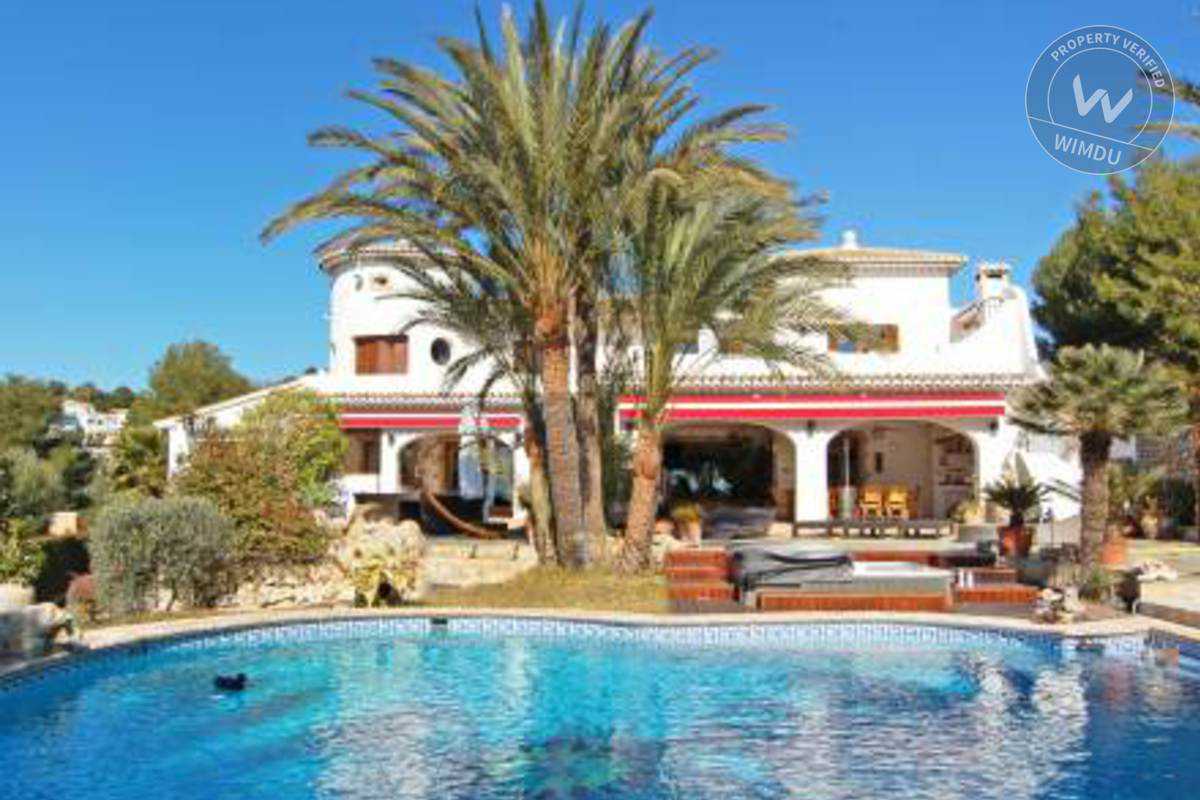 Moraira is a Spanish resort on the costa bravo. Moraira remains the most unspoiled town of the Marina Alta area. Until the late 1970's Moraira was no more than a small cluster of fishermen cottages, now it is an exclusive holiday resort with beautiful villas and apartments to rent. Moraira is home to stunning blue flag beaches, some sandy and some rocky! The area has an exclusive affluent feel to it which is confirmed by the castle that stands on its seafront, which was built in 1742, the castle still has the shield from the Royal Borbon Family above the doorway. The sea front villas and apartments, small marina and quaint shopping district adds to the charm of this gorgeous seaside town.
Where to Stay
Moraira is a small resort so finding accommodation can be difficult because of its popularity. Wimdu offers over 333 villas and apartments to rent to suit any type of traveller and all types of budgets. Choose from sea front villas where you can relax in your very own private pool while soaking up the sun, to a spacious apartment with stunning views of the coast of Moraira. Most of our apartments, come with fully equipped kitchens for you to cook up a storm, with the fresh local produce of Moraira. Almost all of our accommodation is centrally located, but be sure to take a look at our map to find out exactly where your villa will be located.
Things to Do and See in Moraira
Most people come to Moraira to get the most out of the breath-taking scenery, beautiful beaches and fantastic weather, but there is a lot more to do in this town. Get a taste of local life by attending the Fish Auction which takes place Monday to Friday at 10.00 in the Lonja building in the marina. After purchasing your fresh fish, head to the castle on the sea front and read about its fascinating history, there is also great views of the ocean from there where you can relax and take in the scenery. If those views don't take your breath away then take a scenic drive to Caple there are lots of places for you to stop along the way to take in the views. Moraira is also host to a busy local market on Friday mornings here you can find almost anything from freshly baked bread, fresh bags of olives, a wide selection of spices and local meats and much more. The market only opens in the morning so get there early, it is definitely worth a visit.
Moraira is host to a number of festivals depending on what time of year you visit. In October the town organises a beer festival which attracts many people. The festival brings German food, music and of course German beer! The festival is loved by all who attends. In March Moraira organises a Carnival where you can see parades, entertainment and great food from all over the world. Fiest San Juan takes place in June and lasts for a number of days, during this time you can witness many local traditions such as the ringing of the church bells and "night of magic" where you can enjoy entertaining night on the beach finishing with the traditional bonfire. Fiest San Juan is a popular festival enjoyed by young and old alike. For those more active, water sports and bars are plentiful and day trips can be organized to the bigger towns and cities.
Getting Around
As Moraira is relatively small everything is in walking distance, fortunately you will also never be too far from your apartment or villa. There are buses available to bring you to nearby towns and bigger cities, we recommend to rent a car so you can discover Moraira and the nearby towns are your own pace.