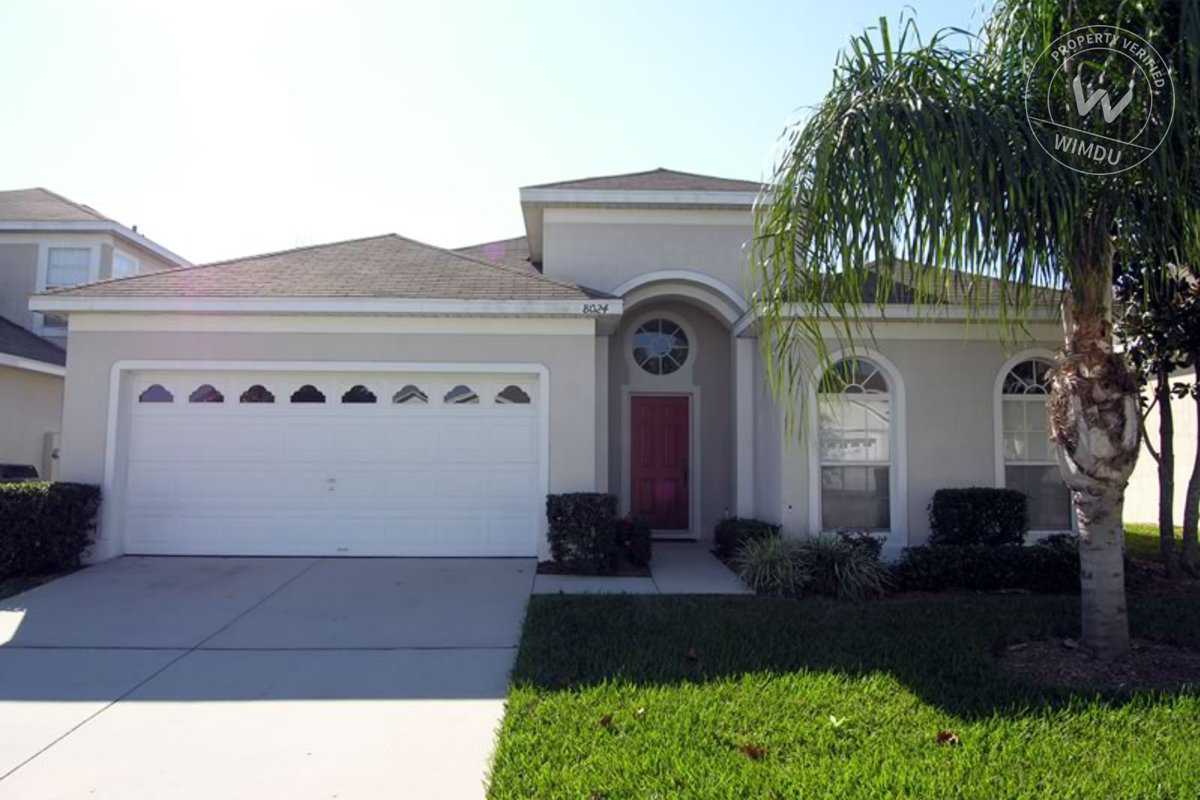 Orlandois a stunning city with warm and sunny weather all year-round. It is located in the centre of Florida and has been nicknamed "The City Beautiful", the city's symbol is the fountain at Lake Eola. Orland is also known as the theme park capital of the world with over seventeen theme parks located in the city including the famous Disney World Resort and Wet N' Wild which was the first water park in the world and one of the only water parks that can stay open 365 days a year. This makes Orlando the most visited city in the United States for tourists, attracting over 51 million tourists per year. This is understandable as there is so much to do and see in the city, Orlando is also host to great accommodation for visitors, the city has more lodging options than any other city in the world, these include beautiful private villas and spacious studio apartments. Wimdu offers accommodation all over the city to suit all types of travellers and budgets. You will never go hungry when you visit Orlando with over 5000 restaurants in the greater Orlando area and more opening up every week. This allows you to eat at a different restaurant for every night of the week for an entire year, while still taking you over five years to get through them all.
Fun Facts!
There are over 2000 lakes in the Greater Orlando area.
The Greater Orlando area is home to over 71 skyscrapers, the tallest of which is the SunTrust Center in downtown Orlando. It stands at 441 feet (134 meters) tall.
Walt Disney World Resort is so huge that you could fit two Manhattans or one San Francisco in it.
The oldest and biggest bald cypress tree in the world grows in Central Florida - "The Senator" is more than 138 ft tall.
There are so many cool attractions in Orlando that it is estimated that it would take the average traveller 67 full days to experience every one.
Finding the Perfect Accommodation for You
Wimdu offers an excellent choice of accommodation to suit everyone when visiting Orlando. Choose from holiday apartments, private villas with your very own pool or inner-city spacious studio apartments where you can be in the centre of it all. Deciding on what area to stay in should depend on how you want to spend your time in Orlando. If you want to party the days and nights away then we would recommend the Down Town area, this is close to all of the best bars, restaurants and nightclubs, check out our map to see what villas and studios we have available here. The Convention Center Area is not far from Sea World and can be very convenient if that is where you will be spending most your time, but prices can be a little more expensive as most business travellers stay here. The historic town ofKissimmee has been a popular area with tourists for a long time, with a lot of family villas, spacious apartments, golf courses, tourist attractions and plenty of bars and restaurants this area never fails to deliver. The Lake Buena Vista area is the newest spot to look out for, it has beautiful scenery for those to want to relax and soak up the sun as well as many family attractions to keep the kids busy! Villas and studio apartments are plenty full here, but make sure to book early to avoid disappointment.
Things to Do and See!
Whether you are with your family, a group of friends or travelling as single, there is plenty for you to do and see in Orlando. The city offers a unique experience to all visitors that will leave you with great memories and want to come back for more. There is so much to do that it is hard to know where to begin! We would recommend starting with a trip to one of the many theme parks, the parks are enjoyed by young and young at heart. From the classic Magic Kingdom Park at Walt Disney World Resort to The Wizarding World of Harry Potter at Universal Orlando Resort, there's a world for everyone to escape into! Experience a wonderland of ocean animals at SeaWorld Orlando. Discover fun for the whole family at LEGOLAND Florida, one of Orlando's newest theme parks. We would definitely recommend going to the parks early as it is easy to spend an entire day there and still not seeing everything.
If you would prefer something a little more quite then don't worry, there is plenty of arts, culture and history within the city. For those with more traditional tastes, the city's theatres entertain with options from Shakespeare to children's classics, and area museums and galleries showcase local and global artists. Our favourite is the Orlando Museum of Art , here you can find modern to traditional art with influences from Africa, South America and ancient American exhibits. You can also find touring exhibitions that visit the museum on a regular basis. The Winter Park Playhouse is another not to be missed attraction which features musical comedies and revues from Broadway and Off-Broadway and New York-style cabarets. There are also great shopping districts in the city where you can find designer brands and the hottest fashion trends which are always in style at The Mall at Millenia and The Florida Mall. For those looking for something on a budget there are plenty of shopping outlets such as Orlando Premium Outlets, International Drive, Vineland Avenue, and the Lake Buena Vista Outlets, which feature a wide selection from the world's top designer brands at incredible savings.
Where to Eat
Orlando has grown into a well deserving culinary destination with great restaurant options for every taste. From independently owned neighbourhood restaurants to family-friendly all American diners, the Orlando area offers a surprisingly varied array of pleasure-loving delights. Even visitors with sophisticated palates will find a number of celebrity chef-anchored, four and five star restaurants, and wine connoisseurs can take advantage of the multiple certified master sommeliers in Orlando. Some of our favourites include, Fiorenzo Italian Steakhouse, this restaurant offers the fun and pleasure of and Italian style restaurant combined with the great tradition of an American style steakhouse. You can find anyone in this restaurant as the food is delicious and very reasonably priced. Napa is another great restaurants and brings the great taste of California and the rest of the world to the south. Here your menu choices are comprised of organic, sustainable farm-to-table selections complemented by wall-to-wall wine selections from Napa Valley and around the world. For those looking for something a little more upmarket then you cannot beat Todd English's Bluezoo. Todd is a celebrity chef from the UK, best known for his 5-star Bellagio hotel in Las Vegas. His Orlando restaurant, Bluezoo, is set in an amazing sea-themed dining room and serves up a seafood oriented menu with dishes such as bajo octo (octopus, fresh garbanzo, red ribbon sorrel), and Florida grouper (black truffle spaetzle, black radish, black truffle vinaigrette). We recommend you book early if as it is very popular with a full house most nights of the week.
Getting Around
Getting around the city is not as easy as other cities in the United States as there is no underground or metro. Orlando does have a relatively comprehensive bus system, operated by the city under the branding "LYNX". Most of the central Orlando area is serviced by the bus system and it is fairly inexpensive to use although the bus system does not serve the all areas of the city particularly those parts of Kissimmee where many holiday villas and studio apartments are found - services are sparse or non-existent. Taxis are plentiful and line up outside certain tourist attractions and shopping malls, although they can be an efficient way of making your way around they are not the cheapest way. We recommend that you rent a car and drive while visiting Orlando, there are many car rental companies that offer great rates and if you book in advance and online you can get a good discount. As most theme parks are a good distance between each other it will make it easy for you to get from one to the other. The downside is there are a lot tolls on the roads but if you plan your journey before setting out you can easily avoid them.