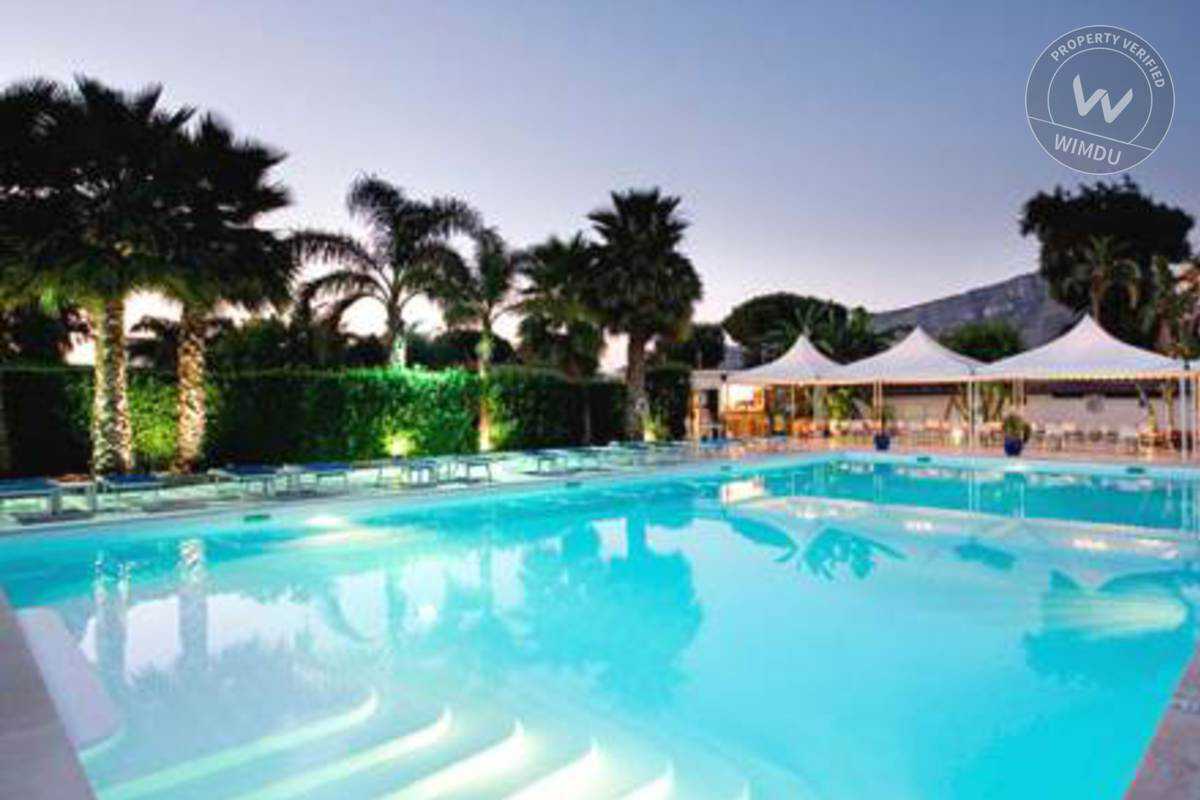 Looking to visit a scenic part of Italy without the hustle and bustle of city life? Trade in Naples, Rome and Florence for the extraordinary landscape of Sorrento. A popular destination for tourists, it boasts an unspoiled landscape of glistening seas, soaring mountains and stunning citrus groves. Sorrento has had people from far and near coming for many years to purchase its locally manufactured ceramics, lacework and intarsio. You even might find yourself lucky enough to bump into a friendly local on one of your shopping trips who will recall Sorrento's myths and legends, as well as stories about the poets and musicians of past centuries. Use one of the self-catering holiday apartments and villas it has to offer as a base to visit the ruins of Pompeii, Mount Vesuvius and the island of Capri - if you can pull yourself away from the charm of Sorrento of course! Read on to find out how you can have a wonderful holiday along the southern Italian coast!
Where to Stay
Sorrento offers a wide range of accommodation to suit every budget, from villas to self-catering, and holiday apartments. Book one of the self-catering options to come and go at your own pace, or choose either a bed and breakfast or a guest house to enjoy yummy dishes prepared by locals who know how to get the best out of Sorrento's regionally grown produce. Depending on what you want to do while in Sorrento should determine where you should look for accommodation. Downtown Sorrento is full of life, it has great bars and restaurants and its nightlife stays going all night! Wimdu have a great range of downtown apartments, check out our map to see what's on offer. If you want to come to Sorrento for some peace and quiet then you are also in the right place. Take a look at some of our beautiful seafront villas located a little outside of the downtown area. The views are breath-taking and you will be spoilt for choice with what is on offer.
Fun Facts
The song 'Come Back to Sorrento' which was sung by Dean Martin and Frank Sinatra is an English version of the song 'Torna a Surriento' which was written in the Hotel Tramontana!
Limoncello is a popular alcoholic beverage made using Sorrento's famed lemons!
The 16th Century Italian poet, Torquato Tasso, was born in Sorrento!
Most of the 2012 film 'Love Is All You Need' was filmed in Sorrento!
Things to do and see Sorrento
The ancient origins of Sorrento entice its visitors to stroll along the beautiful streets of its historic centre. Put on your walking shoes and start at Piazza Tasso Square, heading along Via della Pietà Street to the ancient upper decumanus. Architecture buffs will be in heaven looking at the Arab influences seen in the Palazzo Veniero Palace and the Spanish-Catalan designed Palazzo Correale Palace. Don't leave the area without stopping by Via San Cesareo which is guarded by a clock tower. Inject a bit of historic charm into your evening by calling upon the Marina Grande Fishing Village where centuries old traditions and a laid back pace are still evident. Stay to watch the sun go down over fishermen hauling nets of fresh fish, children listening to tales of adventure on the sea and residents relaxing in exotic gardens.
Nature lovers won't be disappointed either, not with the spectacular natural sights Sorrento has to offer! The Amalfi Coast stretches for 50 kilometres along the Sorrento Peninsula and is one of Europe's most breathtaking coastlines. Easy when you boast blue skies and seas which sandwich whitewashed villas, rugged cliffs and lemon groves! Those wanting to go beyond the high hills and deep valleys of the Sorrento Peninsula can travel easily to Mount Vesuvius and the bittersweet, ash covered Pompeii.
The beauty of Sorrento is not restricted to its historic sight and natural landscapes. The interior of the Cathedral of Sorrento is a wonderful sight to behold with its combination of spectacular frescoes and the dramatic crucifix placed above the altar. The Church and Cloister of San Francesco is also worth a visit to see stunning architectural features. Those visiting during August and September may be lucky enough to catch a classical concert there. But wait, there is more! It would be a shame to spend the last hours of your holiday cooped up inside your B&B, villa or apartment. Instead, spend the time checking out the impressive Sedile Dominova Building, learning more about the Neapolitan exhibits on show at the Correale Museum or visiting the woodcarving museum and workshop ofMuseo Bottega della Tarsialignea.
Eating and Drinking
To ensure you have enough energy to pack in all these activities and more, make sure to fill up on the delicious meals washed down with refreshing beverages. Luckily, Sorrento has a wide range of delectable delicacies on offer! Head to the main square of Piazza Tasso for restaurants serving dishes infused with fresh fish and seafood and citrus fruits. Bring a bit of culture into your mealtimes by dining at restaurants elegantly placed nearby the ancient walls of Middle Ages, the historic St. Antonio Square and next to the calming sea. If you don't feel like eating out you can always cook with some fresh produce in your self-catering accommodation
Getting Around
Sorrento's strategic location ensures easy access either by train bus or car to your holiday accommodation. Those coming by car will be lucky enough to drive along the SS 145 Highway which passes by charming towns, beaches and fishermans piers. Rental cars are available from Naples Airport and other providers in the city. There is also the option of arriving into the Port of Naples. The Naples Main Train Station has a regular service to Sorrento. Various other train lines connect Sorrento to the rest of southern Italy. One of the most popular services is that between Sorrento and Naples, where trains stop at Pompeii, Piano di Sorrento and Castellammare di Stabia on the way. Efficient bus lines run from outside the Sorrento Train Station and offers direct connections for those wishing to visit the town centre, Sorrento Port and Sant'Agnello among other attractive destination.