Top-Rated Lettings and Properties in South West England
Book Holiday Letting Offers with the Highest User Rating
Pet-friendly rentals in South West England
Explore best dog-friendly accommodation offers and enjoy holidays with your pet
Accommodation with Internet in South West England
Choose your ideal cottage with Internet and WiFi in South West England
Holiday cottages with pool in South West England
Discover best holiday homes and cottages with pool in South West England
Best holiday rental offers in South West England
Price and Availability Index for South West England
Click on any bar to see price and availability information
Holiday Letting Price Information in South West England
We looked at the prices of holiday rentals in each month and summarised them in the graph above. The most expensive month is august, with an average accommodation price of £260. In contrast, november and the period of 16/11 – 23/11 are the most affordable in the year, with vacation rental prices at £124 per night.
Rental availability information in South West England
This graph shows how many holiday lettings are available over the next 12 months. The most popular time of year to visit South West England is November. In contrast, the month with the highest availability rate in South West England is March.
Apartment, Holiday Rentals & Accommodations in South West England
Southwest Vacation Rentals
A South West vacation rental in Cornwall, a Celtic region just like Brittany, will be a great way to spend a vacation with family or friends.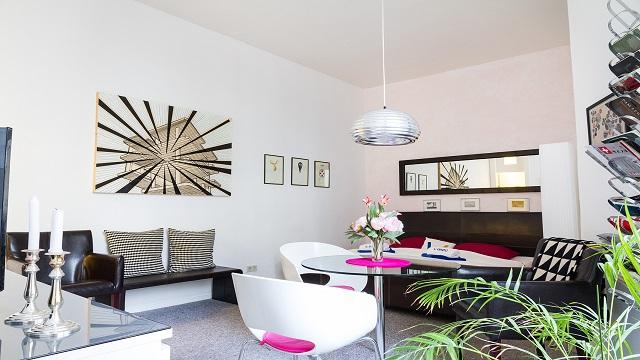 Tourism in the South West of England for all your desires

By opting for a South West England holiday rental in Devon, located just before Cornwall, you will spend your vacations in magnificent landscapes. The Dartmoor and Exmoor National Parks offer you the opportunity to do some beautiful walks. Dartmoor Park is located near Plymouth, so if you're taking a vacation home in the South West of England for the beauty of the parks and vegetation, think Plymouth! A South West England vacation rental in Dartmoor will also delight lovers of English literature: "The Hound of the Baskervilles", by Arthur Conan Doyle, is set in this region.
The beaches of Devon are also appreciated, those of the North as well as those of the South. Come and discover this beautiful region in South West of England - Iinland or coastal, you will have the choice and the landscapes are all majestic as in the region of Torre de la Horadada.

And we love our apartments
Beautiful regions abroad to consider for next trip
Beautiful regions near to consider for next trip