Top-Rated Lettings and Properties in Stirling
Book Holiday Letting Offers with the Highest User Rating
Pet-friendly rentals in Stirling
Explore best dog-friendly accommodation offers and enjoy holidays with your pet
Accommodation with Internet in Stirling
Choose your ideal cottage with Internet and WiFi in Stirling
Holiday cottages with pool in Stirling
Discover best holiday homes and cottages with pool in Stirling
Best holiday rental offers in Stirling
Rent a cottage in historic Stirling
Stirling is also called the "Gateway to the Highlands", as it describes the impressive transition from the lowlands to the famous mountainous highlands. Renting a vacation home in Stirling is the best way to also make trips to the historic metropolises of Glasgow and Edinburgh, as the city lies between them.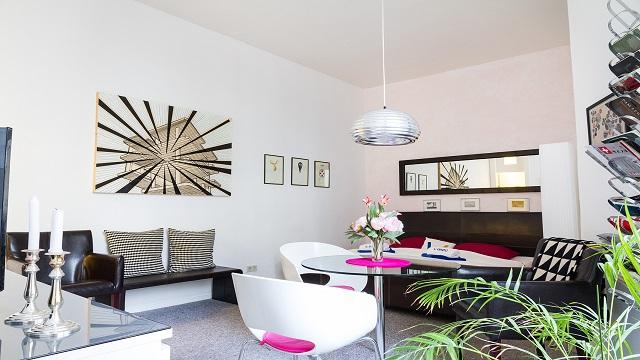 Beyond history - activities in Stirling

Stirling offers excellent hill walking opportunities due to its direct border with the Highlands, although it is recommended to bring a rain jacket as it often rains in this Scottish region. The idyllic panoramas make you love the classic Scotland. In the nightlife of Stirling, no one comes up short. In addition to upscale clubs and bars, the historic city also offers moderate establishments that are a stone's throw from the vacation homes and vacation rentals in Sterling.

Scotland in general is known for its delicious beer and high-quality whisky, and Stirling does the same. Visit the traditional stores Deanston Distiller and Brewery Visitor Centre! Stirling also offers very good dining options at numerous restaurants featuring tastes from the area and around the world. Shopping enthusiasts are also in the right place in Stirling. Besides shopping centers with international brands like Thistles Shopping Centre, there are of course also local stores. Stirling is famous for its special handmade ceramics, where incomparable works of art are created. Also worth seeing big cities of Scotland - Edinburgh and Glasgow!

And we love our apartments
Other popular holiday destinations
Destinations worth visiting near Stirling
Interesting destinations to consider for your next trip