Top deals for holiday homes in Swansea
Find best holiday rental deals in Swansea and save up to 8%
Pet-friendly rentals in Swansea
Explore best dog-friendly accommodation offers and enjoy holidays with your pet
Accommodation with Internet in Swansea
Choose your ideal cottage with Internet and WiFi in Swansea
Holiday cottages with pool in Swansea
Discover best holiday homes and cottages with pool in Swansea
Best holiday rental offers in Swansea
Price and Availability Index for Swansea
Click on any bar to see price and availability information
Holiday Letting Price Information in Swansea
By constantly analysing our data, we created a graph to show you the fluctuation of prices in Swansea. August is the priciest month to book a holiday rental, so make sure to book in advance for this period to get the best offer. However, there are periods when prices drop significantly. Booking accommodation for your trip is most affordable in november. In the period 09/11 – 16/11, you will pay on average £134 per night.
Rental availability information in Swansea
This graph displays the availability of holiday homes in Swansea over the next 12 months. The busiest time of year in Swansea is October. In contrast, the month with the highest availability rate in Swansea is February.
Apartment, Holiday Rentals & Accommodations in Swansea
Book a vacation home Swansea
Swansea is the second largest city in Wales, because it is also one of the 40 largest cities in Great Britain. In Swansea itself live about 169,000 people and the city has an administrative district of about 231,000 inhabitants. Thus, Swansea not only has the status of a city, but also a county. The name 'Swansea', can be traced back to the time of the Viking raids along the Welsh south coast.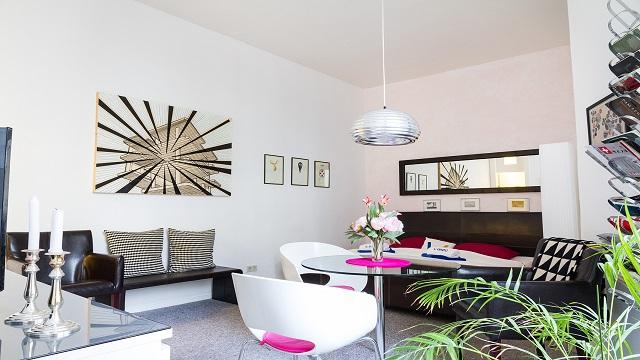 Variety of recreational activities in Swansea

In recent years, Swansea's coastal location and scenery have made it a popular tourist destination. The coasts at Langland, Caswell and Limeslide have miles of sandy beaches and Swansea Bay is popular with water sports enthusiasts. If you book a holiday home Swansea you are close to many interesting museums, such as the already 1835 created Swansea Museum or also the art museum 'Gynn Vivian Art Gallery' , the Maritime and Industrial Museum or the Waterfront Museum. A visit to the nearby former fishing village Mumbles is definitely worthwhile. In addition, beautiful parks and gardens await you in Swansea, such as Clyne Gardens, Singleton Botanical Garden or Victoria Park. With a holiday apartment Swansea, you are in the middle of it all and could do all these things without having to travel long distances and have a great time in Wales. Did you know that Catherine Zeta-Jones is originally from Swansea, or that Jimmy Carter is an honorary citizen of the city? So don't miss out and make your way to Swansea as soon as possible and enjoy one of our many vacation homes!
And we love our apartments
What are the popular vacation destinations in Swansea?
Beautiful regions abroad to consider for next trip
Beautiful regions near to consider for next trip