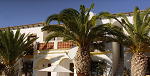 Torrevieja is a Spanish town situated on the 'sunny coast' of Costa Blanca, neighbouring Benidorm and Alicante, two of Spain's most famous party capitals. Due to its all-year-round warm climate, beautiful beaches and endless entertainment possibilities, Torrevieja makes for an excellent tourist destination, with everything the party capitals have to offer, but with less of the 'Brits-gone-wild-abroad' vibe. If you're looking for great nightlife, great entertainment, excellent food and plenty of watersports to keep you busy, Torrevieja makes for the perfect holiday destination.
Villas and Apartments in the Torrevieja
Coastal Spain is an accommodation hot-spot, with plenty of apartments and villas to cater for the millions of visitors who head there every year. From modern-day apartments with beachfront views to authentic Spanish bungalows with tiled floors, there is something to suit all tastes, budgets and purpose - even if you're just looking for a place to crash after a wild night out on the town! You will be spoilt for choice when it comes to finding the perfect holiday villa or apartment in Torrevieja.
Fun Facts
Until 1802, Torrevieja existed only as a guard tower. The name in Spanish actually means 'Old Tower'.
Located between the sea and two salt lakes, Torrevieja was originally a salt-mining and fishing region on the south of spain.
In 1829, there was a major earthquake in Torrevieja, which destroyed much of the town.
Things to do
Torrevieja is, like its party capital neighbours, a hub of entertainment, with something to keep you busy no matter what age you are. The town has all the ingredients of a great holiday: pretty port, fantastic beach, buzzing casinos, fiery flamenco, stylish nightclubs, great shopping, and delicious cuisine.
Hit the beach
The Torrevieja beach is a huge stretch of golden sand, lined by palm trees and dotted with cream parasols. It is the picture of the perfect beach and has everything to offer from water skiing to banana boating, sunbathing to volley ball. We challenge you to find a reason to leave this beach and head back to your apartment before sunset - oh, well considering some of the apartments Wimdu have offer, we may just forgive you.
Take a boat trip
If you feel like you just want to spend all your time looking out of the deep blue waters that surround Spain, then why not take a boat trip along Torrevieja's coastline to the island of Tabarca, only 20 kilometers from Alicante. If you're not ready to head back to your apartment just yet, there is a great place on the island you can grab a delicious paella.
Rio Safari
Not getting enough excitement sitting on the beach? Then why not treat the family with a trip to the Rio Safari in Torrevieja. A ticket to the Safari includes a guided tour all around the park, free entry to the Macaw show, free entry to the sea lion show, and access to the swimming pool - complete with water chute and sun loungers!
Go go-karting
It doesn't matter what age you are, speeding around a race course trying to get to the finish line fastest has a certain thrill to it. If you fancy yourself a bit of boy racer - or girl racer for that matter - the Orihuela Costa go-kart course makes for a great alternative to lazing around the villa pool.
Cycle around the town
There are loads of cycling routes around Torrevieja. Hire a bike from llovebike montesinos and choose between the Torrevieja Via Verde route, 'the greenway' that runs alongside the railway tracks, the Parque Natural de La Langua de La Mata route that takes you along the natural park, or the Dique de Levante ride from the top of Torrevieja to the bottom. Submerging yourself in that villa pool will feel amazing after a day's peddling in the sun.
Try your hand at Flamenco
Flamenco dancing has almost become a synonym for Spanish, it is colourful, elegant, upbeat and enthralling to watch. We strongly suggest scouting out a Flamenco bar near your apartment and heading down to watch the dancing.
Museum of the Sea and Salt
As Torrevieja is located between two salt lakes, its history and culture is very much bound up in salt mining. If you want to learn more about Torrevieja's historic routes and exactly what is involved in salt mining, then the Museum of the Sea and Salt can make for a really intriguing learning experience. Entrance to the museum is free.
Floating Museums
There are two floating museums in Torrevieja: the Albatros III Patrol Boat Floating Museum and the Delfin Submarine Floating Museum, which gives you the chance to explore the interior of a submarine and get a sense of how the crew used to actually use the space as their accommodation for months on end.
Castle of Santa Barbara
If you are prepared to travel a little way from your apartment, the Castle of Santa Barbara, a large medieval fortress in Alicante offers impressive views over the town and coastline far below.
Nightlife
The nightlife in Torrevieja has more than enough going on to keep you partying long into the night, with a selection of bars, pubs and beachside chill spots, but if you're after something a bit more hard core, head to the party capitals of Alicante or Benidorm, only about a 20 minute taxi ride from your villa.
Getting Around
Travelling to Torrevieja from the UK, you will most likely fly into Alicante Airport, or Murcia San Javier's Airport, a little further south. Most airports run bus services that stop off at the main towns, from where you will be able to take a short taxi ride to your villa.