Top-Rated Lettings and Properties in Whitstable
Book Holiday Letting Offers with the Highest User Rating
Pet-friendly rentals in Whitstable
Explore best dog-friendly accommodation offers and enjoy holidays with your pet
Accommodation with Internet in Whitstable
Choose your ideal cottage with Internet and WiFi in Whitstable
Holiday cottages with pool in Whitstable
Discover best holiday homes and cottages with pool in Whitstable
Best holiday rental offers in Whitstable
Spend your vacation in a cottage in the coastal village Whitstable
The oyster trade is celebrated each year at the Whitstable Oyster Festival. The nine-day festival begins with an opening parade reenacting the catch and delivery of oysters to local restaurants, cafes and public buildings. The rest of the festival consists of entertainment for adults and children with displays of local art. Of course, many restaurants offer local fish dishes. If you spend your vacation in a cottage in Whitstable, be sure to visit Whitstable Castle as well. It was originally built as an octagonal tower in 1789. But later it was expanded into a manor house. Over time, a west wing, a bell tower and a cottage were added. The castle is a must-see for all visitors to the city! From the coast you can also see the World War II sea fortress Maunsell Fort, located 9 miles off the coast.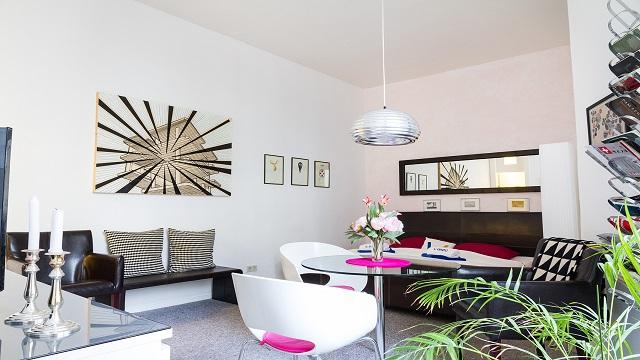 From Whitstable to London

Oysters and other delicacies from the sea can be enjoyed in the local restaurants and pubs or taken directly to the vacation apartment from the fish market at the harbor. In addition, Whitstable offers a wonderful selection of cafes, restaurants and pubs. In addition, Whitstable is one of the few places in England that has a pub on the beach!

Whitstable is like no other seaside town. Its traditional charm, strong arts culture and rich maritime history complement the modern appeal of this seaside town. See for yourself and spend your vacation in a vacation home in Whitstable! If you want to explore more towns, a visit to the neighboring beach resort of Bay is recommended. And you can also reach the British capital London in just over an hour. Whitstable's twin towns of Dainville, Borken and Mölndal are also always worth a visit.
And we love our apartments
Other popular holiday destinations
Destinations worth visiting near Whitstable
Interesting destinations to consider for your next trip