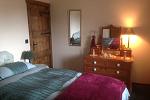 York is the jewel in North Yorkshire's crown - one of England's most beautiful cities and the undisputed historical capital of the north of England. A city break here is the perfect way to unwind, wandering through the old streets with their beautiful and quirky buildings, dipping into the excellent art galleries and museums and then topping the day off with a meal and some drinks at one of York's many bars and restaurants. The city dates back to Roman times and has also been occupied by Saxons and Normans over the years. There are over 2000 listed buildings in the city and picture perfect photo opportunities on every street! If all this wasn't enough, the county of Yorkshire itself which was recently voted Europe's Number 1 travel destination so you can take a day trip out to the beautiful North York moors, and marvel at the gorgeous scenery that inspired Emily Bronte's Wuthering Heights!
Fun Facts about York
Guy Fawkes, who plotted to blow up the Houses of Parliament, was from York!
York Minster's lantern tower weighs 16,000 tons – heavier than forty jumbo jets!
York has more miles of intact city walls than anywhere else in England
The oldest working convent in England is in York, and you can even book a night's bed and breakfast with the nuns!
Where to stay in York - bed and breakfast, apartments and holiday accommodation
York is a major tourist destination and there are many accommodation options in the city. Wimdu have a range of apartments and bed and breakfast accommodation to suit all budgets. The city is compact and easy to get around, so you will be able to make your way all over easily, so don't worry too much about where to stay. Of course, if you want to walk home after a night out then look for an apartment that is as central as possible. York is a really interesting city for children as well, so look for accommodation with extra bedrooms or en-suite bathrooms if you are bringing the family.
Things to See and Do in York
York Minster
York Minster is one of the largest gothic cathedrals in the world and took over 250 years to build between the 13th and 15th centuries. It's one of the city's most popular attractions and it's worth attending the Evensong service. You can enter the cathedral for a look around the impressive interior too! The facade of York Minster is awe inspiring and architecturally it is considered to be a masterpiece. The cathedral's history as a sacred place stretches back 2000 years.
Railways
Railways played an important part in York's past and York's railway station is a beautiful example of Victorian architecture. Perhaps unsurprisingly York is home to the world's largest railway museum (the York Railway Museum) and here you'll not only be able to learn about railways over the centuries but there's also the opportunity to marry on a train platform or alongside Queen Victoria's carriage in the Royal Gallery! It's also home to the only Japanese Bullet Train outside of Japan!
York Bird of Prey Centre
Visiting the York Bird of Prey centre is a great way to spend an afternoon in York and is home to over 50 types of bird and owls. The centre offers visitors an educational and hands on experience and it's a great place for both children and adults. The centre is open on weekends.
A Nice Cup of Tea!
You can't get any more typically English than by having a cream tea in York! There are many places offering this fine English afternoon delicacy, which consists of scones, cream, jam and a pot of tea. Perhaps the best place to go for cream tea is the legendary Betty's Tea Rooms! It's popular with locals and tourists alike and the atmosphere in the tea rooms is great! There are also many typically English pubs in York where you can sample local cuisine including Sunday roasts and local beers such as Yorkshire's Black Sheep Beer.
Shopping in York
York is a popular shopping destination – jewelry shops and chocolate boutiques are popular in the city. There are also many places to buy souvenirs too! The Shambles, named after the butchers of York, is a street that retains its look from the 15th century and still features several butchers shops! It is believed to be the oldest shopping street in Europe, even getting a mention in the Domesday Book of 1086.
Romantic York
York is a popular romantic destination – there are even two 'Love Lanes' streets in the city! Why not take your better half to the city and treat them to a horse drawn carriage tour of the city or a box of chocolates (York is famous for its chocolate shops!). Many people choose York as the location for their wedding and there are plenty of beautiful parks and streets that make perfect backdrops for wedding photos.
Getting Around York
York is located just an hour by train from majors cities such as Leeds, Sheffield and Manchester. It is ideally suited for day trips from these cities and the railway station in York is located close to the city centre. York can be accessed relatively quickly via one of the airports in the region – Manchester Airport and Leeds Bradford airport are both situated close to York. Getting around York is easy and manageable on foot. Due to the often windy and narrow streets driving around York in a car is unadvisable – it's best to use one of the park and ride options available! Get an apartment or bed and breakfast in the city centre to avoid any hassle with transport.