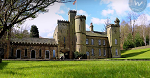 Yorkshire is a county in the North of England, the largest of the 39 in the country, and split into four regions of North, West, South and East. Yorkshire is a popular holiday destination for both foreign visitors and visitors within Great Britain, with its sweeping landscape, quaint traditional English cottages and beautiful holiday homes, Yorkshire is not to be missed while visiting the UK. The larger cities in the county are York, Leeds, Sheffield, Bradford and Hull. Early visitors to Yorkshire included the Roman Emperor Constantine, who was proclaimed emperor in 306 AD in York (then known as Eboracum). Danish Vikings also left their mark on the region, renaming Ebacorum into Jorvik. When King Richard II was overthrown in 1399, the resulting rivalry between the royal houses of York and Lancaster led to the 20 year War of the Roses in the region, and the bloodiest battle ever in England with 28,000 dead. Wool processing and coal mining became important industries during the Industrial Revolution. North Yorkshire retained its agricultural focus and to this day is home to a rural idyll of moors and dales. Visit the stunning Robin Hood´s Bay and the North York moors, or head to York to marvel at the cathedral, or pop into a teahouse in the dales to taste some strong hot Yorkshire tea.
Accommodation and Holiday Homes Yorkshire
There is no shortage of accommodation in the cities and amongst the rolling dales of Yorkshire. You can stay in an upmarket hotel or a cosy cottage, a bed and breakfast or a self-catering holiday home. For a unique experience of living like a true Yorkshireman or -woman, check out the offers on Wimdu. Here you can choose from a variety of rentals and benefit from your friendly host´s tips and recommendations on the neighbouring area. We have a great selection of traditional Yorkshire Cottages and beautiful holiday homes located all over Yorkshire. Whatever your accommodation needs, Wimdu has you covered.
Fun Facts!
The city of York´s Minster is the largest Gothic cathedral in northern Europe, with its Great East Window covering 2,000 square feet.
The women who inspired the movie "Calendar Girls" are from the village in Kettlewell in the Yorkshire Dales.
The Golden Fleece pub in York claims to be one of Englands most haunted sites.
Ripon is England´s oldest city, granted its charter by King Alfred the Great in 886 AD.
A stained glass window in All Saints Church, York, depicts the 15 last days on Earth in individual, apocalyptic panels showing floods, earthquakes and fires.
Things to See and DO
If you interested in Vikings, then head to the Jorvik Viking Centre in York. A Viking settlement with houses and shops laid out on streets exactly as they were in 975 AD, complete with sounds and smells, await you. All the faces on the "residents" are even reconstructed from Viking skulls! Anyone who has read James Herriott´s "All Creatures Great and Small" will really enjoy The World of James Herriott in Thirsk, where the vet and author lived and worked, and get a feel for life the way it was in those days. There is an air raid shelter from WWII and plenty to look at inside the reconstructed practice and house. The Forbidden Corner is a theme park in Middleham that is a great day out for kids and adults alike. There are discoveries to be made around every corner, with tunnels underground and narrow stairways and twisting paths making their way through the gardens of this beautiful stately home. For those looking to party into the early morning, Leeds has a great nightlife scene, catering to the tastes of its large student population, and was recently voted Best UK City for Clubbing. There is also a thriving live music scene in the city, with plenty of festivals such as Party in the Park and the Leeds Festival. It´s a great place to catch talented acts before they become well-known!
Yorkshire Food Delights
Yorkshire has a wealth of homely and delicious dishes very particular to the region. Try some Wensleydale Cheese, a crumbly and sweetish cheese traditionally eaten with Christmas cake, or the Yorkshire Parkin, a ginger cake. Yorkshire puddings are made from batter and can be eaten with a Sunday roast and soaked in gravy, or as a sweet treat. Fancy a curry? No better place to get one than Bradford, which was voted Curry Capital of Britain in 2011. Pork pies and peas and beef dripping with bread are also very Yorkshire foods. Two well-known ales, John Smiths and Tetley´s, are brewed in Yorkshire, as are Theakston´s Old Peculier and Black Sheep Ale.
Getting Around
The transportation system around Yorkshire is excellent, so it won't take you long to discover the towns, cities and countryside. The best way to get around is to rent a car, this way to can explore Yorkshire at your own pace and visit the things you really want to see. There is a great selection of car rental companies located in the cities around Yorkshire, but we recommend checking online to get the best deal. Local buses serve the cities and towns around Yorkshire and timetables can be found online. The train is a popular way of getting between towns and villages in Yorkshire, as well as offering easy access to the county's cities, market towns, picturesque villages and the coast, you'll experience some of the most scenic routes around.