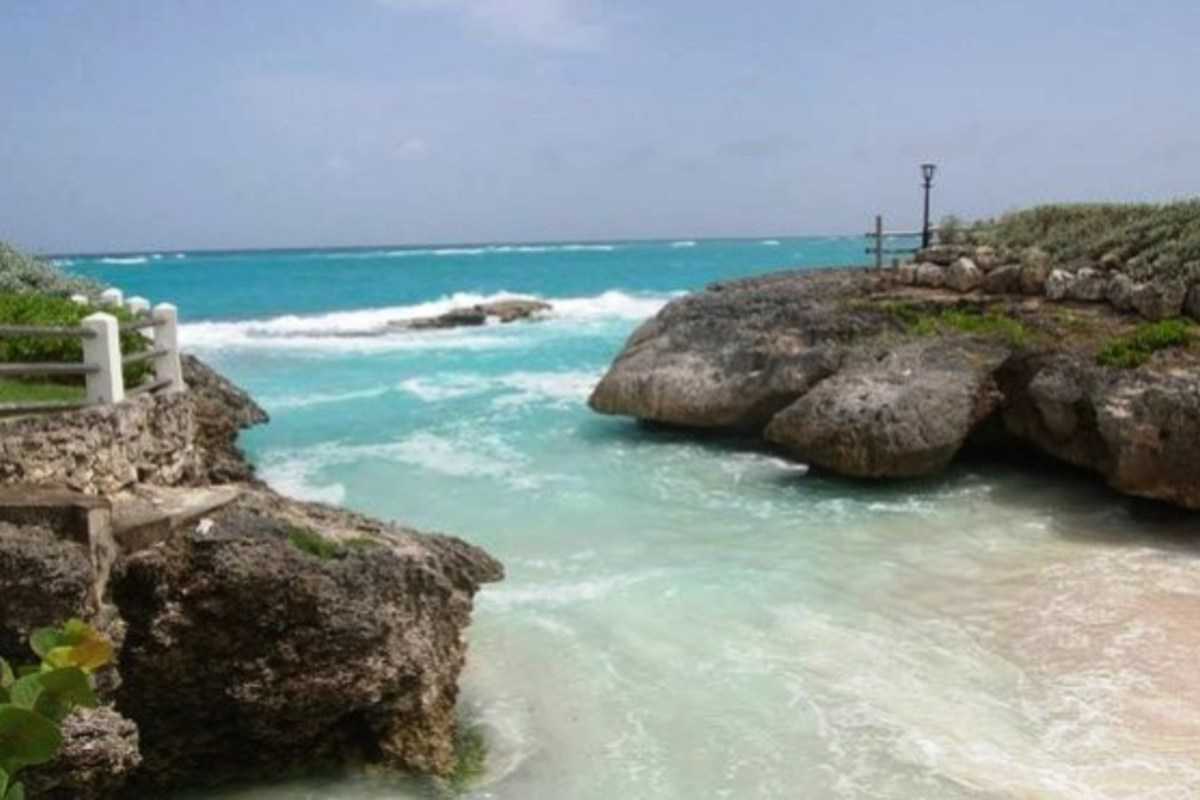 Barbados is a small Caribbean island located between the North Atlantic and Caribbean Sea. The island was discovered by Spanish navigators in the late 15th century and claimed for the Spanish Crown. In 1996, Barbados became an independent state and Commonwealth realm, retaining Queen Elizabeth II as Head of State. The island is known for its white sandy beaches, clear blue waters and tropical climate, Barbados is the most visited island out of all the Caribbean islands and you will understand why when you visit. You will be spoiled for choice with the type of accommodation the island has to offer with beautiful seafront villas and spacious apartments. The wild Atlantic east coast is hugely popular amongst surfers; anyone looking for action will find wind-surfing, hiking, diving and more. Barbados is a fantastic bundle, despite its popularity you will have no trouble making is paradise island your own. Barbados still holds its old charm and character, where you can immerse yourself in the vibe and culture of the island, taste local and world famous rums and listen to the classic calypso rhythms. Barbados attracts over half a million people annually and it doesn't take long before you see why they come by the planeload.
Where to Stay
Barbados is divided into eleven different towns, each possessing their own unique character and charm. Wherever you decide to rent your villa or apartment you will be sure to have magnificent views and great weather. The town of St. James is located on the west coast and is host to the calmest beaches on the island, pretty narrow streets and charming lane ways. It is a quiet town where you will find luxury villas and beachfront apartments. This town is a winner with most visitors looking for more of a relaxing holiday. St Peters is also a quiet town, but more lively then St. James. There is more to do in the evening in terms of restaurants, bars and entertainment, Wimdu offer a selection of villas and self-catering apartments in this area so make sure to check out our map. Both towns are located on the west coast of Barbados which is known to have better beaches and more expensive accommodation. But the east side can be just as attractive with plenty to do and see. The capital of Barbados is Bridgetown, which is located in the east side of the Island. Bridgetown is lively and always has great options for entertainment, food choices and bars. Accommodation here can be cheaper than the west side but the villas and apartment rentals are just as beautiful. As the town is on the coast you will generally always have a great view of the Caribbean ocean from your villa. There also quite towns located in the east side if that is what you are looking for, you can find accommodation in Christ Church which is the largest town on the island. It is home to South Point and Long Bay which are great beaches, it is also where the airport is located in case you do not want to travel far.
Fun Facts
Barbados is the birth place of Rihanna, who moved to the United States to pursue her music career.
The island was chosen by Tiger Woods as the location for his wedding.
Most of what is now the Southern part of Bridgetown (the lower Bay Street environs) was once a huge swamp.
Throughout the History of Barbados, it is well known that the Mongoose in Barbados never crosses the road unless someone is watching.
The name 'Barbados' is derived from the Bearded Fig Trees once found in abundance on the island.
Things to do and see
For such a small island there is a lot to do and see in Barbados. Pay a visit to the Jammin' Catamaran Cruises where you can go snorkeling, fishing, diving and even swim with the turtles. This activity is enjoyed by young and old and is not to be missed. If you on the island with that someone special that go cursing with Tiami Catamaran Cruises who offer a relaxed romantic cruise, the sights you will see are breathtaking and are hard to beat. Although the weather will be tropical, you can always go under the sea to cool down with Atlantis Submarines. This company offers an unforgettable undersea expedition where you can see a wide range of undersea wild-life that will leave you amazed. If you would prefer to stay on-land then explore the island with an island safari tour or have the experience of driving a 4x4 with Adventureland 4x4 Safari Tours. Alternatively you can rent a car and discover the island at your own pace. There are many car rental companies on the island you will be happy to rent you a car for a few hours or a couple of days. The fun doesn't stop there with this island. At Mount Gay Visitors Centre a friendly guide will take you through the fascinating history of Mount Gay Rum. If its natural beauty your after then visit Flower Forest, a 53.6 acre forest filled with beautiful paths, trees, flowers and wild gardens. It is located the Barbados 'Scotland District' 750 ft above sea level. After you are done with your activates for the day you can relax in your villas private pool. If you want to get away for the day, then why not visit some of the other Caribbean islands. Each island is very different and offers a different experience to visitors. You can choose to fly to the island on the of the inter-island planes, charter a catamaran for a cruise through the islands, take a Caribbean cruise or for the more adventurous, try an exciting adventure package which includes hiking. Wimdu also offers accommodation on the nearby islands if you fancy an overnight stay, such as holiday villas and self-catering apartments.
Where to Eat
If you don't feel like cooking in your self-catering villa or apartment then you have plenty of choices of restaurants to dine in. Barbados offers a range of cuisines you can choose from, such as local restaurants that offer a taste of Caribbean life to international cuisines from French, Italian and Chinese. There are plenty of beach bars that offer delicious snacks if your just a little peckish! Our favourite picks are The Boatyard Restaurant & Bar where you can dine on one of the world's most beautiful beaches, just a couple of feet away from the calm blue Caribbean sea! The food is world class and the setting makes you never want to leave. Lobster Alive Restaurant offers the freshest lobsters chosen by you, the restaurant offers a casual ambience with cool jazz live music on a nightly basis.