If you're struggling to decide what to do in London, and looking for the best places to go with kids, this guide to London tourist attractions, museums, theme parks and other activities for kids and families available in the city will help you to plan a great family day out, or just to let your inner-child run free with some of the most fun things to do in London. If you are visiting London for the weekend, why not check out Wimdu's family-friendly accommodation options so you can base yourself and the kids close to London's major attractions. In addition, if London lives up to its rainy reputation, have a look at our recent blog post that tells you all the activities you can do during a London downpour.
Museums for Kids
Some kids might groan at the thought of being taken to a museum, but many of the top London Museums are packed with interactive exhibits designed to keep young minds occupied. Most of the city's don't charge for entrance, making them one of the best free things in London to do.
1. British Museum
The British Museum is one of the oldest in the world. Its permanent collection numbers more than 8 million pieces, spanning human history and culture from its ancient beginnings right up to modern times.
2. V&A
The Victoria and Albert Museum, commonly called the V&A, is a collection of decorative arts and ornate objects from around the world, housed within one of the city's most beautiful buildings.
3. Museum of Childhood
Technically a part of the V&A, the Museum of Childhood has gained an excellent reputation as one of the best free things to do in London. With a collection of toys spanning centuries, the museum is the perfect day out for kids, while adults will also surely find something to wake their nostalgia.
4. Natural History Museum
This museum is always a hit with kids, with 'Dippy', a 32m long replica skeleton of a Diplodocus, having inspired awe in children since its unveiling in 1905. The museum's collection of biological samples is a sure way to start fostering a love of the natural world in children.
5. Science Museum
The hands-on style of this London Museum brings science to life for everyone. Be sure to check the museum's calendar for regular exciting events, including 'Science Night', where children get participate in a range of activities, and then spend a night sleeping amongst the exhibits.
6. Imperial War Museum
A sombre collection of military artefacts starting from World War 1, right upto a Snatch Land Rover and Harrier G9 used by British forces in modern day campaigns in the Middle East. The upper floors house an exhibit focusing on the Holocaust (not recommended for under 14s) and another on Crimes Against Humanity (for over 16s only).
7. Barbican
The Barbican Centre is London's prime venue for the arts – home to the London Symphony Orchestra, the BBC Symphony Orchestra and the Royal Shakespeare Company. The Barbican also hosts an Art Gallery with regularly updated exhibitions and a public library with a fantastic collection to browse.
9. Museum of London
The story of Britain's capital city is told here, starting in prehistoric times right up to the 20th Century, the story is told through reconstructed street scenes, genuine artefacts and more. There are regular exhibitions focusing on particular aspects of London and a busy calendar of special events.
10. Horniman Museum
This eclectic collection of anthropological curios was put together by Frederick Horniman, the son of a successful businessman, who had plenty of money to play with. The museum hosts a fascinating natural history exhibit and a collection of musical instruments from around the world.
11. London Transport Museum
At first glance, a museum of buses, trains and other forms of public transport might not seem like the most gripping day out in London. The London Transport Museum, however, uses interactive exhibits and beautiful displays to tell the story of London's evolution through one aspect that affected billions of its residents over the years.
Adventure Playgrounds and Parks
12. Coram's Fields
Coram's Fields has a huge sandpit and a play area, as well as a zip wire and climbing area for older kids.
13. The Diana, Princess of Wales Memorial Playground
The Diana, Princess of Wales Memorial Playground boasts a pirate ship and a teepee camp and is perfect for unleashing a bit of imagination.
14. Regent's Park
Regent's Park has something for everyone, including a boating lake and a sandpit with a treehouse.
15. Finsbury Park
Finsbury Park has slides, climbing equipment, a boating lake, running track, tennis courts, a skate park and a cafe. What more could you need for a day out?
16. Go Ape
The popular Go Ape tree-top adventure playground has found its first urban location in Battersea Park, in the heart of the city. Perfect for adventurous children aged 10 and over.
17. Hyde Park
Originally created in 1536 as a private hunting ground for King Henry VIII, Hyde Park has been at the centre of many important historical events. Today, it's a beautiful place for a day out, with a busy calendar of concerts and events, and something always going on at the famous Speakers Corner.
18. Battersea Park
Another beautiful park with plenty to see and do. Located in Wandsworth, on the South Bank of the River Thames. The park hosts a small zoo, a boating lake and the excellent Pump House Art Gallery.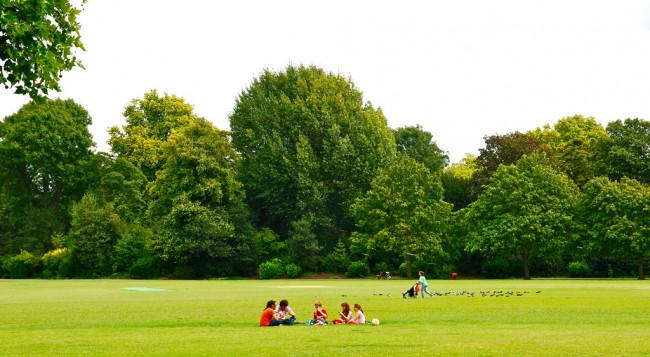 Free Things
19. Cass Arts Workshop
Cass Arts is a chain of 6 art supply shops (with 5 more across the UK), which offer a variety of free workshops for children from 4 years old, including 'activity tables' with free supplies where kids can unleash their inner creativity.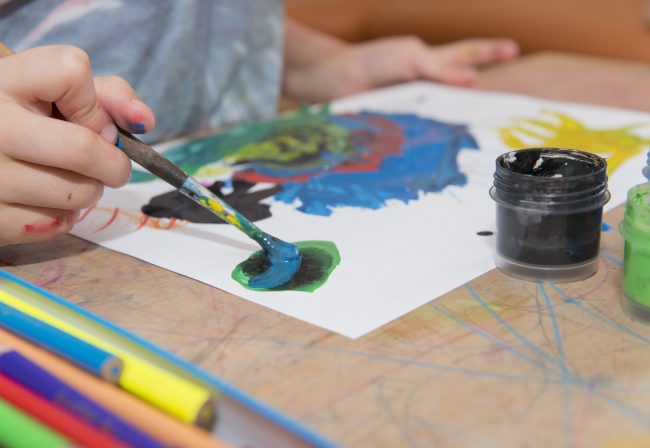 20. Magic Carpet Storytelling, The National Gallery
Every Sunday morning, The National Gallery hosts a free storytelling event aimed at 2-5 year olds.
21. Get down to the Farm
London boasts a huge number of city farms where you can get back to nature and enjoying petting, feeding, horse-riding and picnicking.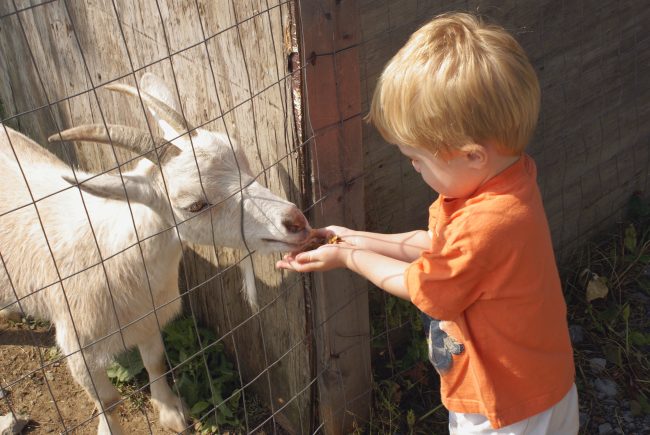 22. Pelican Feeding
Watch the pelicans being fed in St. James's Park, every day from 2.30pm until 3pm.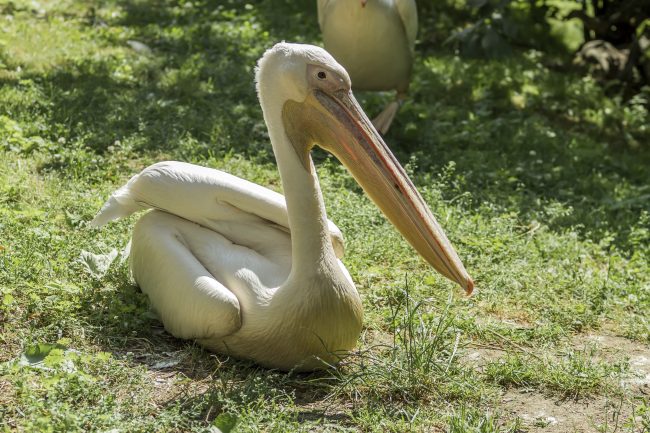 Themes Parks and Zoos
23. Thorpe Park
Located between the towns of Staines and Chertsey, Thorpe Park has long been home to a world class collection of roller coasters, as well as other rides and attractions that provide fun for all the family.
24. Chessington World of Adventures
With rides and attractions aimed more at families than thrill-seekers, Chessington World of Adventures is a great for choice for anyone looking for activities for kids in London. The park also hosts a zoo with a range of safari park style attractions.
25. Harry Potter World
The Warner Brothers Studio in Leavesden has quickly grown into one of the top tourist attractions in London. Much of the smash hit film series was created here, and the studio's now hold a treasure trove of memorabilia and even complete film sets used in the series, a must-see for fans!
26. London Zoo
London Zoo is one of the oldest in the world, and home to collection of more than 800 different species. The zoo is packed with fun & educational exhibits for kids, and offers a regular programme of exciting animal themed events.
27. Sea Life London Aquarium
Located on London's South Bank, the London Aquarium is the city's largest, and features a Shark Walk, a Ray Lagoon, penguins and turtle feeding station. If you're feeling brave you can even feed the sharks!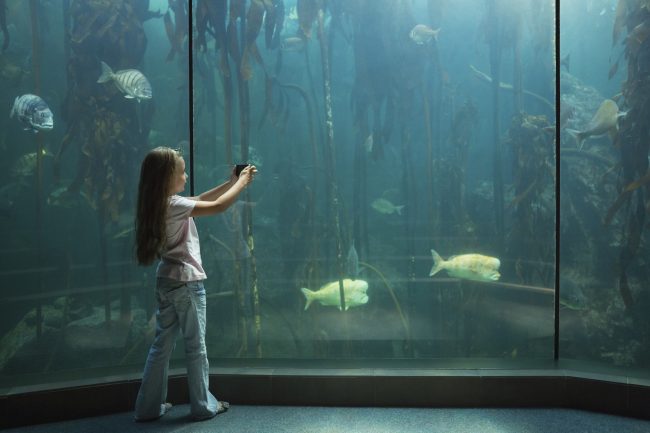 Child-friendly Restaurants
Kids eat free:
28. The Tate Modern
For culture vultures with an appetite… Kids can enjoy a free lunch at the Tate Modern with accompanying paying adult.
29. Bread Street Kitchen
Give your kids a taste of the celeb chef lifestyle with a meal at Gordon Ramsay's Bread Street Kitchen – children up to 12 eat free from Children's Menu all day.
30. Sophie's Steakhouse
Sunday lunch isn't just for hungover adults . at least not at Sophie's Steakhouse, where kiddies can enjoy a roast on the house.
Themes Restaurants for Kids
31. Cubana
Grab a kid-friendly 'mocktail' at Cubana.
32. Ed's Easy Diners
Enjoy a taste of the American dream in one of Ed's Easy Diners, which offer a Junior Bites menu and activity sheets.
33. Bubba Gump Shrimp Restaurant
Build your own sundae at Bubba Gump Shrimp restaurant.
34. Cereal Cafe
Break the rules and have breakfast all day long at the Cereal Cafe.
35. Rainforest Cafe
Venture into the wild with a meal at the Rainforest cafe.
Shows and Other Fun Activities
36. The Puppet Barge
The Puppet Barge offers 3 different shows aimed at children, families and adults, with 7 performances a day.
37. Bus King Theatre
Alternatively, enjoy your puppet show on board an old-school double decker bus, with the Bus King Theatre.
38. The Original London Tour
Take in the city's most important sights in one go, with The Original London Tour. Whilst adults enjoy the normal commentary, as part of the 'Kids Club', every child gets a 'passport' to London, fun pack and special children's audio commentary.
39. Roller Disco
Go to a Roller Disco. Don your skates and give your little ones their first taste of a disco at Vauxhall's family-friendly day party (5 years and older).
40. Lady Dinah's Cat Emporium
Stroke a cat whilst enjoying a cuppa at Lady Dinah's Cat Emporium in Shoreditch, the city's first cat cafe!
41. Kidzania
Play grown-ups at Kidzania, which describes itself as 'a real life role play experience for 4-14 year olds'. Includes over 60 activities and a huge range of different zones, including shops, theatre, emergency services, a stadium, a TV set and a bank.
42. Go to the cinema
Odeon cinemas have family-friendly screenings with softer volume and brighter lighting.
43. Seven Noses of Soho
Search for the Seven Noses of Soho, an art installation created by Rick Buckley. Originally around 35 in number, only 10 now survive.
Header image cropped and supplied by © Flickr Caleb Dorfman Photography
When traveling with family, Wimdu offers countless apartment choices. Stop by our website and start planning your next trip with your loved ones!