London doesn't have to be all about high-density, sight-packed exploration. From art to architecture, history to culture, the city has an array of non-sightseeing activities available. We've put together a list of our favourite Londoner pastimes, so if you're looking to experience Britain's capital like the locals and explore what lies beneath the iconic skyline on every postcard, you've come to the right place. Here are our top nine local activities:
Bike it around Richmond Park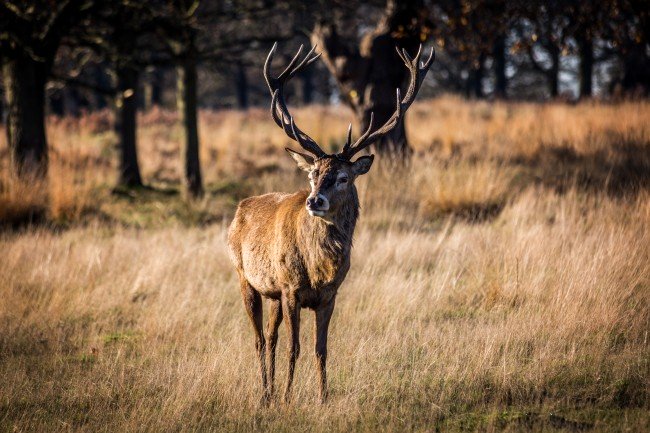 Richmond Park is the largest urban parkland in Europe; a vast, and for the most part non-commercialised, expanse of rambling wilderness, neat gardens and woodland. Take in the stunning views of central London over 12 miles away as you zoom past the ancient oak trees, herds of deer and (a London one and only!) slow moving traffic. Head to the ponds if you're a bird watcher, to the Isabella Plantation if you're a plant enthusiast, or to Pembroke Lodge the if you want to build a cracking fallen tree den with the kids and take a look through the telescope at the protected view to St Paul's Cathedral. If you need a rest from biking, the park is also a great place for a picnic.
Pick up Some Trinkets at Brick Lane Market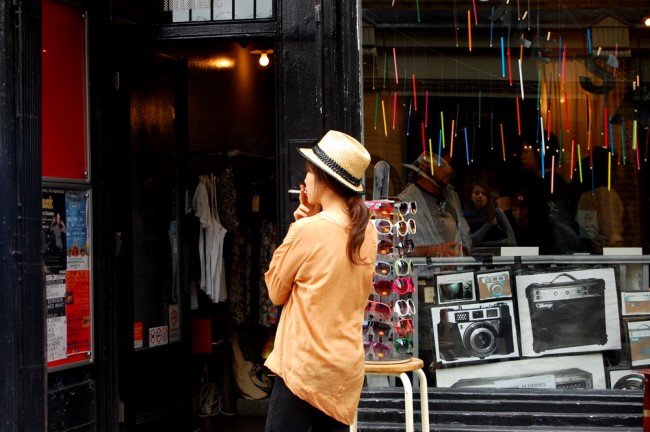 There are a great number of markets in London's East End, but Brick Lane Market is a particular favourite. Here you can find the typical market trinkets, including everything from clothes, tools and household goods to bargain fruit and veg or vintage jewellery, not to mention any manner of miscellaneous items such as old vinyl, vintage children's toys and other bric-a-brac. Check out the Sunday UpMarket in the Old Truman Brewery, where you'll find an interesting mix of people, crafts and artisan food stalls.
Stroll along the River Thames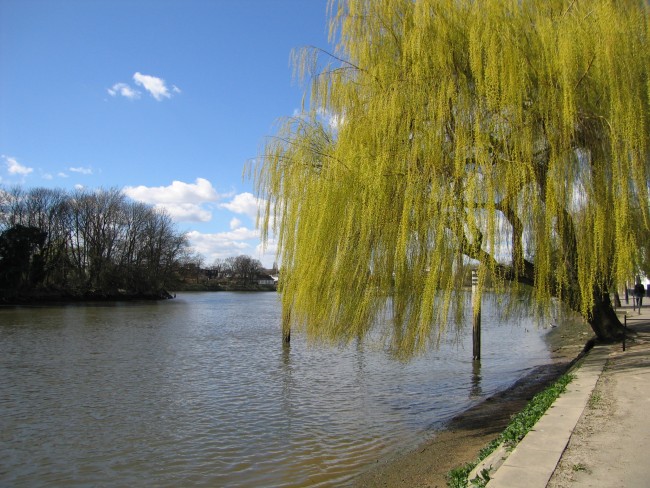 The Thames is the longest river in England, not counting the River Severn bordering Wales. There are many beautiful parts to explore and the towpaths are a mecca for walkers, runners and cyclists. Stretches of the river that are considered particularly beautiful are Barnes in South-West London, Wapping in the borough of Tower Hamlets, where you will find the renowned Prospect of Whitby tavern and Surrey Quays where there is a city farm and Limehouse with one of the oldest pubs in London- The Grapes, a real gem of a pub serving proper ale and great pub grub.
Meet Some Friends For Cocktails in Soho
Soho is renowned for its quirky individuality and reputation for raunchiness. It's a great area to meet friends as it's right at the heart of the city and there are plenty of options when it comes to drinking holes. Here are some of our favourites:
Bar Soho: a unique and trendy bar with a pumping nighttime atmosphere and a wide range of pungent drinks
Zebrano: a smart and friendly cocktail bar, club and restaurant attracting a young, hip crowd
Piccadilly Institute: quirky decor and vibrant lighting make the Piccadilly institute a buzzing soho favourite
The original Rum Kitchen: a Caribbean bar that opened in 2013 which a whole host of Rum cocktails to choose from and great Reggae music, though the drinking area is rather small
Talented Mr. Fox: all about modern cocktail creation and theatrical decor.
Mark's Bar: ambient lighting, leather sofas and smoky mirrors all contribute to Mark's Bar's trendy pub vibe
Bar Americain at Brasserie Zedel: with a somewhat Parisian vibe, Bar American describes itself as 'a classic American bar', serving traditional mixed drinks in authentic Art Deco surroundings
Milk and Honey: this award winning cocktail bar has a sister branch in Manhattan. Cocktail mastery and friendly staff – what more could you want?
Opium: tucked away on the second floor of a dimly lit place on Gerard street in the heart of Chinatown, the entrance to the bar is via an unassuming green door.
Chow down on a Pulled Pork Sandwich at Brixton Market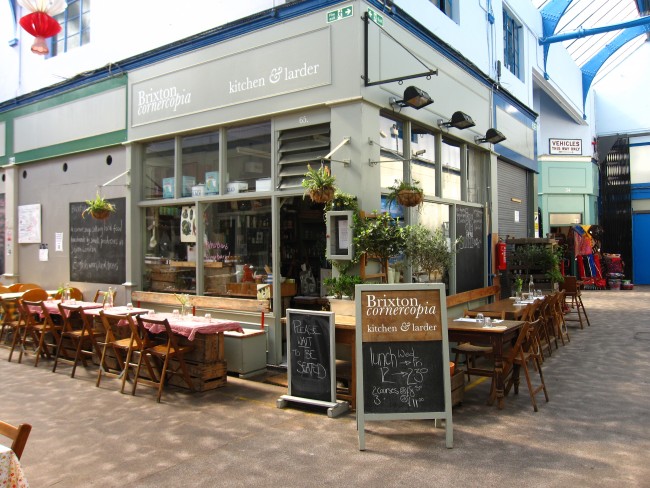 Welcome to the Jamaican quarter of London. Here you'll find stalls of colourful trinkets, exotic fish, sizzlin' jerk chicken, and sweet liqueurs on sale. Brixton market is a buzzing hive of activity. Buy a bottle of your tipple of choice at the newsagents around the corner and make sure to nab a spot at one of the semi open-air eateries the moment it's the free: the dining experience is far from upmarket but the food is to die for. At the weekends the weekday food market is joined by an alternating market on Station Road.
Party on down at Passing Clouds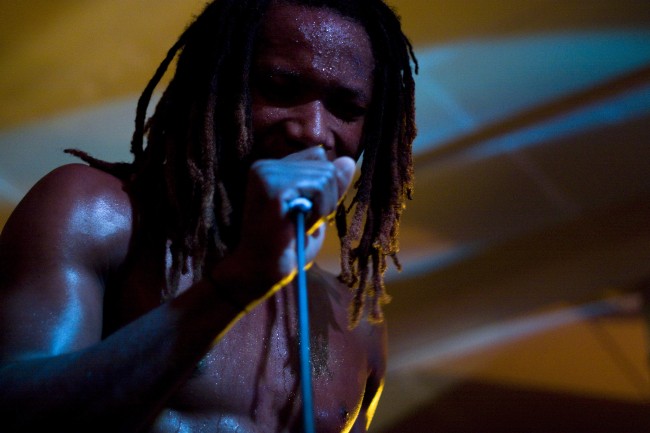 Passing Clouds is a unique bar turned live music venue located in the heart of East London's vibrant hipster area Dalston. Full of interesting, upbeat people, this is the place to come if you want to sip Cuba Libre cocktails, dance to live reggae music or have your face painted while you chill in the lounge area upstairs. The local network is strong and the self-proclaimed sense of unity is certainly prevalent. The vibe here is hard to beat.
Indulge in some Poetry – in a cafe Basement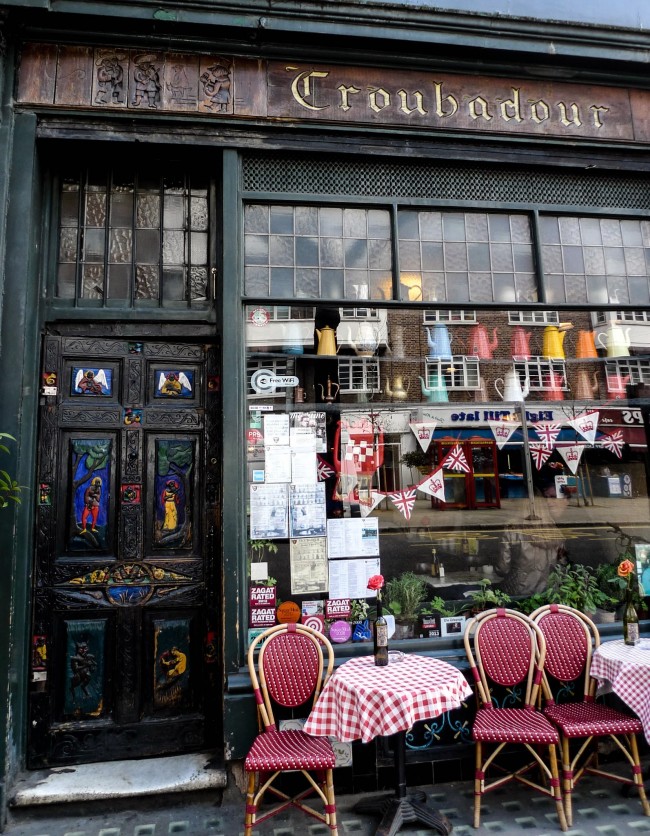 When it comes to attire, ambience and attitude, the Troubadour cafe is a proper London pub tavern (despite its name). Gather around one of the candle lit oak tables at street level and enjoy a hearty sharing platter with friends, then head down to the basement for the entertainment. Since 1954, the Troubadour has been a top 'folk' venue and culture hub with its live music, arts performances and spoken word events. The pub has a great reputation for originality and atmosphere. The Troubadour remains true to its roots as the private cellar beneath the cafe and is one of the most brilliant and exciting small music venues in town.
Explore the V&A after the Sun goes Down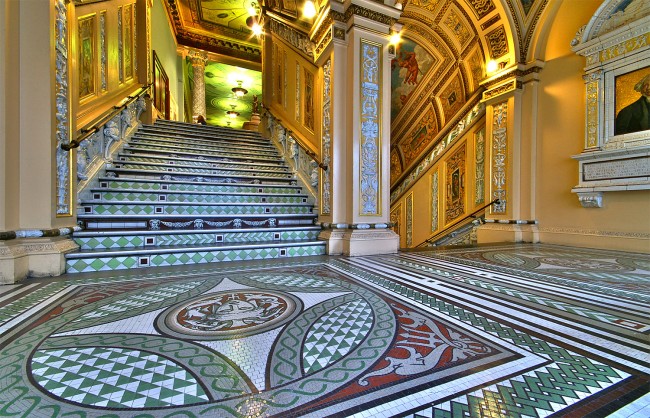 The Victoria and Albert museum is one of the world's most spectacular museums; a superb showcase for applied arts from around the world. The museum contains over 150 galleries across seven floors with displays of sculpture, ceramics, paintings, posters, jewellery, furniture, metalwork, glass, textiles and fashion, spanning several centuries, up to the present day. Late night events are held at the museum on Friday's and present an ever-changing, curated programme of live performances, cutting-edge fashion, installations, debates, film, special guests and DJs and late-night exhibition openings, complete with a bar – and the best part is, it's free. First come, first serve!
Order Takeaway and Stay in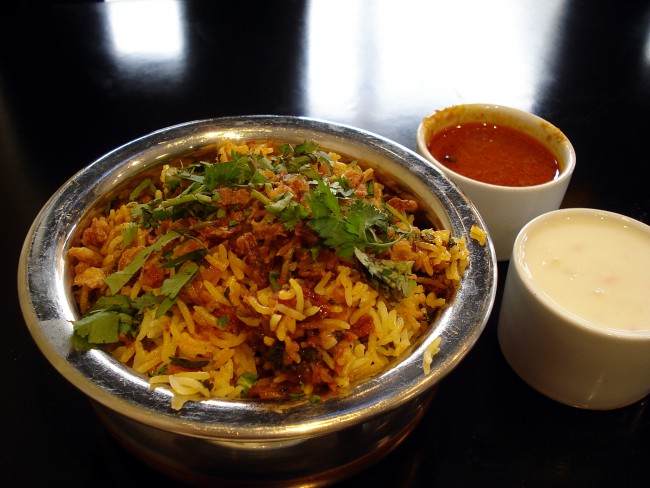 With so many cuisines available in this culinary capital, if you want to take advantage of the array on offer like a true Londoner, why not rent your own apartment in the city and enjoy it with the takeaway of your choice – it's a smart move if you want to avoid the tourist crowd, and of course, better value for money.
Looking for something a more authentic than an expensive hotel room? Browse our selection of London apartment rentals here.