Top deals for holiday homes in Poole
Find best holiday rental deals in Poole and save up to 8%
Pet-friendly rentals in Poole
Explore best dog-friendly accommodation offers and enjoy holidays with your pet
Accommodation with Internet in Poole
Choose your ideal cottage with Internet and WiFi in Poole
Holiday cottages with pool in Poole
Discover best holiday homes and cottages with pool in Poole
Best holiday rental offers in Poole
Spend an unforgettable holiday in a holiday apartment in the seaside town of Poole
A holiday cottage in Poole is ideal for exploring both the town and the surrounding area.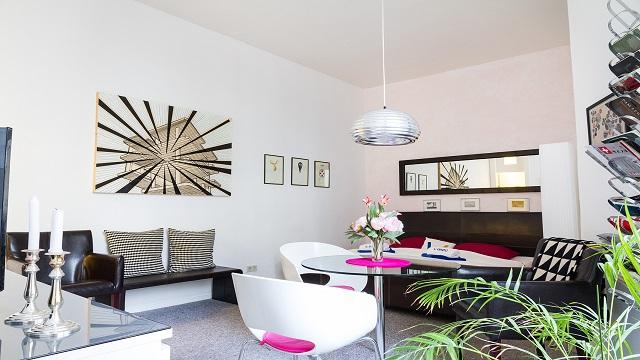 A holiday apartment to visit cultural and sporting highlights in Poole

The seaside town of Poole is also world famous for its Poole Pottery. At the pottery, founded in 1873, you can discover the largest collection of Poole Pottery in the world. Also, visit the workroom and meet the potters, artists and designers. Feeling inspired? Paint your own masterpiece! The Leighthouse Arts Centre in Poole is the largest arts complex in England outside London. Built in 1978, the centre includes a cinema, concert hall, studio, theatre, image lab and galleries with exhibitions of contemporary photography and modern digital art. The centre of Old Poole is also home to the Poole Museum, which illustrates the history of the area and its people. The collections reflect the cultural, social and industrial history of Poole. Every year Poole hosts World Cup events of the sports of windsurfing and kitesurfing. From April to September, Poole hosts a series of events to celebrate summer. Don't miss out on the longest summer in the south! A holiday apartment is ideal for taking part in the sporting events and many other events in Poole and the surrounding area! Poole's twin town Cherbourg, also a port town, is always worth a visit.
And we love our apartments
Other popular holiday destinations
What are the top neighbourhoods in Poole?
Destinations worth visiting near Poole
Interesting destinations to consider for your next trip