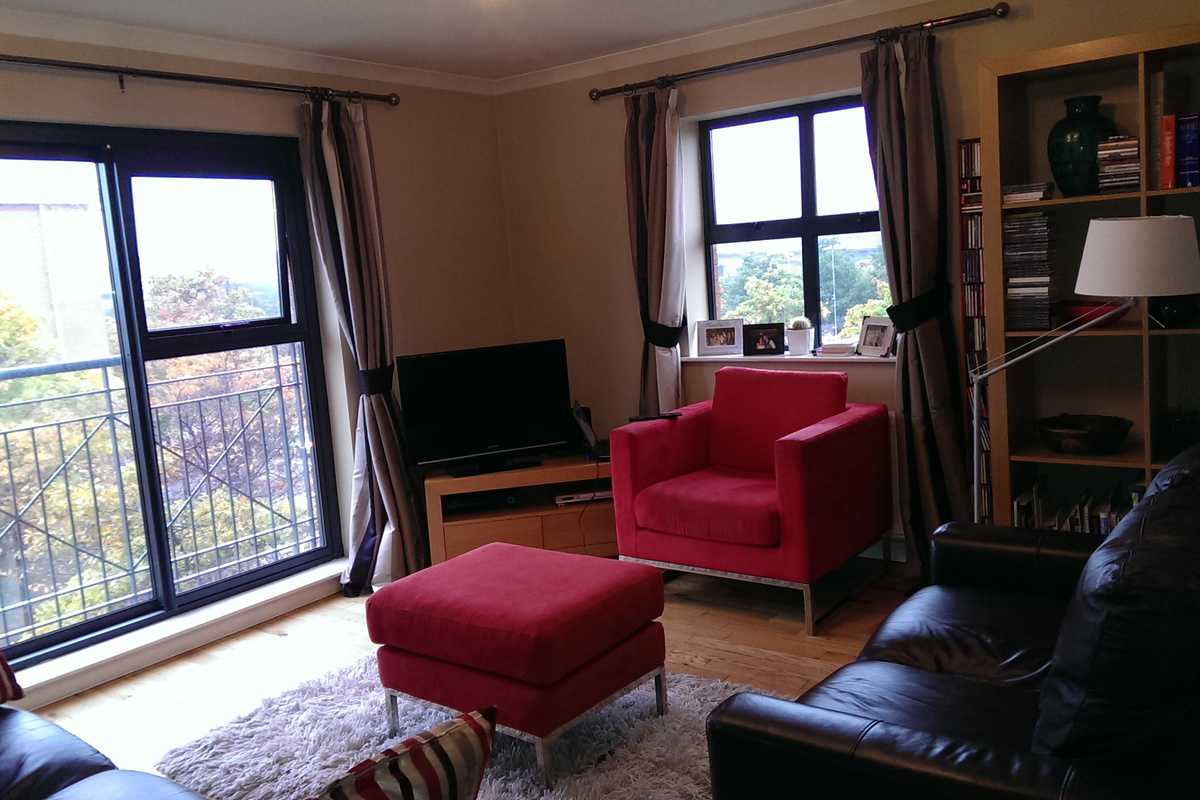 Belfast may be a small city but don't let the size fool you, the city is vibrant, lively with a lot going on no matter what time of year. Once home of the Irish linen industry, tobacco production and world famous Harland and Wolff shipbuilders, Belfast lays claim to a unique history. You will never want to leave when you visit Belfast, there is something for everyone to love. The city is easy to get around and offers a great selection of accommodation such as apartment rentals and bed and breakfasts. Belfast has the best of both worlds with a bustling nightlife as well as a beautiful country side, whether you want to dance the night away or have weekend of relaxation, Belfast is the place for you. You can also find fascinating walking and bus tours, cultural escapes and literary inspirations. After all, this is the city that inspired the Chronicles of Narnia and Gulliver's Travels.
Where to stay in Belfast
Belfast offers visitors a great selection accommodation, in the heart of the city as well as its surrounding suburbs and country sides. Wimdu offers a wide variety of private apartment rentals, shared apartment rentals and bed and breakfasts that would suit all types of travellers and budgets. Whether you are looking for a weekend break for two for a holiday getaway for the entire family Wimdu has you covered, choose from our selection of inner-city apartments where you can be in the hustle and bustle of the city centre. You will be close to all of the bars and restaurants as well as all of the major tourist attractions. If you are looking for a more of a relaxed break then try one of our country get away accommodation. Here we offer great apartments away from all distractions of the city, where you can get lost in Belfast's beautiful country side. Whether it is the city life or the country side you are after Belfast is the has it all to offer visitors.
Fun Facts
Belfast is where the Titanic was built.
Belfast Zoo is home to the only group of purple-faced Langurs in Europe.
One third of the population of Northern Ireland lives in Belfast.
Woman could hold any office at Queens University in Belfast, twelve years before they could study in Oxford.
Belfast has the world's largest dry dock.
There are 3000 acres of park in Belfast.
What to do and see
Belfast is a lively city, with a lot to do and see no matter what time of year you decide to visit. Be inspired by tracing the Titanic story to its source. Belfast is home to the largest Titanic visitor centre, where you can take walking and boat tours of the docks the ship was built in and end with a visit to the Titanic Belfast visitor experience, this comes highly recommended and is definitely a "must see" while in Belfast. You can also visit the Titanic memorial garden which opened in 2012 marking the 100th anniversary of the Titanic sinking. If you are still not sea sick then head along to the Big Fish. This 10m Salmon was commissioned in 1999 to celebrate the regeneration of the River Lagan and the historic importance of the site. If you would prefer to stay on land, then take on of Belfast's Segway tours, this is a great way to see the city and the best tourist sites in a quick and easy way. Each tour is accompanied by a professional tour guide who will show you around the streets of Belfast city.
If you would like something to entertain the little ones for the day then look no further then Belfast Zoological Gardens. Here you will find more than 1000 animals and over 150 species. These popular attractions include Asian elephants, California sea lions, penguins, apes and much more. The Belfast Zoo attracts over 300'000 visitors per year and there is something for everyone to love. Ulster Museum is also a great place for young and old alike. Here you can come face to face with dinosaurs, meet an Ancient Egyptian and see modern masterpieces. The museum is open seven days a week and is free entry for all!
If you still have time, pay a visit to the Belfast Castle Estate & Cave Hill Visitor Centre. Belfast Castle Estate is adjacent to one of the highest spots in Belfast, Cave Hill, offering stunning views over Belfast Lough and the city, you might even spot your apartment so keep an look out!. Here you can also see Napoleon's Nose, a famous landmark that is believed to have been the inspiration for Jonathon Swifts novel, Gulliver's Travels.
Great Food Belfast
If you don't fancy cooking in your apartment then why not eat out? Belfast is home to some great restaurants, talented chefs and superb local produce with great value for meals. It is hard to choose from the great places to choose from but here are some of our favourite. Café Havana is Belfast's first Cuban styled café, it is located in the city centre and serves breakfast, lunch and dinner. The restaurant's décor is iconic Havana and the food is excellent. If you would like to try something more local then take a stroll down St. George's Market, this market is one of Belfast's oldest attractions and is home to some of the finest fresh produce with customers travelling near and far to sample the delights that are on offer. Belfast is also host to many star quality restaurants, our favourite is the Malt Room Bar & Restaurant. The restaurant offers a refined dining experience with a modern and local twist, the kitchen is run by celebrity chef Raymond McArdle and reservations are hard to come by so make sure you book early.
Getting Around
Belfast city is relatively compact, so getting around the city is not too difficult. Belfast offers local buses to take you around the city and surrounding suburbs, the buses are efficient and inexpensive and a good way to see some of the city. You also have the option of taking the metro-link to get to your destination, you can buy a £2 day travel ticket that will allow you to use the metro-link for a full day. This can be great way to get around the city if you are planning to visit a couple of sites in one day. You also have the option of taking a taxi to reach your destinations, although it is the most efficient way of transport it is not the cheapest. If you like to be independent you can always rent your very own car from anyone of the many car-rental companies available. You usually get the best deal online and when you book in advance so don't delay if this is the mode of transport you'd like.