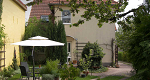 80.million inhabitants, neighbour to 9 other countries in Europe, politically prominent, historically important, a symbol of efficiency, good health and good bread, Germany is a country you definitely ought to visit if you've never been before, and one you'll want to return to if you have. Germany is the largest country in central Europe, with the largest economies. With a famous history, rich culture and diverse regions the country caters for almost all needs. From cosmopolitan cities to alpine villages, Germany offers a great tapestry of options for a visitor. The most popular places to visit are Berlin and Munich. Germany most famous cultural event is Oktoberfest, thousands of travellers flock to visit the beer festival, the largest festival in Europe.
There are five major regions in Germany: Northern Germany, Western Germany, Central Germany, Eastern Germany and Southern Germany. Of the numerous cities in Germany, nine of the most famous are: Berlin: the capital of the country, artists' hub and political centre point of the cold war; Bremen: the hanseatic northern city; Cologne: the 'Roman' city and a great place to discover Germany's history; Dresden: the city considered to be one of the most beautiful in all of Germany; Dusseldorf: Germany's fashion capital; Frankfurt: the financial capital; Hamburg: the country's main business capital; Munich: the capital of Bavaria and a beautiful city situated in the alps, and Nuremburg: the original Nazi party 'rally grounds'.
About Germany
Situated in western Europe and spanning an area of 357,168km2, Germany is an important country both geographically and politically. The country is officially a Federal Republic in western-central Europe, with an extensive and complex history. It's power and influence within the EU is undeniable. In terms of a holiday or city break destination, Germany is probably best known for its beer gardens, great bread, historic towns and bewitching scenery. Whether you're visiting for a historic education, to visit family and friends or for an outdoors adventure in the bavarian mountains, Germany has something for everyone.
Where to stay
From the pines and mountains in the south to the woods and lakes in the east and the rugged coast of the north, the diverse spectrum on offer is popular to travellers from all over the world. Depending on what part of the country you are staying in, you will a variety of different accommodation types on offer. From traditional bavarian cabins in the forest, to renovated Victorian flats in the centre of the city, self-catering options in Germany are incredibly diverse.
Interesting Facts
Germany has the fourth largest economy, according to the nominal Gross Domestic Product (GDP).
The German word for the country, Deutschland, originates from the old German diurtisc, used to distinguish the language of the common people from the Latin and Romance descendants.
In Bavaria (Southern Germany), beer is officially considered food.
31% of the country remains as forest.
Across Germany as a whole, there are over 300 types of bread.
The Ostsee is the most popular national tourist destination for Germans, with more holiday homes booked booked by natives, than any other part of Germany.
The tradition of the Christmas tree came about in Germany.
Main Cities Within Germany: Where to Stay and Why to Visit
Berlin
Berlin is the capital of Germany, with a population of 4.5 million people. It is a major tourist destination with plenty of sightseeing opportunities, a thriving nightlife and buzzing cultural scene. If you haven't visited Germany before, Berlin is probably a good place to start. There are several major districts here, each with its own distinct vibe. So if you are deciding on where to rent an apartment, it's best to get the location right first. Kreuzberg: party central, Mitte: sightseeing central, Prenzlauer Berg: family central…
Munich
Munich, the capital of Bavaria, is Germany's largest and third most populous city, considered more 'authentically German' than Berlin. The city is famous for its architecture and annual Oktoberfest beer celebration. If you're visiting Munich, the best place to stay is in the city centre.
Frankfurt
Frankfurt is the business and financial capital of Germany, with far less greenery than many of the other cities. Frankfurt is not really known as a tourist destination, and you're more likely to visit the city if on business. In terms of places to stay, convenience dictates. There are a wealth of high class city apartments available on Wimdu for a short-term business stay in Frankfurt.
Hamburg
Hamburg, also known by the Germans as the 'rainy city' is a huge city located right to the north of Germany and used as a port for trade into the Netherlands and Denmark. Hamburg is considered to be a particularly beautiful city, though thriving more in terms of business than tourism.
Cologne
Cologne is a tourism and business hotspot. It is a city of great historical importance and one to visit if you are interested both in German history and religion. It has many amazing architectural moments and is situated on the beautiful river Rhine.
Dresden
Dresden is often considered to be Germany's most beautiful city. It is the capital of Saxony and one of Germany's main cultural, industrial and governmental centres with many impressive historic landmarks in the old city.