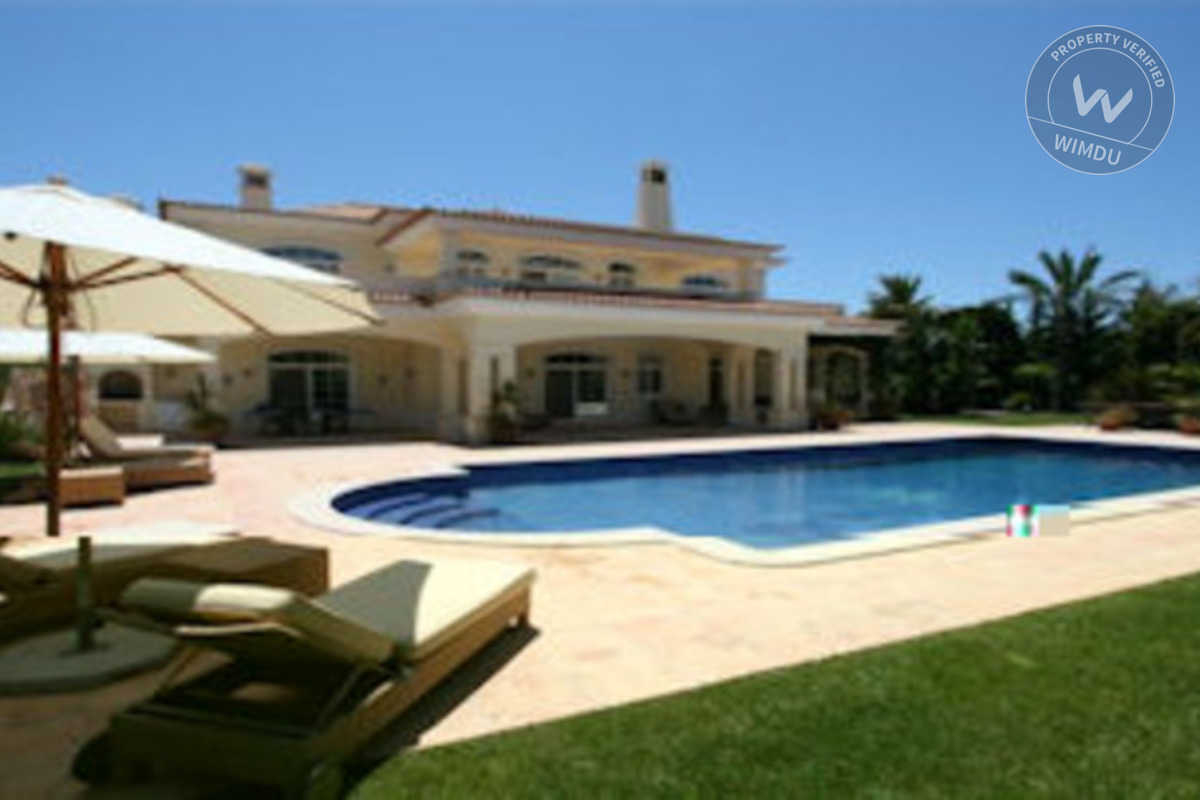 Portugal is one of Europe's oldest countries and is located at the south-western edge of Europe on the Iberian Peninsula. Home to 10 million people that are spread over 25,000 square miles, 'the gentle land' boasts an extremely diverse landscape, many exciting historical relics and a warm Mediterranean climate. Modern Portugal is a perfect mixture of traditional lifestyles and contemporary living and the country boasts a relaxed way of life and friendly inhabitants. It's not all historical castles and churches in Portugal however, the Atlantic Ocean provides plenty of opportunity to enjoy water-sports and the rich and varied landscape means there are lots of golfing and horse-riding opportunities too! Keep reading to find out about Portugal's highlights!
Accommodation in Portugal
Portugal offers a wide range of accommodation across the country. Wimdu has a great selection of holiday villas and self-catering apartments to choose from to suit all travellers and budgets. Whether you're travelling with a big group, that someone special or a family getaway, Wimdu has you covered. Choose from a seafront villa on the coast of the Algarve or a spacious holiday apartment in the centre of Lisbon. Check out our map to see what accommodation is available in your destination.
Fun Facts

Over half of the world's cork supply comes from Portugal!
Portuguese people eat more fish and shellfish per head than any other country in the world!
Portugal and Spain are the only EU countries to have abolished life imprisonment.
Portugal is home to Europe's longest bridge – it's called the 'Vasco de Gama' and is over 10 miles long!
Portugal – What to see and do
The Algarve
The Algarve region of Portugal, located at the southern end of the country is a mainstay for tourists from all over Europe. The beautiful rocky red coast, golden sandy beaches and 3000 hours of sunshine that the region enjoys, all mean it's a hugely popular summer holiday destination. The name Algarve comes from the Arabic word for 'the west' which reflects the region's history that includes 500 years of Moors rule. What is there to see and do in the Algarve? Perhaps the most impressive sight in the region is the Pegoes Aqueduct which was built in the 16th century. It's located 2 miles from the historic town Templar town of Tomar and is breathtakingly huge. It's a fine example of architecture at the time and is extremely photogenic too! The picturesque coastal towns of Tavira and Olhao are both highlights of the Algarve. Both are quaint, dreamy towns that survive off fishing and tourism. You'll find fish markets, small restaurants and beautiful views out to sea! The capital of the Algarve is Faro and there you'll find some impressive city walls which indicate the past geographical importance of the city. Today Faro is a popular tourist destination with a well preserved baroque cathedral and good beaches. Located close to Faro is the fascinating Ruinas Romanas de milreu – an excavation site that is one of the few impressive examples left of Roman rule – it's also worth seeing. Wimdu has an excellent choice of holiday villas and apartments in the Algarve be sure to check them out.
Estoi
Estoi is where the impressive 18th Palace de Estoi is located. It's one of the few remaining palaces left in Portugal and is immaculately preserved. In the palace grounds are beautiful gardens, statues, fountains and a large church. Nearby Loule is famous for its pottery and for many years tourists have flocked to the town for it. The town of Lagos was once a large commercial centre for trading goods and slaves from Africa and Porimao contains a huge dock for ships. Portimao has been attracting tourists since the beginning of the 19th century! The regal Sagres Fortress stands proudly on a huge, rocky plateau west of Lagos and it is believed to be the location of Henry the Sea Farer's natural school.
Lisbon
Lisbon is the beating heart of Portugal. Known as the 'white city', it's situated in a massive bay. The city was almost completely destroyed after the most devastating earthquake to ever hit a European city struck in 1755. The earthquake left 40,000 people dead and many, many more homeless. The city has been subsequently rebuilt and today is one of Europe's prettiest and intriguing cities! Brasileria is the city's central square and was the location of bull fights in times gone by. Today the square features natural spring fountains and flower stalls. It's a lively meeting place and is a great place to start your Lisbon adventure. One of the few buildings to survive the earthquake is the Carmo Monastery – it's ruined but it's still standing. Today it's an archeological museum that gives a great overview of Lisbon and Portugal's eventful and deep history.
Lisbon is home to some interesting forms of transport – old trams that almost impossibly squeeze through narrow streets and sky lifts that take passengers from the lower city to the giddy heights above called Bairro Alto. From there you can get an idea for the geography of the surrounding area and see amazing views across the sea, houses and old town of Alfama.
What other things are interesting to see in Lisbon? Check out the Jardin de Estrella which contains a large collection of tropical plants. It's a great place to get away from the hustle and bustle of Lisbon. Located close by is the grandiose Basilica de Estrela which is well worth admiring too! Whatever type of accommodation you are looking for in Lisbon you will find it! Check out our selection of apartments around the city of Lisbon.
Other things to see in Portugal
Throughout Portugal you'll find many castles and religious buildings, one of the best and most impressive is the
Batalha Monastery
, a gothic, medieval convent built between the 14th and 16th century. It was built to celebrate independence from Spanish rule and the both the elaborate interior including stained glass windows and impressive limestone exterior are worth seeing. It's well preserved and contains many lavish treasures. You'll find the monastery in the town of Batalha to the north of Lisbon.
Another great thing to do in Portugal is to take a river cruise on the River Douro. It's one of the major rivers on the Iberian Peninsula and Douro River Cruises are available from Porto down to Regua. Many people say a trip to Porto isn't complete without a relaxing ride on the Douro and the cruise boats have restaurants and bars onboard. 7 Day cruises are available with accommodation included and you get to see a unique side to Portugal – it's well worth it!
Getting Around
Most major airlines fly to Portugal and cheap, low budget airlines such as EasyJet also operate in the country. There are airports in Lisbon, Porto and Faro in the Algarve, choose and airport to fly to that is close to your apartment or villa, that way you won't have much travelling to do when you arrive at the airport. Getting to Portugal by train is possible and long distance trains connect the country with Madrid in Spain and the south of France. Getting around Portugal is straightforward. The train is the best and quickest mode of transport to get around but it's more expensive that the bus. Cycling in Portugal is possible and locals are known for giving respect to cyclists.